Having a hard copy of your Team Roster has never been easier!

When Coaches need the ability to print a roster for themselves, this article will walk them through the process!




Access your Team Page from your Dashboard
A) From your dashboard, under the "My Staff Assignments" section, click on the team name of the roster you wish to print.


B) Click on the "Roster" link on the left navigation menu.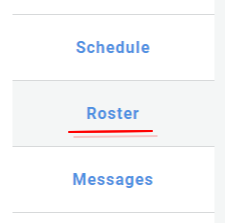 C) On the top of the screen, locate the "Print Team Roster" button and click it to print your team roster!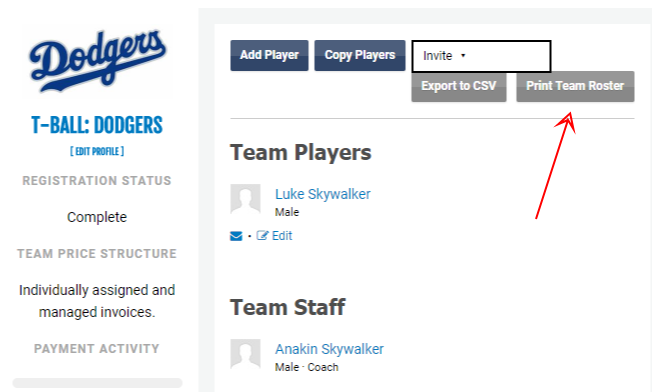 D) A new page will open up with your roster in a printer-friendly format.


NOTE
- If you would like additional information on your rosters, they can be customized by your program administrators.


Other help articles for Coaches:
How to Invite, Add, or Copy Players as a Coach
How to Message Teams as a Coach

If you have any questions, feel free to use our help lines:
- Email: support@leagueapps.com
- Live Chat (if available)

Play Forever!