Welcome to our step-by-step guide to registering as a program staff. We make the registration process simple and easy. Nevertheless, we're here to help walk you through the process. In addition to showing you how to register as a program staff member, this article will show how to signup a team during the process.
To get started, click the register button on the program's registration page.


Step 1: Create an Account or Sign In
If you are new to your sports organization's site, create a new account. If you've been here before you can sign in.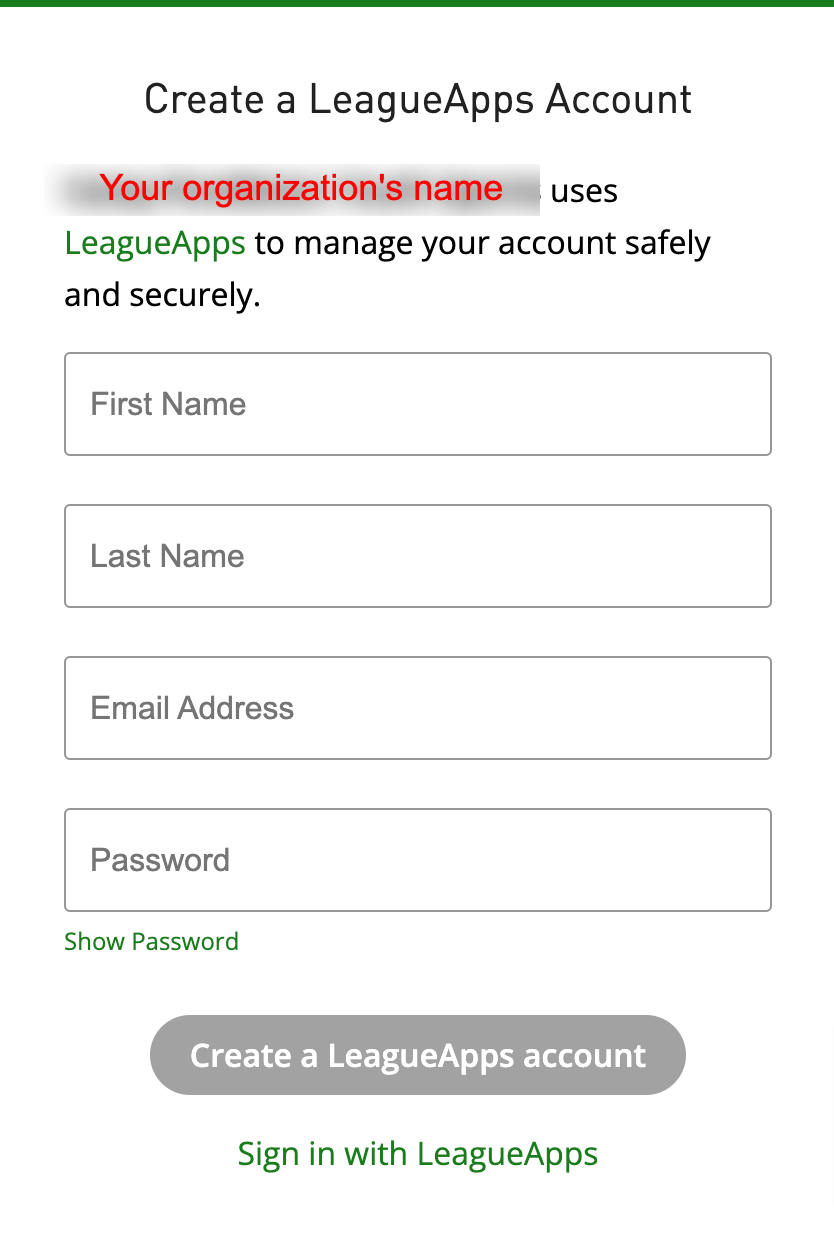 When creating a new account, you will need to enter your personal information, including first name, last name, email, and any other fields the site requires.
If you get a message that an account with your email already exists, try clicking the Sign In with LeagueApps link at the bottom.
If you get an error that your email or password is invalid, double check your credentials and try logging in again. This error may also mean you do not have an account yet.
Step 2: Select your staff role
Depending on your specific program, you might have several staff registration options to choose from. Each type will include its pricing, and whether or not payment plans are available.
Common staff registration types include Coach, Assistant Coach, Referee or Volunteer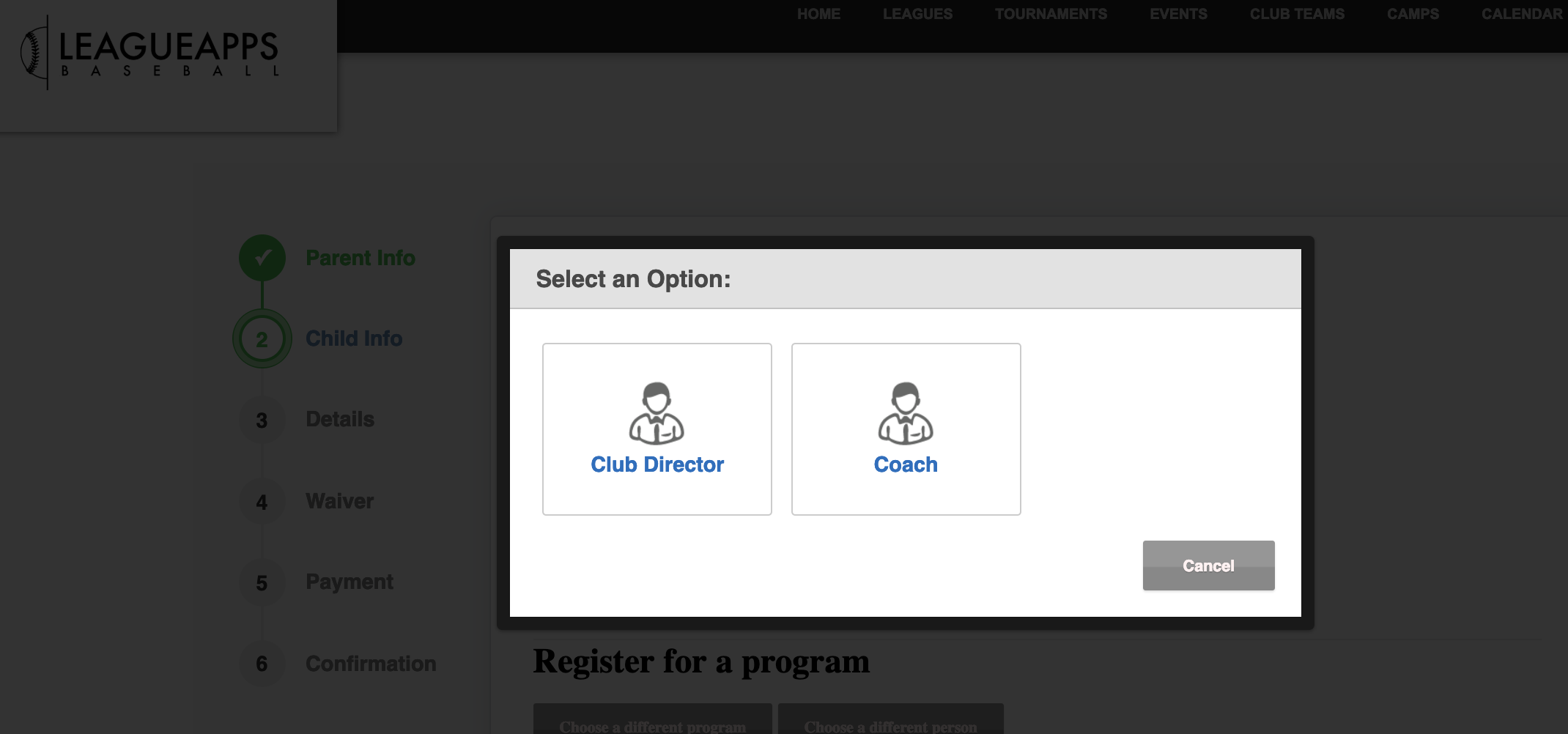 Step 3: Enter Registration Details
Registration Details provides pricing information, discount code entry, and additional registration questions.
Depending on the program you are signing up for, you may have the option to register with an existing team, or to create a new team.
If you are joining an existing team, select the team from the dropdown list.

If you are creating a new team, write in the new team's name.

Step 4: Accept Waivers and Submit Your Registration
Read through the waiver, then accept it by checking the box in the upper lefthand corner. You will only be able to move on to the next screen if you accept the waiver(s).
Your program may allow for you to register multiple teams at one time. If available, you will see this option beneath the waiver.


Step 5: Payment
On this page, you will see a summary of your invoice.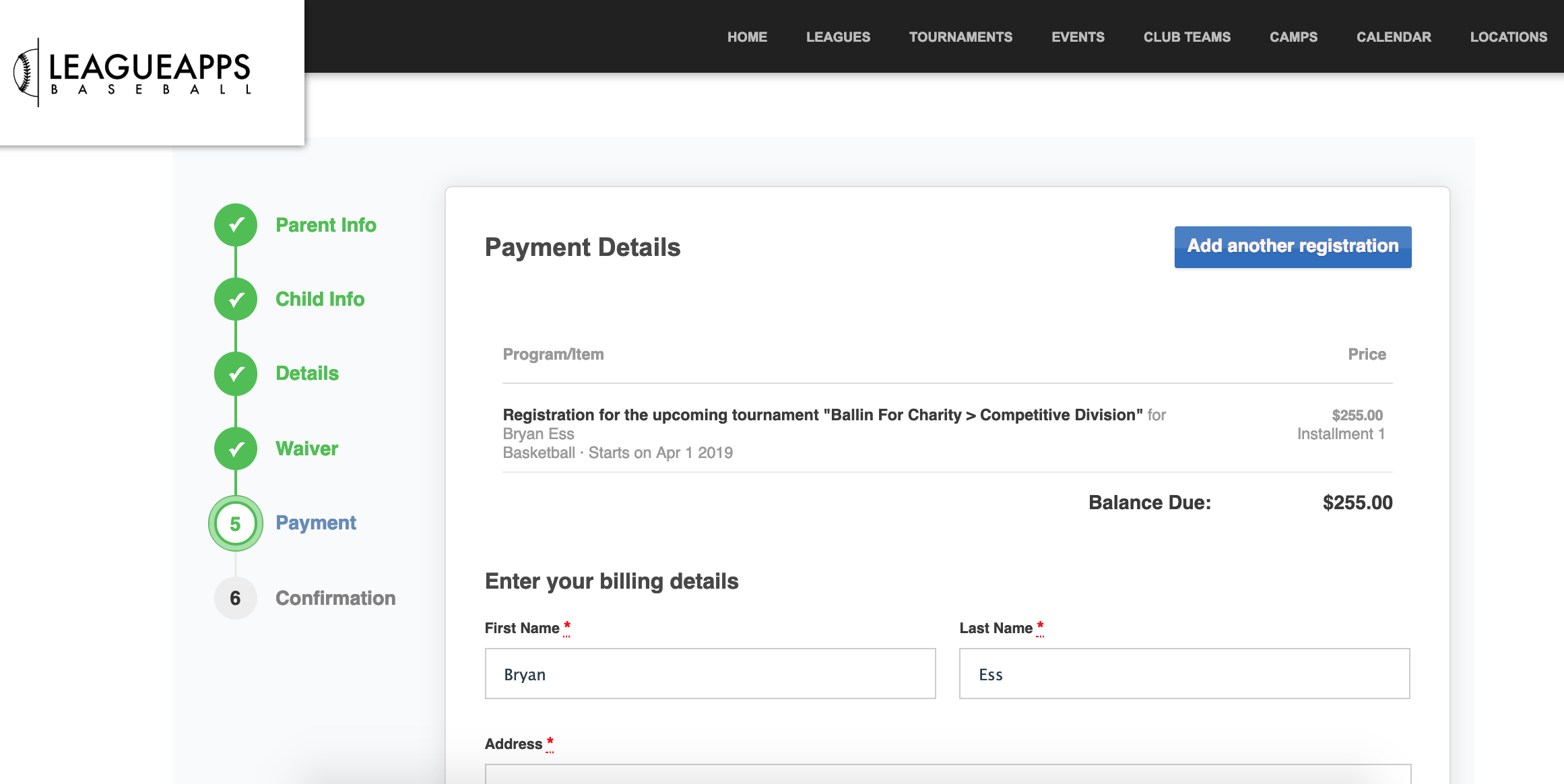 Next, enter your payment details. Depending on your program, you might not have to pay right away. If you do, enter the information and click Pay Now.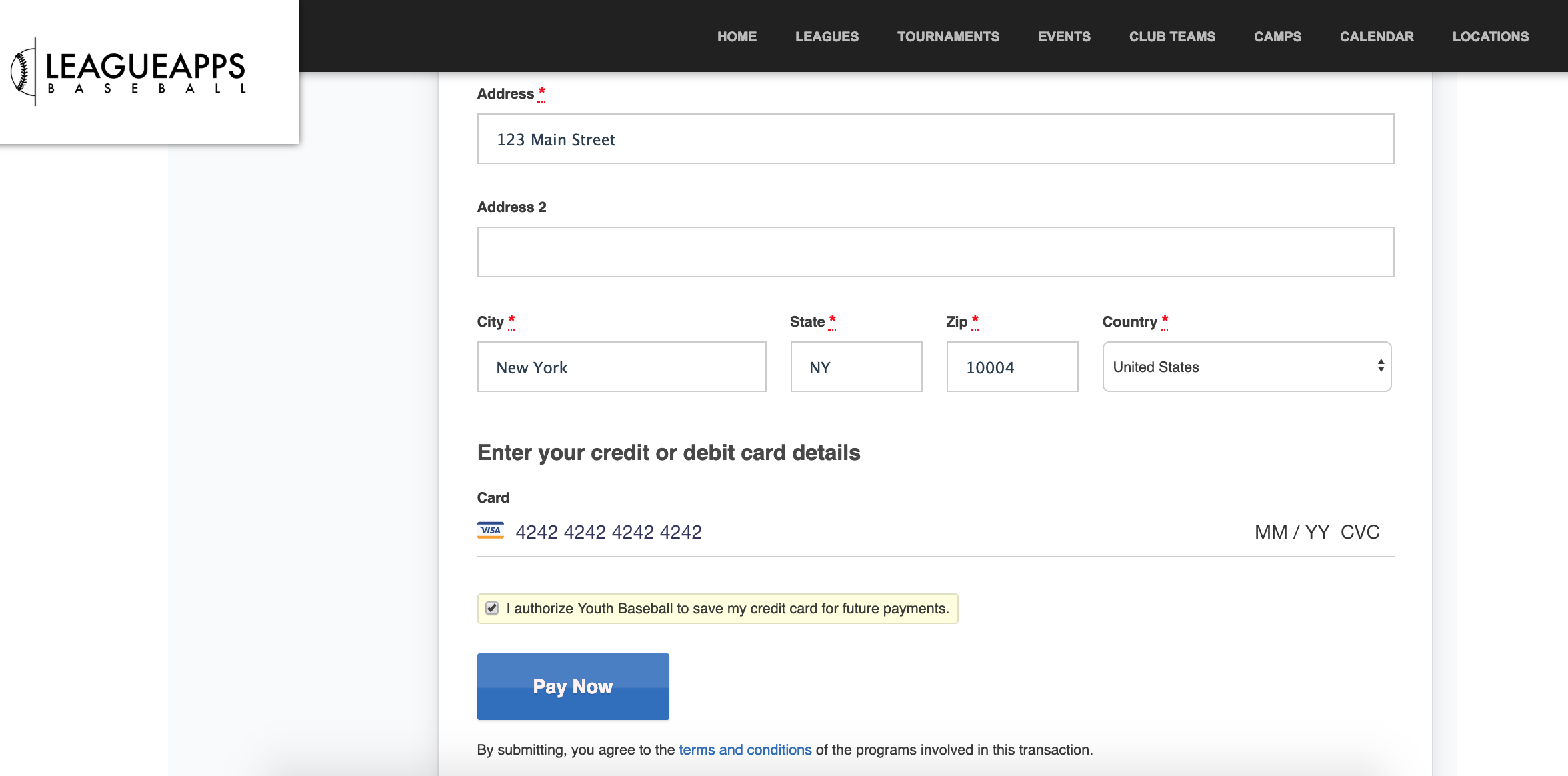 You have successfully registered for the program. You may also be able to invite players to your team by clicking the invite players button depending on the program you are registering for. For more details on team management as a program staff, click here.