Having accurate and well-organized schedules is essential to the active sports organizer. Whether you are running a tournament, printing schedules for your coaches, or even just keeping a copy for your records, LeagueApps has you covered. Read below for a quick description of how to customize your schedules.

Step 1
Go to Settings, then Schedules and Standings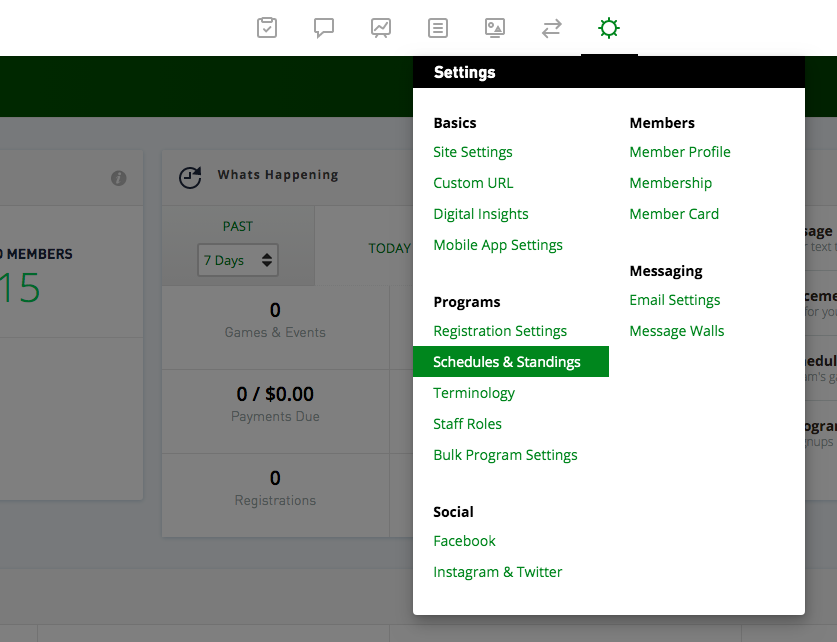 Step 2
Click Schedule Settings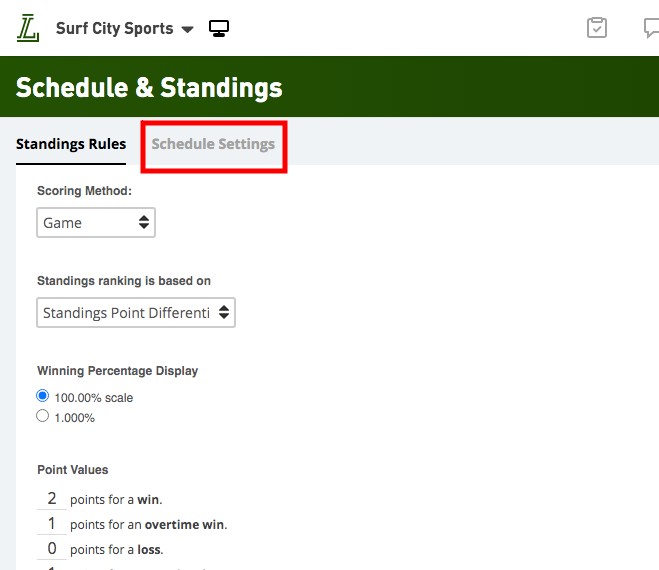 Step 3
Decide whether a captain can edit the scores of games on the schedules, choose what day you want your schedule to start on, and upload a logo that will appear on your printed schedules. Remember to Save your settings after selecting your options and to click

after selecting your Logo.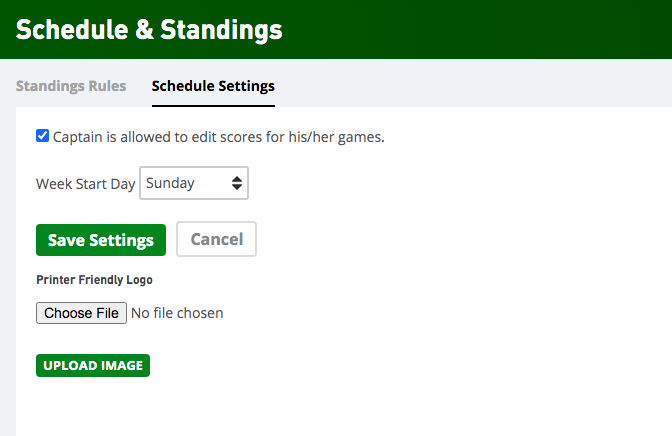 Players can now access and print these schedules from their program schedules. To access these from a player dashboard, follow these steps:

Step 1
Go to your dashboard and click on the name of the program whose schedule you want to see/print.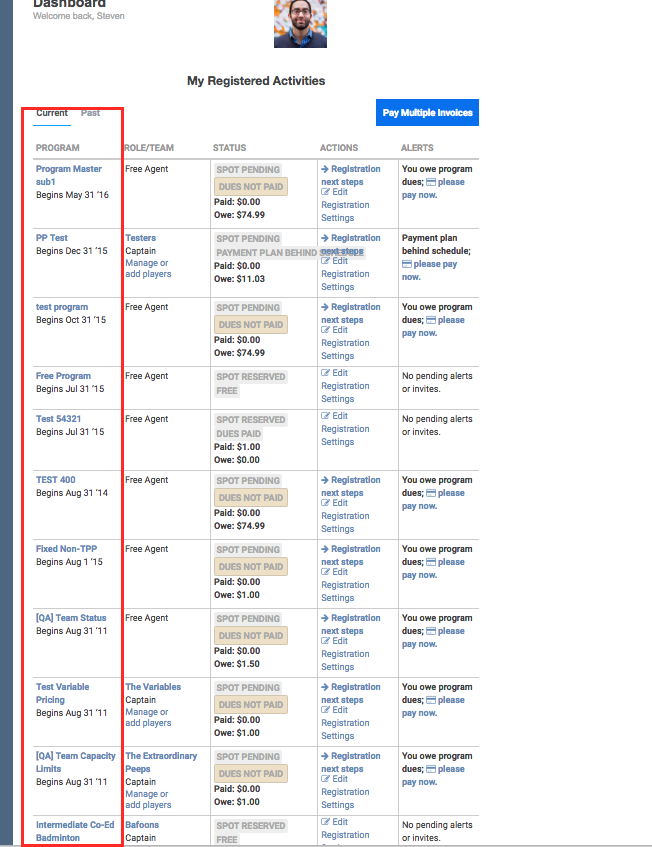 Step 2
Click on Schedule on the right side of the screen.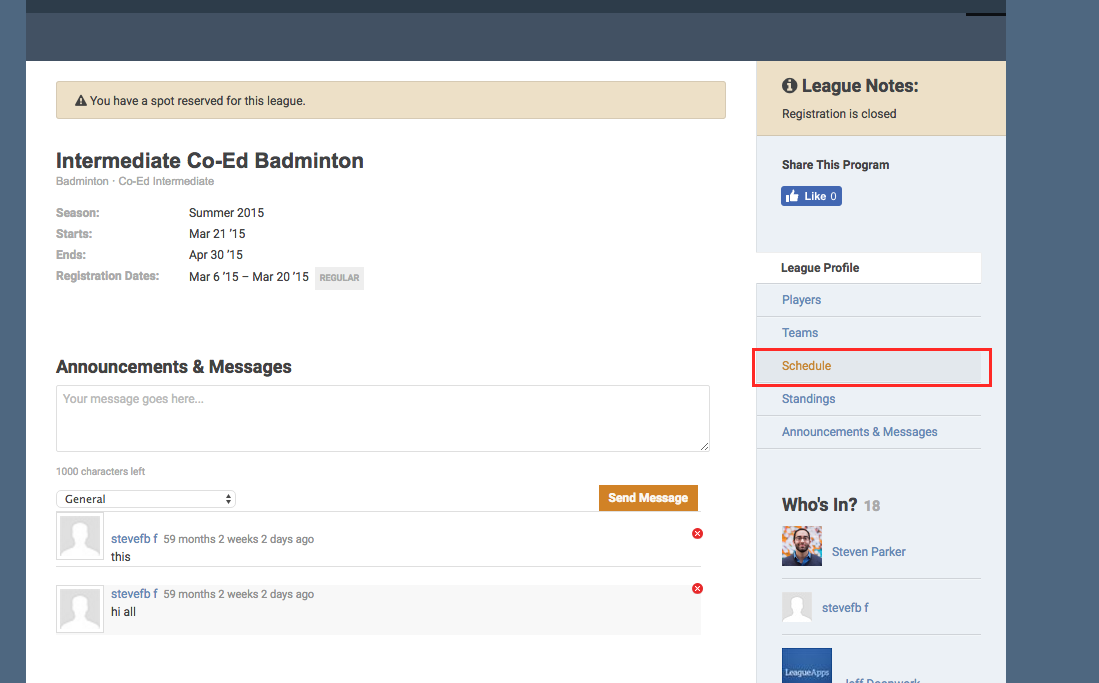 Step 3
Select File, and Print from your Browser, and the schedule will automatically be formatted with your team's logo as shown below.