LeagueApps allows you to schedule games between two teams in separate programs. This can be useful if you have several divisions in a season and want to give teams in different divisions the opportunity to play one another. This may be a popular option for soccer, softball, or other sports.
Follow these steps in your LeagueApps management console to schedule games with teams across different programs:
Step 1:
Click into a Program's Schedule/Calendar and click Add or Edit a Game. Be sure to select a sport that has multiple programs on your site. (For example - if you choose to schedule flag football games with teams in different programs, make sure there are at least two flag football programs created in your database).
Step 2:
Select the Home Team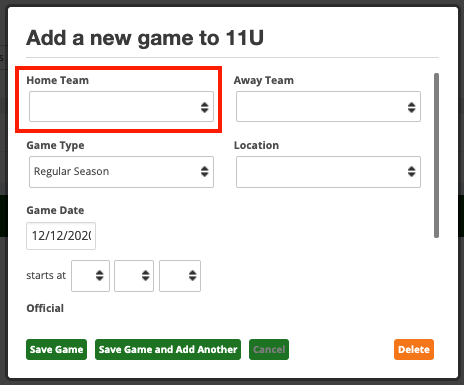 Step 3:
Select the Away Team. Choose the last option on the 'Away Team' dropdown, which reads Team in Separate Program.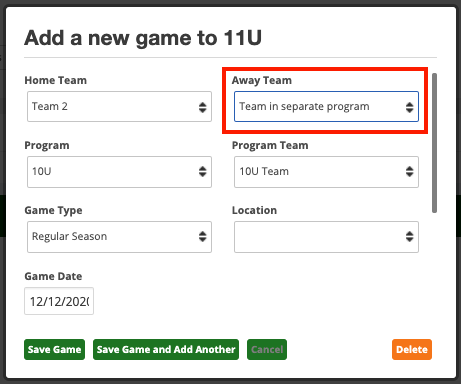 Step 4:
Select the program and program team for the Away Team slot. (Make sure the second program has existing teams for you to choose).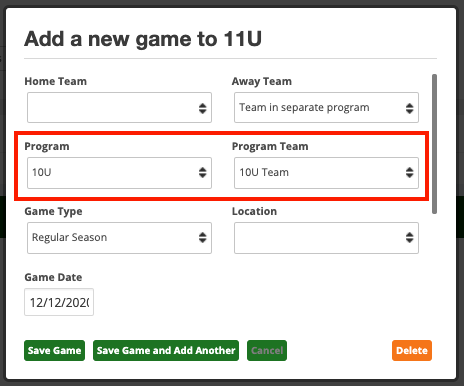 Step 5:
Enter the schedule details and click Save Game or Save Game and Add Another.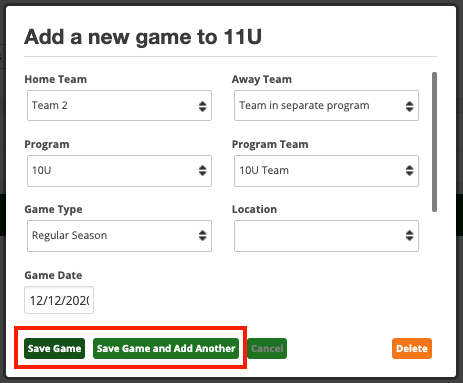 Additionally, you have the option to include cross-program games in standings calculations. This option is if you want the game results to impact both teams' rankings in their respective programs.
Simply follow these steps:
Go to the Settings tab in your management console.
Select Edit Standings Rules under the Scoring and Standings section.
Check the box that reads Include cross-program games in standings calculations. Leave this box un-checked if you prefer that cross-program games have no impact on the standings.
Click Save Rules.