The LeagueApps Integration Center is an extension of LeagueApps that can connect certain popular and premier tools and platforms with your LeagueApps account. The Integration Center provides seamless access to specific third-party sports tech tools and business apps in order to save you time and operate more efficiently.
Where can I find the Integration Center?
Our Integration Center can be found within the LeagueApps Management Console, by clicking on the Connect tab from the main navigation bar, and then Integration Center.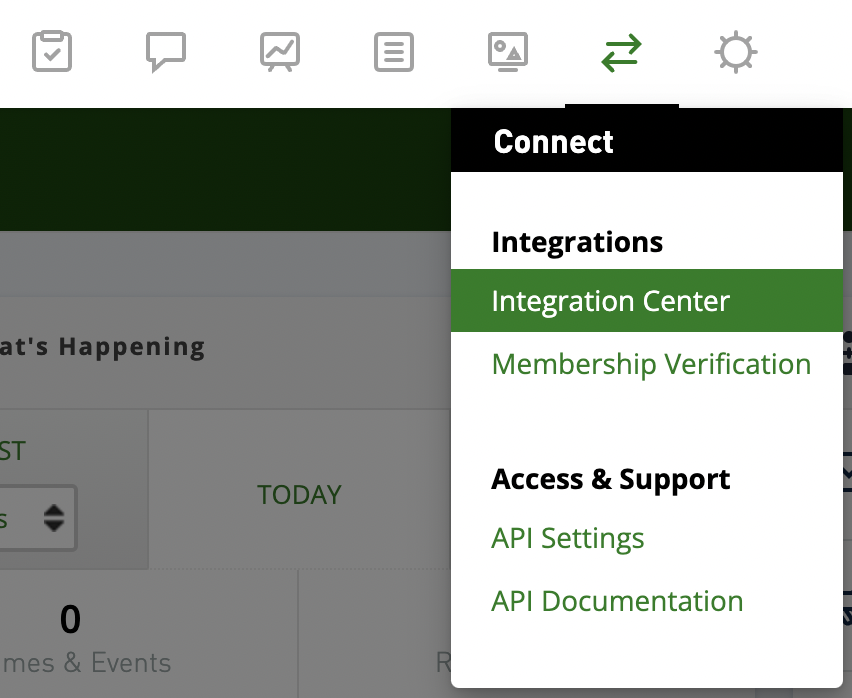 What tools are included in the Integration Center?
How can I get started using the tools in the Integration Center?

Google Sheets
Google Sheets is a free online spreadsheet app that lets you create and format spreadsheets and work with other people. LeagueApps built this integration to make it much easier for partners to get their data out of LeagueApps and distribute throughout their business.
How the Google Sheets integration works:
Once the integration has been set up, your organization will follow this process:
Create a new Google Sheet which will contain your data from LeagueApps

See the data that you've selected in the sheet within your Google Drive

Data will regularly update based on your settings

Delete and create more tabs in your spreadsheet based on your needs
To get started with a Google Sheets Integration, click here to view this guide.

Lucid Travel
Lucid Travel helps tournament organizers manage travel events, room blocks, track reservations, send communications, view reporting, and collect payments from hotels automatically.
How the Lucid Travel Integration works:
Enable Lucid Travel in the LeagueApps Integration Center

Mark programs in the LeagueApps Management Console that you want to integrate with Lucid Travel

In your Lucid Travel account, define what Lucid event to connect with your LeagueApps program and specify hotel preferences and notification settings

Registrants to the designated LeagueApps program(s) will sync over to the Lucid Travel event, automatically providing the registrant information and contact details to Lucid who will help them execute their hotel booking
To get started with a Lucid Travel Integration, click here to view this guide.

Mailchimp
Mailchimp has email marketing automation tools, ads, landing pages, and CRM tools to grow your organization.
How the Mailchimp Integration works:
Connect a LeagueApps account with a Mailchimp account

​Automatically push LeagueApps registrant data from LeagueApps, directly into a Mailchimp account and a specific distribution audience
To get started using our Mailchimp Integration, click here to view this guide.

NCSA College Recruiting
NCSA College Recruiting is the world's leading athletic recruiting service, providing hands-on guidance, college matching tools and a network of college coaches for tens of thousands of athletes each year on their path to college. If you are already using this integration, click here to view this guide.

How the NCSA College Recruiting Integration works:
Connect a LeagueApps account with a NCSA College Recruiting Account

Add the NCSA College Recruiting Form Field to your Default Registration Settings

Add the NCSA College Recruiting Form Field to pre-existing programs on your LeagueApps account

During registration flow, members are invited to opt-in to a free NCSA College Recruiting account; after which the parent or athlete (must be at least 13 years old) will receive an email from NCSA College Recruiting with instructions to create a free account

NCSA College Recruiting will contact the athlete to provide free recruiting evaluation so they can get the most of their account
To get started with a NCSA College Recruiting integration, please fill out this form.
Pilot: QuickBooks Online - Cash Accounting
The purpose of the QuickBooks Online integration is to enable partners to automatically send transaction and bank transfer information to their QuickBooks Online account, where journal entries are created. This integration supports both cash-based and accrual-based accounting systems; it supports generating journal entries on an individual or summary basis; and it tracks bank transfer information. The integration currently does not pull QuickBooks Online data back into LeagueApps.
Note: At this time, the integration only supports cash accounting. Accrual accounting will be available by the end of 2022.
How the QuickBooks Online - Cash Accounting Integration works:
Based on the settings you input during integration set up, journal entries will automatically be generated in your connected QuickBooks Online company for all new transactions that come through on your connected LeagueApps site.
In order to use the LeagueApps + QuickBooks Online integration, the following must be true:
You're using LeagueApps Gateway
You're using QuickBooks Online (not the desktop app)
Your accounting system is based on Journal Entries, not Sales Receipts
You must be aware that disputes and site credits will not be handled by the integration
To get started using our QuickBooks Online - Cash Accounting integration, click here to view this guide.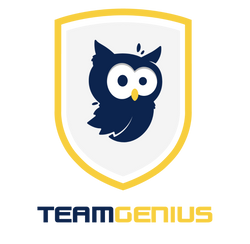 TeamGenius
TeamGenius is the leading athlete evaluation software provider for youth sports organizations, with an easy-to-use platform for managing tryouts, camps, and player feedback and development programs. LeagueApps has teamed up with TeamGenius so that you can get instant access to the registration and player data you need to start running athlete evaluation.
How the TeamGenius Integration works:
Your players will register for programs within LeagueApps
You'll map the LeagueApps programs to new or existing TeamGenius assessments and player pools
The integration will send information about your players to TeamGenius
Within TeamGenius, you can see the players under the assigned assessments and player pools, where your coaches can evaluate them
After each sync of the integration, new players will automatically be sent over for the connected programs
To get started using our TeamGenius integration, click here to view this guide.

Yardstik
Yardstik makes it easier for youth sports organizations to prioritize safety through smarter screening and verification practices. LeagueApps has partnered with Yardstik to offer FCRA-compliant background screenings that are specifically designed for youth sports organizations. This integration allows our partners to send data from LeagueApps registrations to Yardstik to run background checks on staff members. Our partners can then view and take action on results of background checks directly in LeagueApps Reporting.
How the Yardstik Integration works:
In order to use the integration, you must first have an account set up with Yardstik

Fill out this form and you'll be connected with the Yardstik team → https://www.yardstik.com/leagueapps
During set up, one LeagueApps site will be matched with one Yardstik sub-account. If you have multiple LeagueApps sites that you'll want to use with the integration, make sure you let Yardstik know.
When onboarding with Yardstik, you will also decide what packages you want to set up within each sub-account. Packages contain different levels of screenings.
For each site you want to connect to Yardstik, you'll be given the unique sub-account ID. This will be necessary to use during integration set up, so please have it handy.
To get started using our Yardstik integration, click here to view this guide.