Many families want the option for both parents to have access to a child's registration so they can access schedules, make payments, and receive email notifications. This will show you how to add a second supervisor/parent to your family account!

How to Add a Second Supervisor to a Group/Family Account

Login to your LeagueApps Member Account


Step 1: From your dashboard, click on "My Family Account" on the right hand side.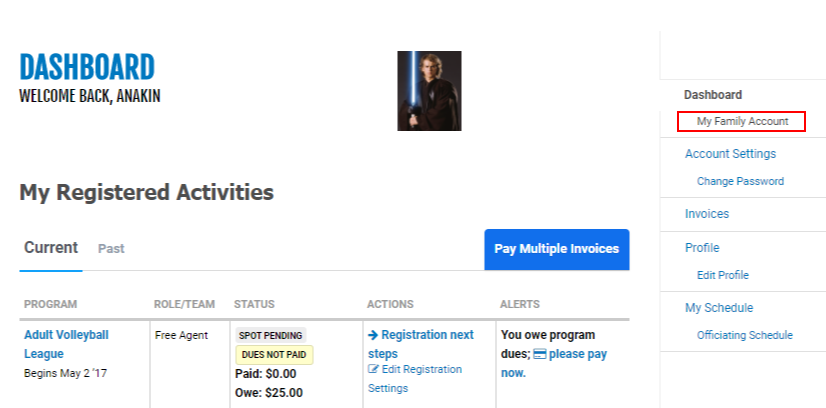 Step 2: Look for the "+ Add Parent" link under "Parent Participants".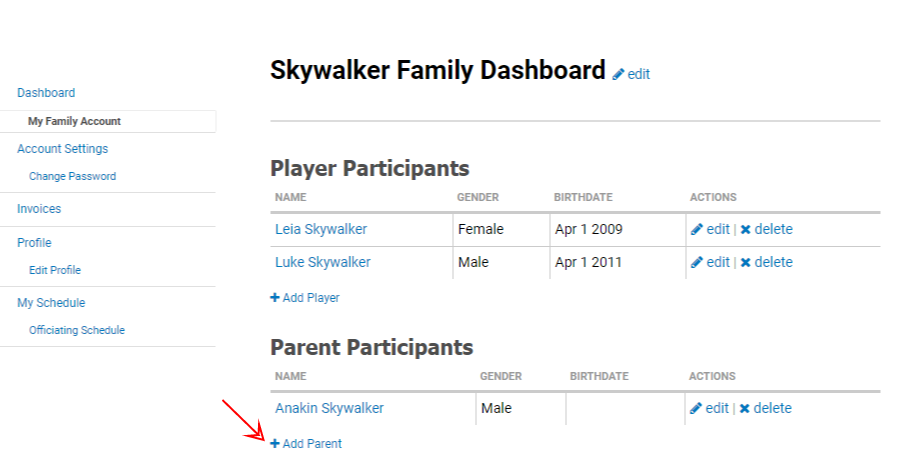 Step 3: Fill out the information for the new parent.