Below is our step-by-step guide to registering your player or child for a program through LeagueApps! We make the registration process simple and easy. Nevertheless, we're here to help walk you through the process.
Getting Started
To get started, click the register button for a program. These program pages can usually be found on the organization's website for which you are signing up.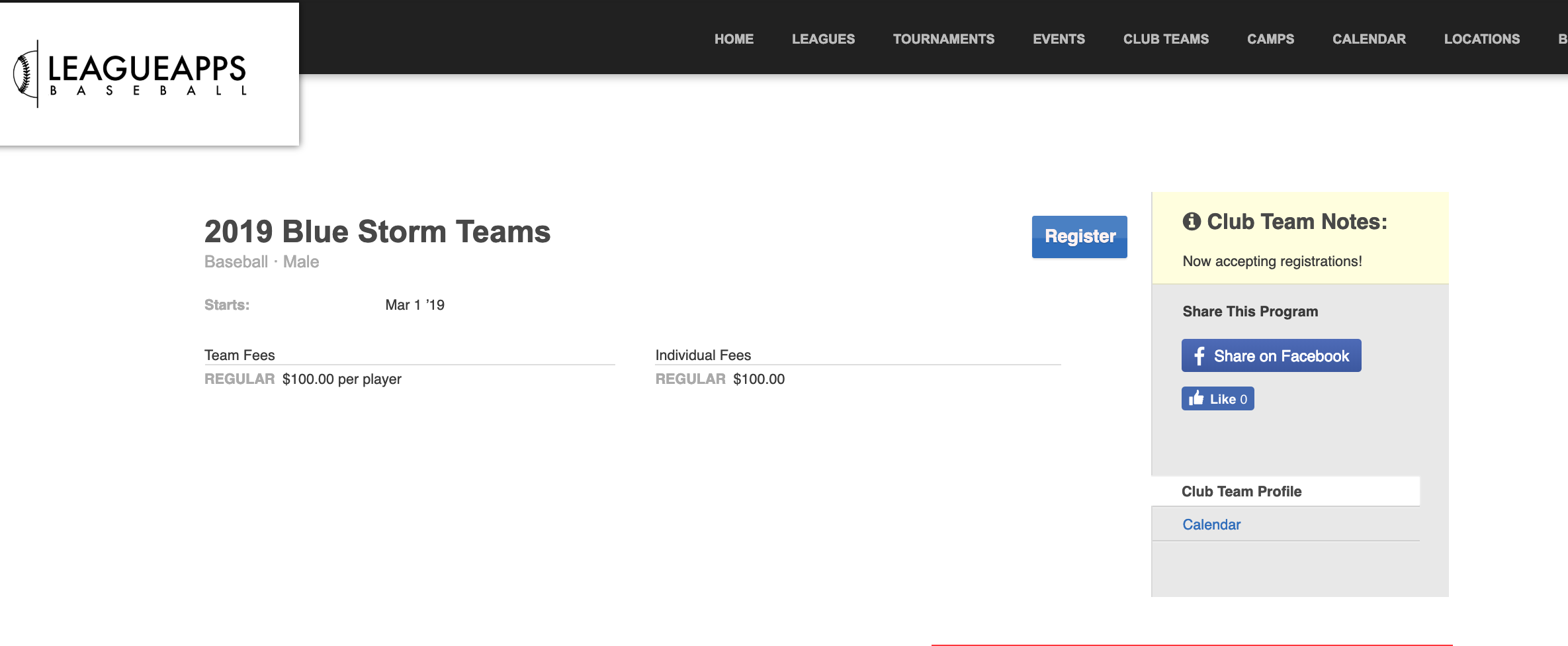 Step 1: Create a new Parent Account or Sign In
If you are new to your sports organization's site, create a new account. If you've been here before, sign in.
If you are a new user, you will to FIRST create an account for YOU, the parent/supervisor — NOT your child (that step will come later).


When creating a new account, you will need to enter your personal information, including first name, last name, email, and any other fields the site requires. Your information is private and secure.
Step 2: Add a New Child to Your Account, or Choose an Existing One
After creating your parent/supervisor account, the next step is to create or select your child's account.

You may add multiple children to your account, but each child must be added individually.

Enter the required information for you child. There may be different questions asked about your child than were you asked.
⚠️ If email address is requested for your child, this is option and can be skipped. If you receive an error when entering an email for your child, delete the email address to proceed.
If you already have an account, you will be prompted to log in, or select your child (if you're already logged in).
Once your child has been added, or you have selected your child from your account, select from available registration types then proceed!
Step 3: Enter Registration Details
Registration Details provides pricing information, discount code entry and form field collection.
If your the program offers payment plans, you can select one or choose to pay dues in full. If you select a payment plan, you will also need to agree to the plan by checking the box.
Step 4: Accept Waivers and Submit Your Registration
Read through the waiver, then accept it by checking the box in the left-hand corner. You will only be able to register your child if you accept all of the waivers.
Step 5: Review Your Invoice and Pay for Your Program
On this page, you will see a summary of your invoice.

Next, enter your payment details. Depending on your program, you might not have to pay right away. If you do, enter the information and click Pay Now.

In some programs, if you do not pay within 30 minutes, your spot may be removed.
Step 6: Review Your Child's Registration
The following page will show a summary of the registration. From here you can pay any outstanding fees, visit your dashboard, being a new registration or view your family account to add additional members.