If you are a player or a parent who has received a Discount Code from your organization, this article will let you know how, when, and where you input your code to receive your discount.

During the registration process, you will see a text box labeled Discount Code. This is where you would enter your discount code.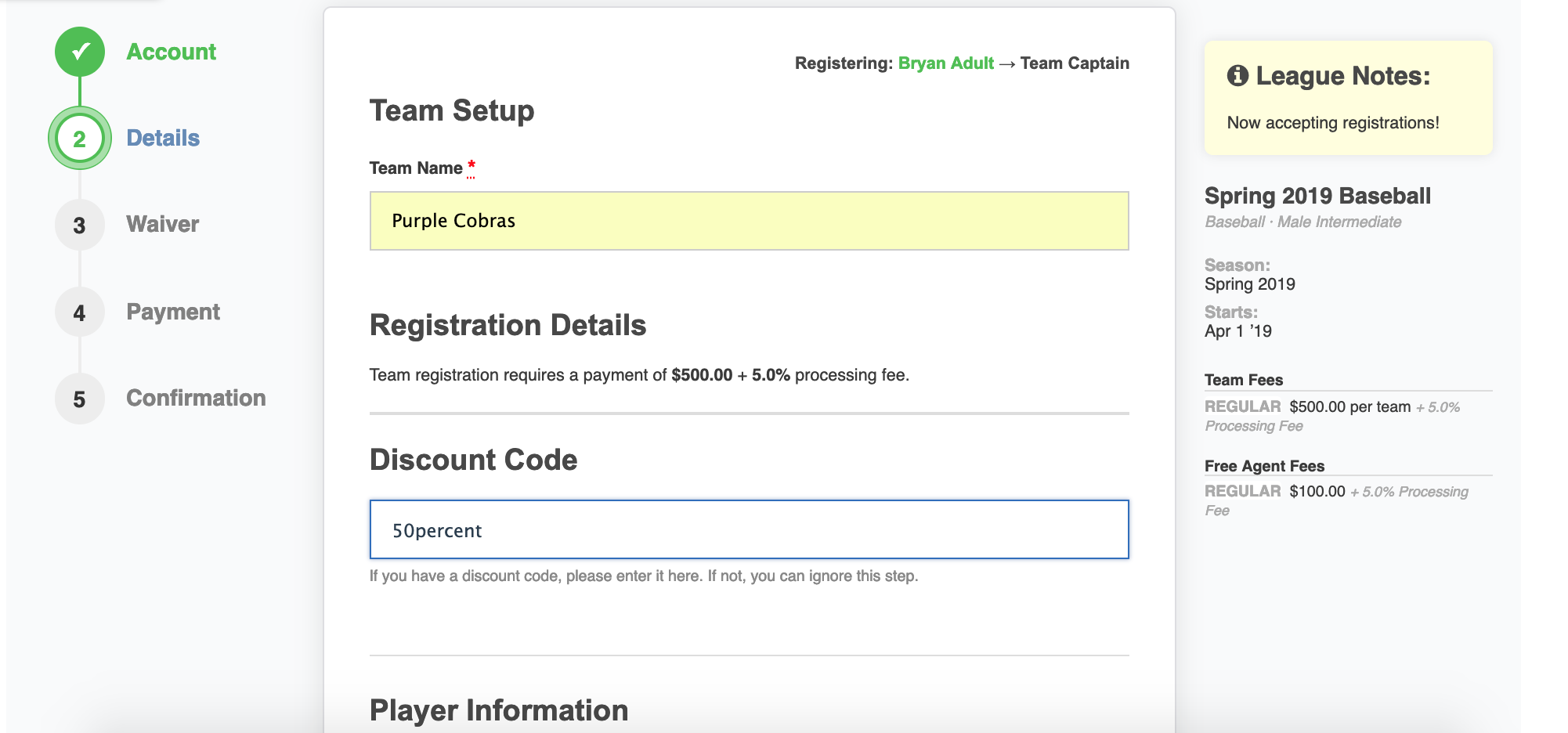 Confirm the discount code applied and completed the Registration Process.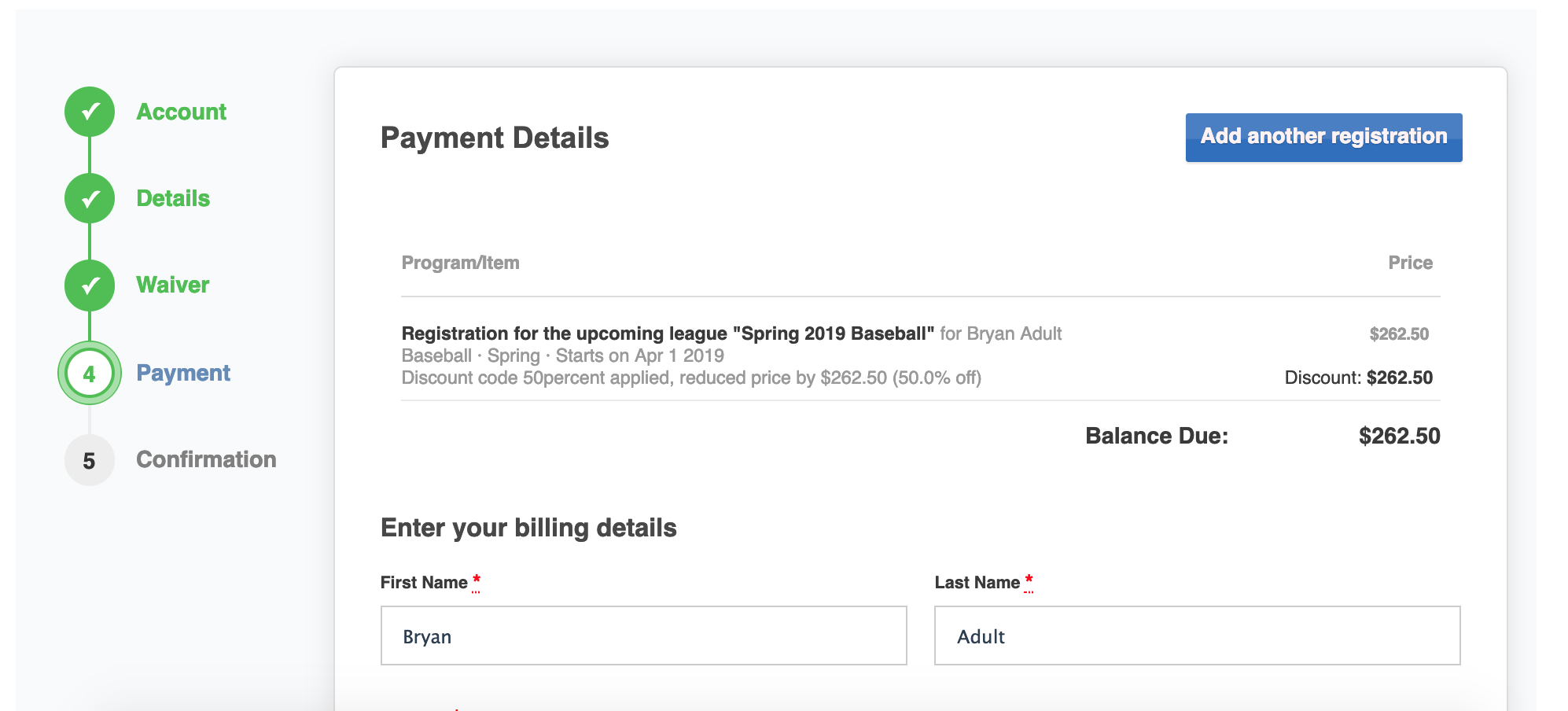 You're all set! You can view your invoice by going to Invoices from your dashboard to confirm your discount has been redeemed.
Note: Discount Codes can only be used on registrations, not product orders.

Discount Code FAQ
1) I don't see the Discount Code box during registration.
- Program Administrators can restrict the usage of discount codes for certain programs. Contact your organization to see if this is the case! They may simply need allow the code for the program.

2) My Discount Code isn't working.
- Double check you've entered it correctly. If it still isn't working, contact your program administrator for more information.
3) Can I apply my discount code to an invoice after registration?
- Currently discount code redemptions are only allowed during registration. If you'd like to use a discount code after registration please contact your organization to ask if they can manually apply your discount code to an invoice.



Other help articles for Parents:
How to Add a Second Supervisor/Parent to your Family Account
How to Register your Children into a Program
How to use the Calendar