Registering for a payment plan is easy - just pick your program, pick your plan and you're set!
You'll notice if your program accepts payment plans on the program's profile. Programs can offer a variety of payment options, according to what the organizer has set up.
Step 1:


Click "Register"
Create your Account or Log In
Then select a Payment Plan or pay All Dues
Step 2:


Step 3:

If you have a private Payment Plan Code, you will enter it into the box and click "Look up Code". This will display the Private Plan. Select it, and agree to pay the installments to move forward.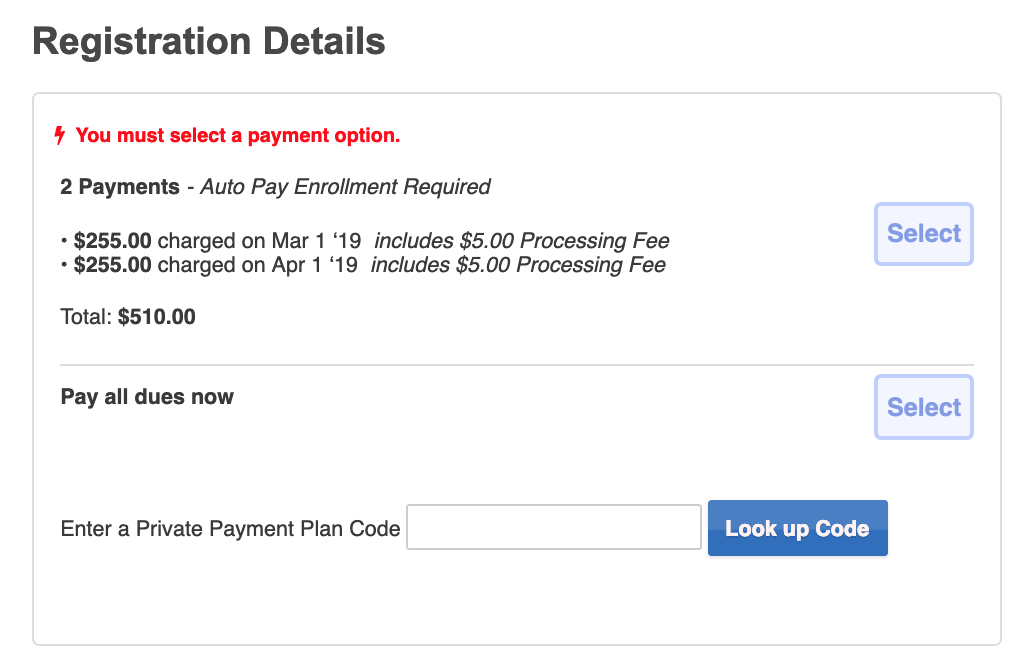 To pay for upcoming installments, log in to your account, and click on "dashboard". Here, under your registered activities, you''ll see the payment plans that you're assigned to.






Clicking on "View Payment Plan Installments" will take you to an overview of your upcoming payments, their due dates, and how much is left to pay. Clicking on "Pay next installment" will take you to a payment page where you can pay 1 or all installments.