Some programs may allows you to register into a small group or create a small group. Small groups can be helpful when you do not have enough players to create a full team but want to be paired with with your friends. Program organizers can then consider keeping small group members together when forming teams out of a pool of free agents.
Step 1: Select Small Group Member
After clicking the register button you will want to select Small Group Member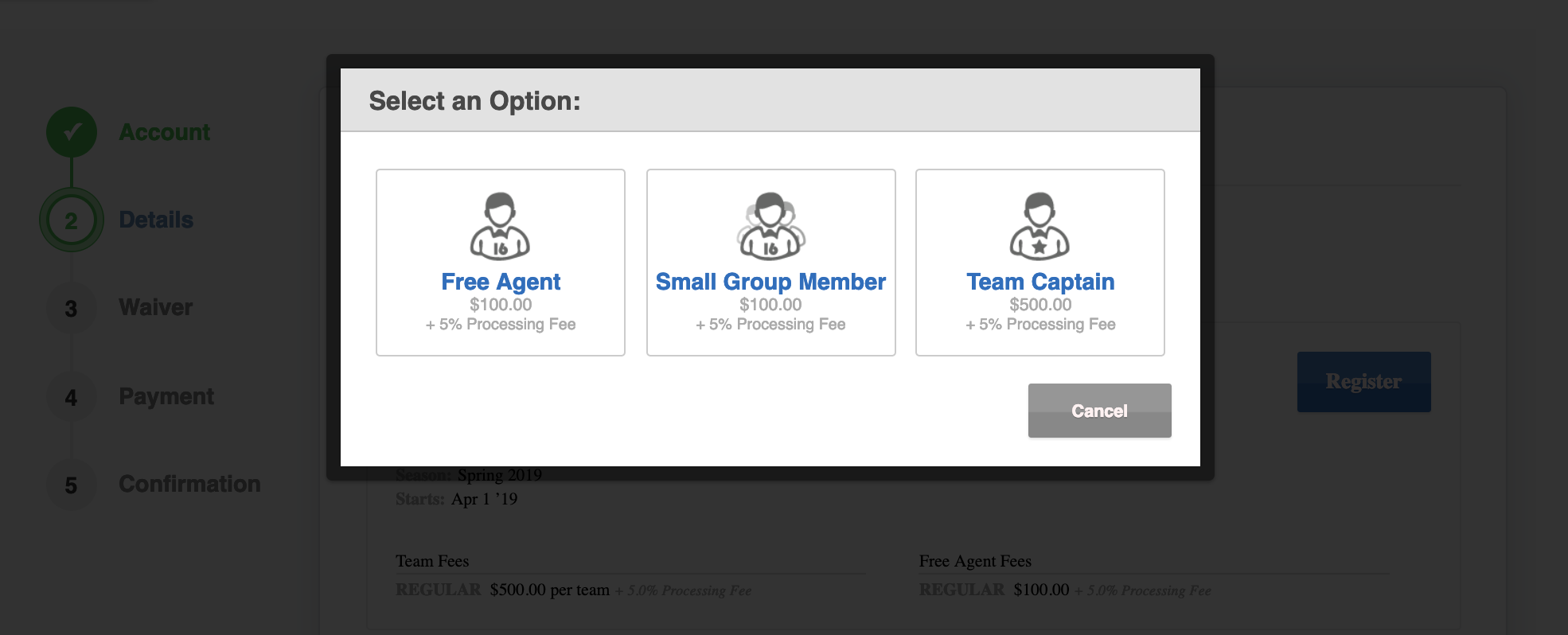 Step 2: Create or join
Now you have two options, either creating a new Small Group or joining an existing Small Group.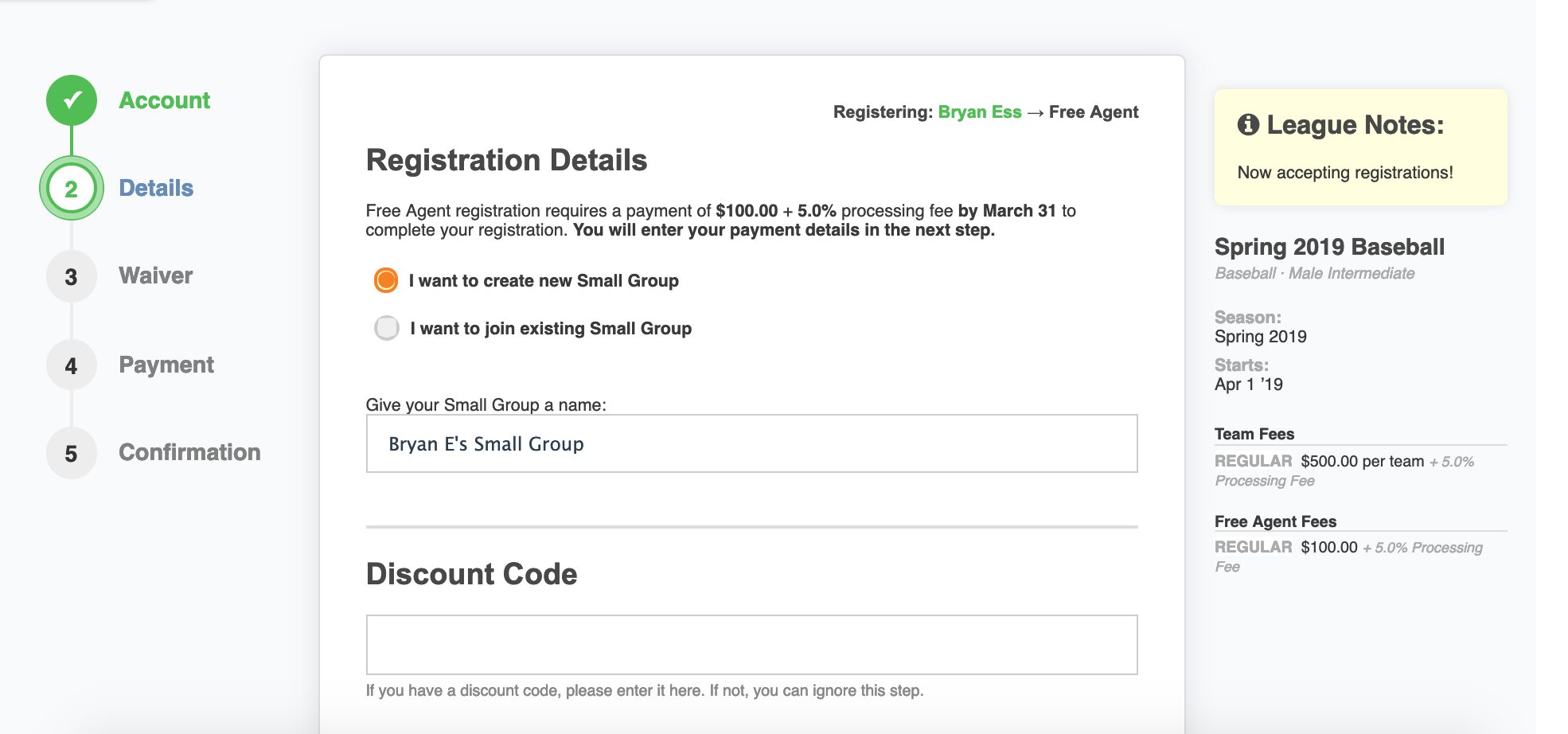 If someone in your group has already created a Small Group it will appear in a drop down menu after selecting I want to join existing Small Group. Be sure to select the correct group from the drop down menu.
If you are creating a new Small Group be sure to fill out the name of the group so your friends can easily spot it.
Step 3: Complete registration
After creating or joining a small group, proceed through the remaining registration steps to fill out form fields, agree to waivers and complete payment.