The very first step in creating a new program for registration is determining the Program Details. Here, you will determine the program name, dates, provide a description, and other important aspects of the program.
To update or change an existing program's details, go to Settings > Edit Details from the program's dashboard.
⚠️ Please note that all steps in the below video are still accurate. However, because of a recent update, the blue sidebar has moved to the top of your management console. The action buttons (Manage, Messaging, etc) are listed in the same order from left to right at the top of your screen)
Getting Started
First, determine if you are creating a standalone program, a grouped-program, or a session-based program.


If you select "This is a Grouped Program", you'll notice several options disappear from the Program Details page. For more information on grouped-programs, head to this article.
Program Type
If you have a mixed site (youth and adult programs), select which account type this program is for. If your site is not mixed, you will not need to make this selection.
Sport
Every program must have a sport determined.
Season Level
These are customizable terms, and can be required or not required for each program type. Head to Settings > Terminology to adjust these terms.
Gender
Gender is a required detail. If you need to provide more gender options or make other adjustments, please contact our team at support@leagueapps.com!
Visibility
Public: program will be publicly listed with others of the same type (League, Event, Club Team, etc)

Private: program will not be publicly listed, but accessible by anyone with the specific link/URL
Program Name
Set the program's name! We recommend including the year in your name, such as, "Elite Travel 2018".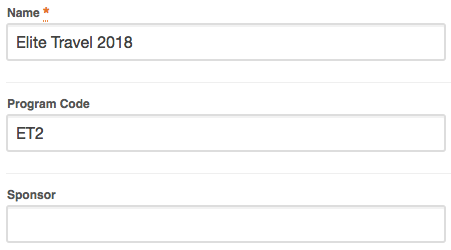 Your Program Code is a tool to help with sorting/reporting. It is not necessary, but recommended if you host a large amount of programs. The program's Sponsor is also an optional field.
Dates
Activity Start Date & End Date
These dates refer to the dates the program takes place. These are NOT the program's registration period.
Set your Start Date to the first day that participants will partake in an activity, and set your End Date to the final day of the program's activities. Although it is not required, we strongly recommend including an End Date.
Registration Start & Registration End
These dates refer to the registration window. We strongly recommend supplying both dates. Registration will close at 11:59pm on your Registration End date.
If you have early bird or late registration pricing in place, you will need to supply registration dates for the special pricing to apply.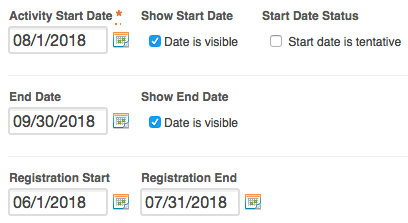 Status, location, and other details
Registration Status
The following statuses will leave a notation under the registration button:
Opens Soon:
Limited Spots:
Accepting Waitlist: (this status will NOT automatically place registrants on the waitlist, your waitlist must still be configured)
Canceled: &
The following statuses will impact registrations for this program:
Sold Out: &
Accepting Individuals Only:
Accepting Male / Female Individuals Only:
Accepting Team Captains Only:
Accepting Team Players Only:
Program State
Unpublished: program will not be publicly displayed on your website and is in the equivalent of a draft mode

Upcoming: the Activity Start Date is upcoming

Live: the Activity Start Date has passed

Completed: the Activity End Date has passed

Registration Password
Registration will only be allowed by providing the applied password.



Location
Set a location for this program. Learn more about locations here.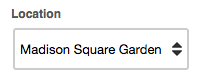 Days of the Week & Times
Let registrants know what days of the week this program takes place on, and at what times. If your days and times vary, skip this setting!


Description
We recommend you add a description! The description can contain important information about the program, a preview of what to expect as a participant, or other important details that may not have been outlined yet.
Admin Console

Public Site

Learn More