With Divisions enabled, Program Staff or Team Captains that are creating a new team upon registration may select a division. Division selection is not mandatory by default, but can help sort teams into Divisions without you needing to select one for each team.
Enabling Divisions
Go to any program's dashboard, and click
the Settings > Preferences sub-tab option. Scroll down and click the checkbox to
"Use Divisions".
Optionally, also click the checkbox to show the list of program divisions on public website pages and specify a custom label for "Division" to be displayed to your members. When you are done making edits, click the "Save" button at the bottom of the page.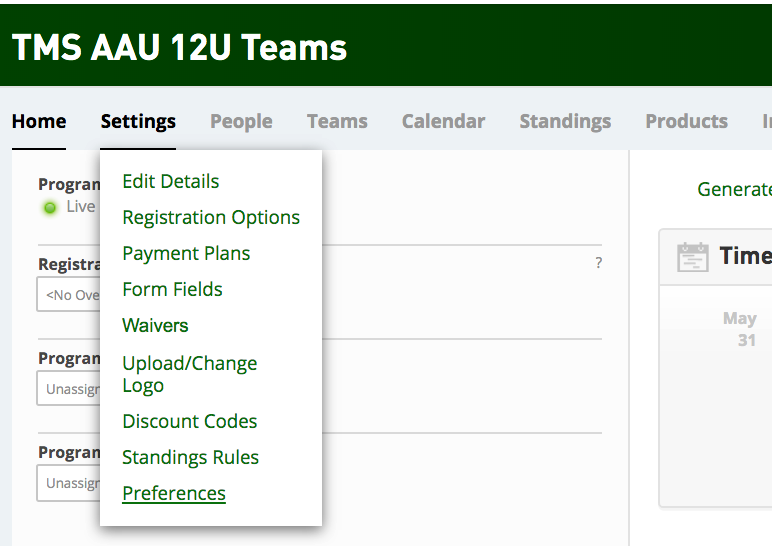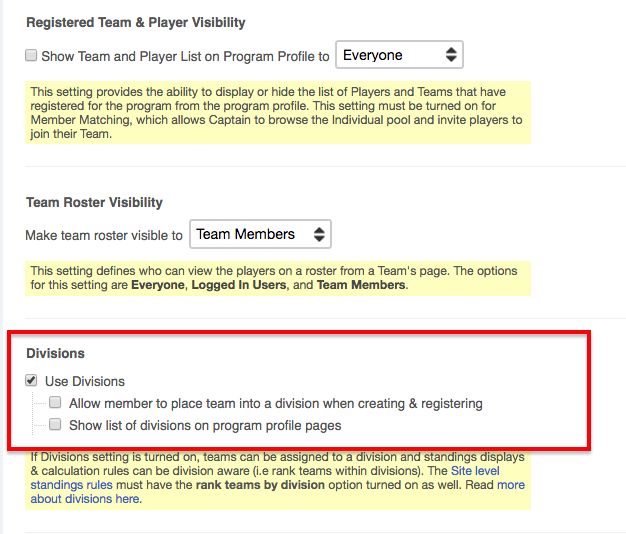 Step 2
Next, navigate to the Teams (or Groups) > Divisions tab in order to create divisions. Click +Add a Division. Enter a name and optional description, and click the "Save" button.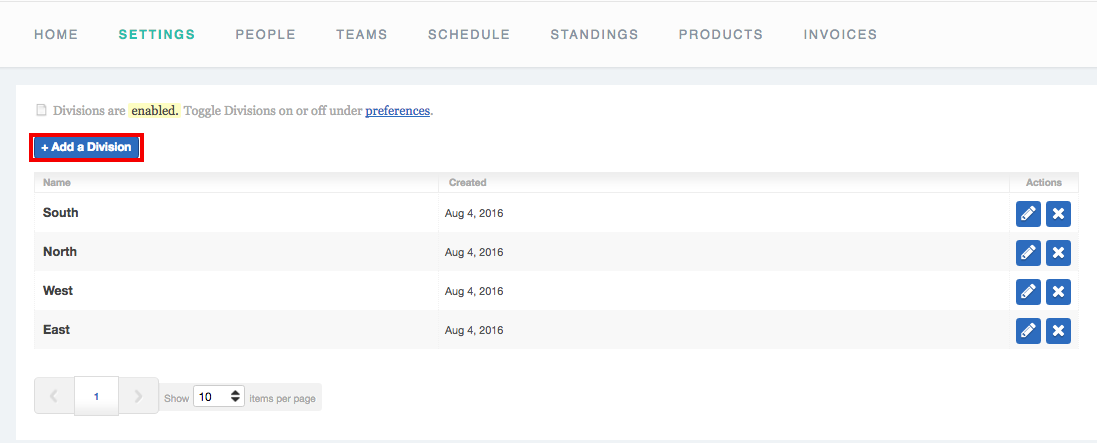 Step 3
To assign teams into divisions go to the "Teams" tab inside your program. Next to each team, click the right arrow Move icon. Use the drop-downs to select the desired division and click the Move button.

Program Standings Displayed by Division
Once you have created your divisions and assigned teams to divisions, you can enable your program standings to be displayed by division. In order to do this, go to the site wide standings rules settings under Settings > Schedule & Standings, and make sure the option "If divisions are enabled for a program, rank teams by division" is enabled (checked on).

Once enabled, as games are scored, your program standings will be organized by division. Each divisional set of teams will be ranked amongst themselves.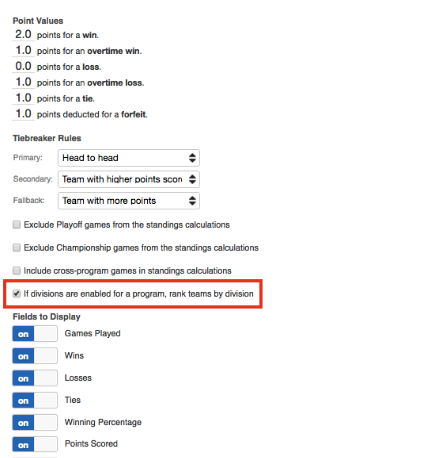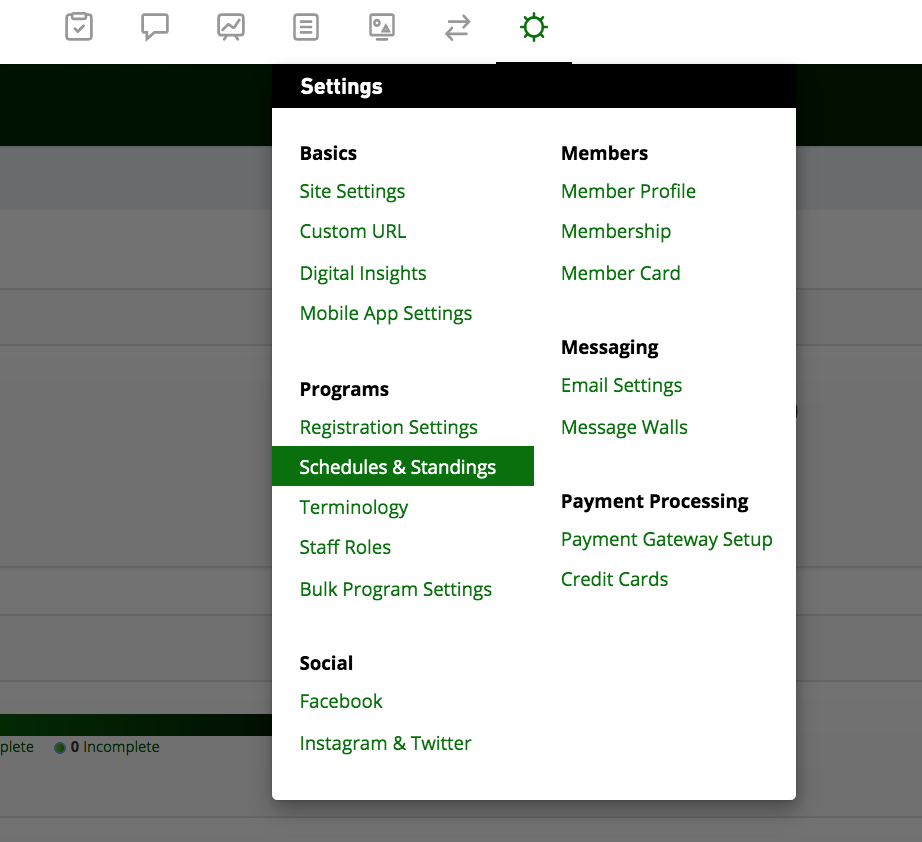 FAQs

1. Can there be a capacity limit on the numbers of teams that can register into a division?
No, this is not possible. An alternative is to use Grouped Programs, which you can create sub-programs for a division and set capacity limits for each sub program.