Once a program is created, going through a test registration is a great way to audit that program and make sure everything is set up correctly on the back end of your site.
If your program has a cost, you can create a program-specific discount code. You can label this discount code test and set it for 100%. This will allow you to register for your program even if it is fee-based. For more information on creating discount codes, you can click here.
1. On the right side of the page for the program that you would like to test, under Main Details: League URL, click View.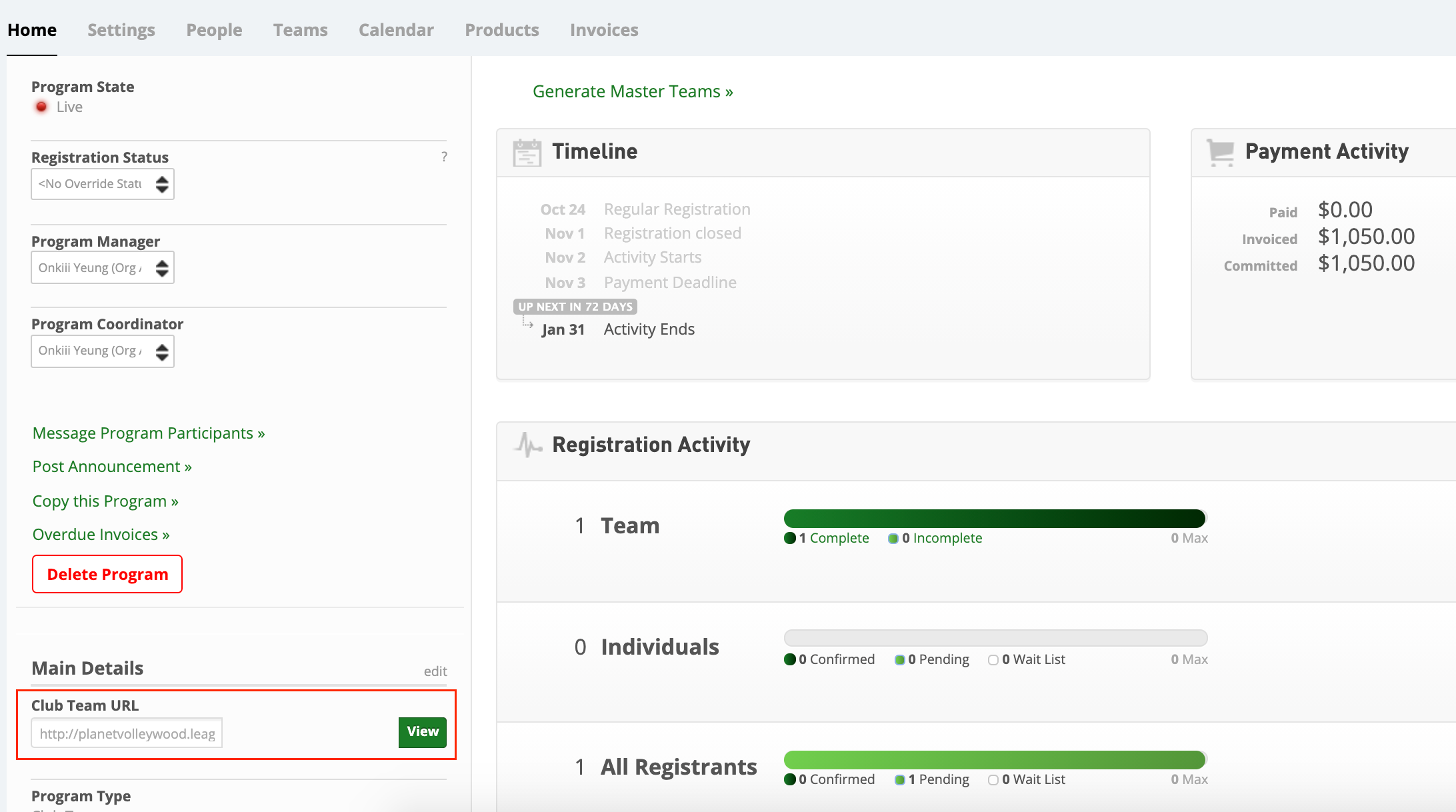 2. Click Register next to the program once you are on the front end of your site. Create an account with a new username and then add a child account for youth programs. These questions can be edited in the Member Profiles: Form Fields section.
3. Answer any form fields you may have added for this specific program's registration. These questions can be edited in the program's Registration Form Fields section. Enter test into the discount code field to waive the price, accept the waiver if it is being applied to this program, and click Register for [program name].
4. After you complete registration on the front end of your site, return to your dashboard on the back end. There will be an additional member in the category (i.e. Free Agent, Player, Coach, Captain) that you test registered for, marked as Confirmed.