When creating a team from the administrative side of LeagueApps you need to be careful about how you set up the team. If it's a team that you only want to use for administrative purposes, you can add that team by clicking add a team in the team tab of the program dashboard.
Step 1
Hover over Manage, then select All Programs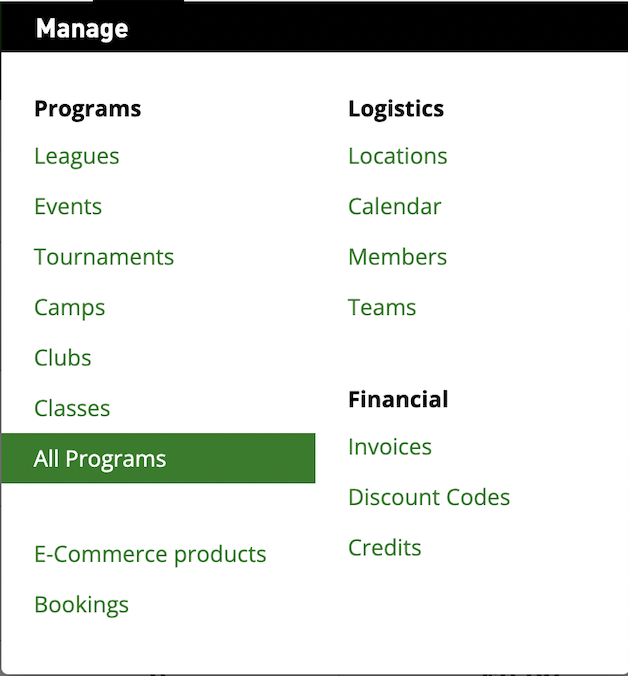 Step 2
Enter a specific program's dashboard and select the Teams tab. Select Add Team.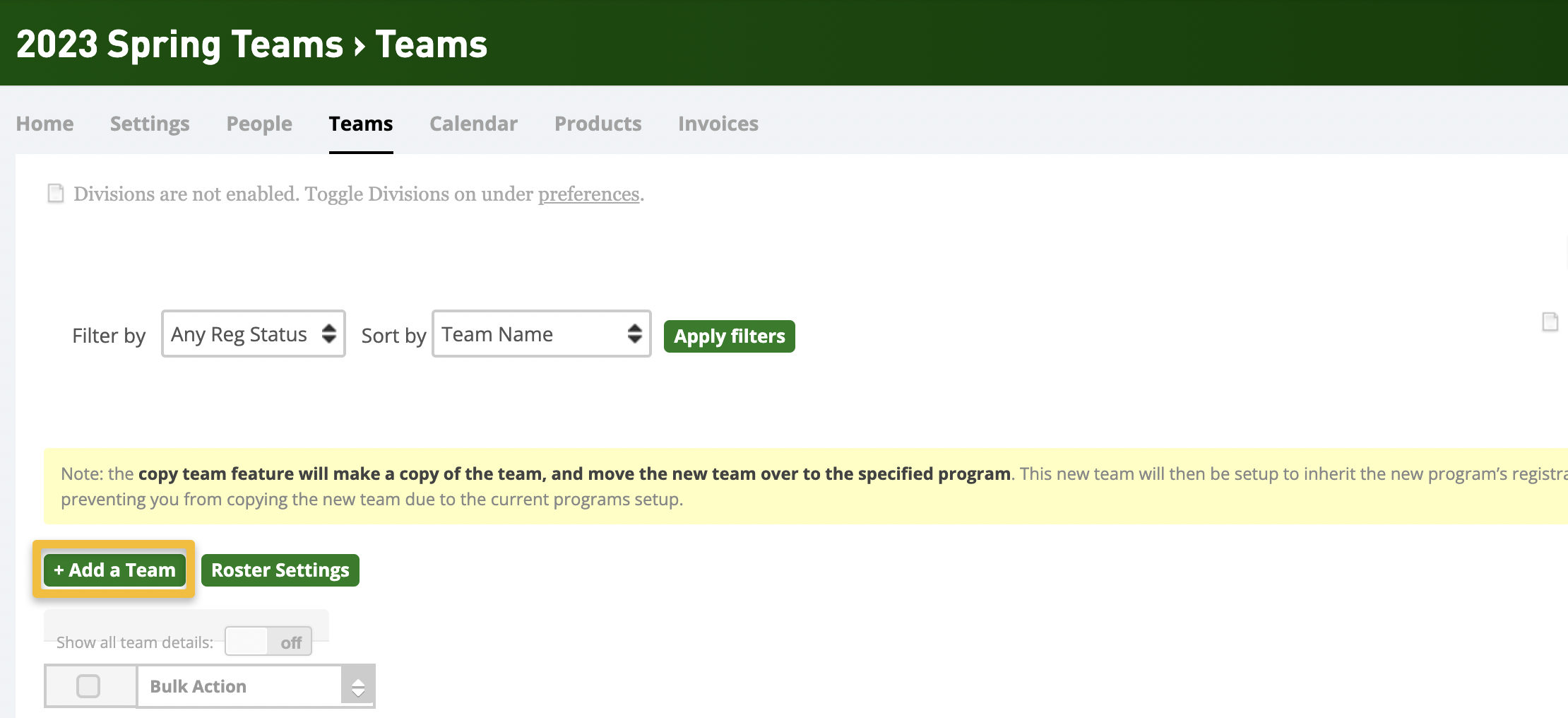 Step 3
Fill out team information and select Create Team. Select Variable Team Fee if you would like members to be invoiced automatically during registration.
Note: Manual invoicing will require you to manually register each player after they register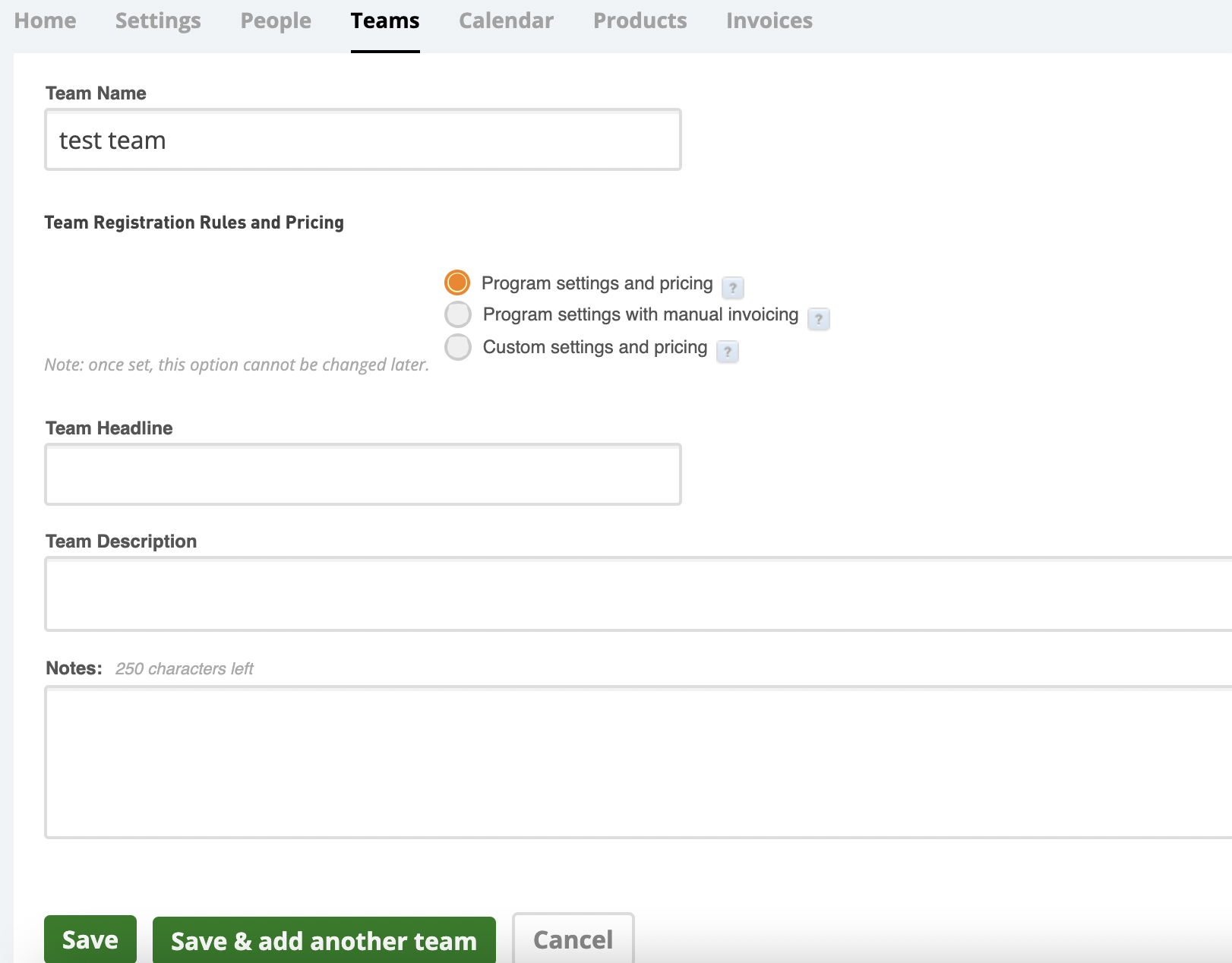 Learn how to
assign a coach/captain
to your new team here.