As an organizer it's helpful to be able to print out clean and organized game match ups to take to the field with you - whether it's for score keeping, checking attendance or taking notes.
To generate a printable game match up:
Step 1:
Go to the 'Schedule' tab within your program ("Manage > select program > schedule").


Step 2:
From the schedule page, click "View Game Profile" next to the game you want.



Step 3:
From the game profile page click "Generate Printable Game Roster' and OK in the resulting pop up window.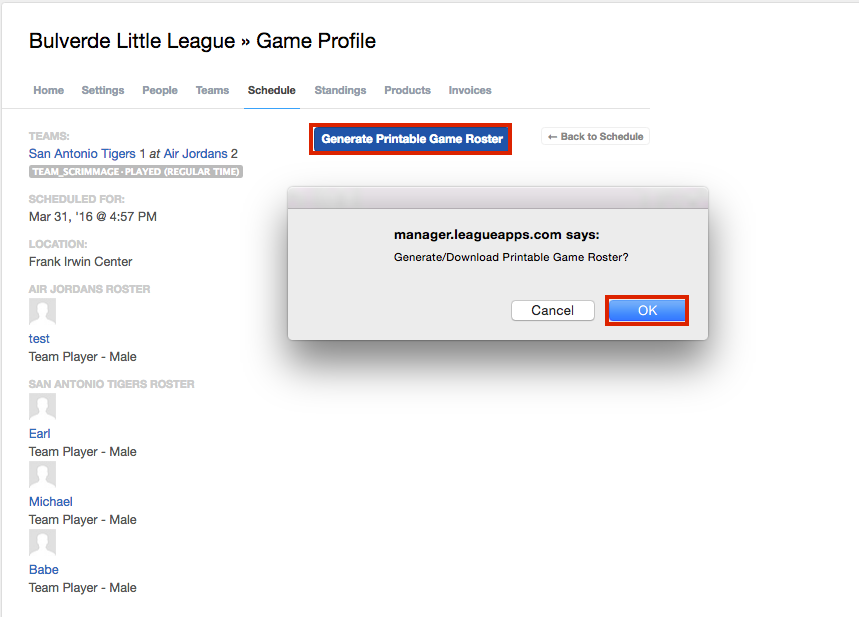 This will save a PDF file of the game roster in your browser's default downloads folder.