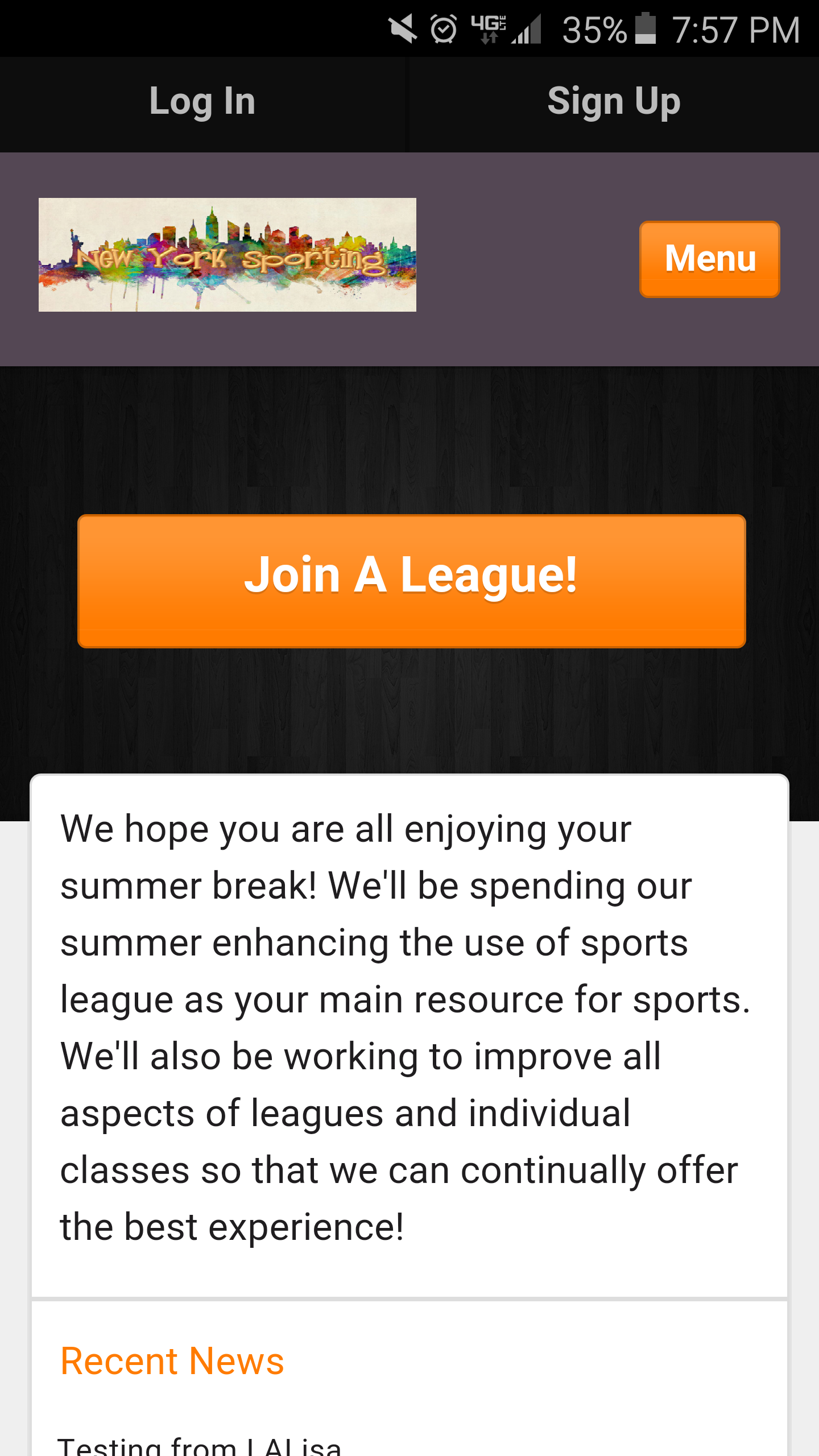 When you host your sports organization with LeagueApps, not only do you get our all star registration and program management features, but you are able to build your own website that works on mobile phone and reap the rewards of Google's latest update. Even if you have your own website and use LeagueApps primarily for registration, the registration flow is 100% mobile friendly.
For more with what you can accomplish on mobile, check out this article!



Step 1
Navigate to your Home Page Content Editor by clicking Content -> Mobile Homepage

Step 2 - Call-to-action button text
This will allow you to enter a button that will direct users to a page of your choosing


Step 3 - Call-to-action link
Paste in the URL of the page where you would like your button to direct users


Step 4 - Background Image URL
The background image lets you provide a bit more character to your mobile site. You can find any image online and copy + paste the URL of the image into this box


Step 5 - Brief Site Summary
This is your opportunity to tell mobile visitors more about your organization!





Click Update when you're done!