The Bulk Action feature allows you to select multiple participants at once and move or message them.
Step 1
Navigate to the program or sub-program dashboard

Go to People and select Players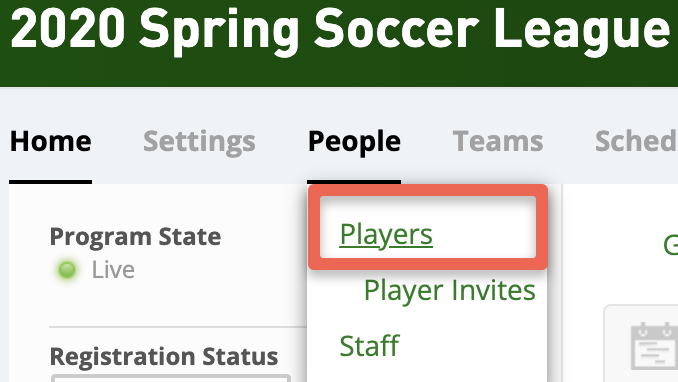 Step 2
Select the participants being moved by checking the box next to their name (select all by checking the box next to Bulk Action)
ClickBulk Action and then select Move Selected Players

Step 3
Choose the target program, the role for the participants in the new program, and whether or not to notify these site members.

You can also choose to adjust invoices if the programs have different prices, and choose to move the waiver(s) if the target programs share the same waiver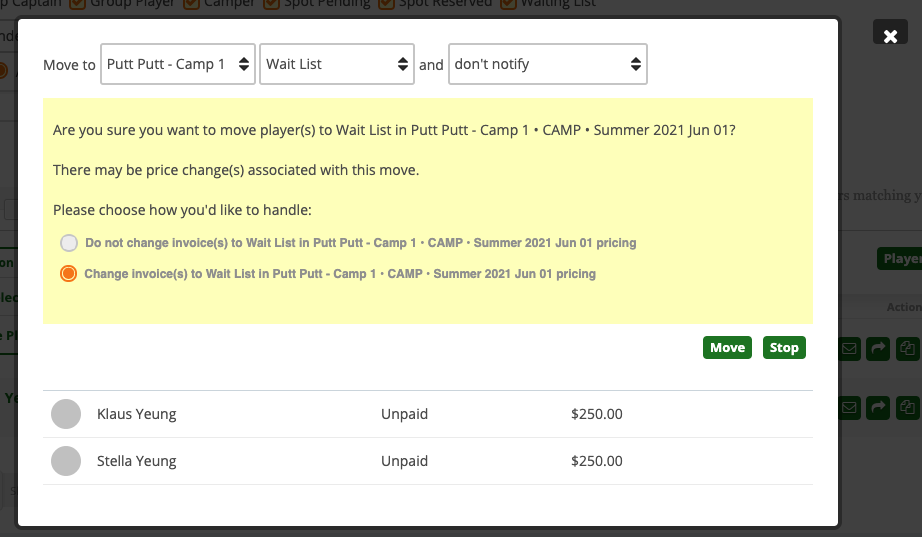 ⚠️

A Bulk Move is only possible for participants; it is not possible to bulk move teams or groups.