The items on your LeagueApps hosted website's main navigation bar can be customized and ordered. Keeping your menu organized and clear will ensure the most important sections are easily accessible to your members. If have purchased a custom Wordpress website from LeagueApps or are using your own website provider, you may not need to adjust these settings.
Locating menu items
Default and Custom menu items comprise the LeagueApps site menu. Though default menu items cannot be deleted, they can be disabled.
To find your menu items, go to Content and click Menu Items.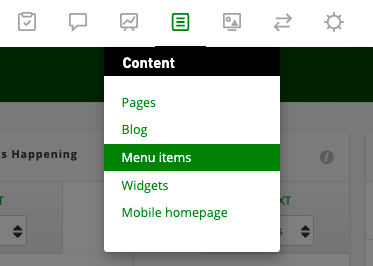 Changing Menu Item Order
Change the order of the menu items by changing the values in the Order column.
The numbers correspond to the left-to-right order in which they will appear on your site, 1 being the left-most menu item.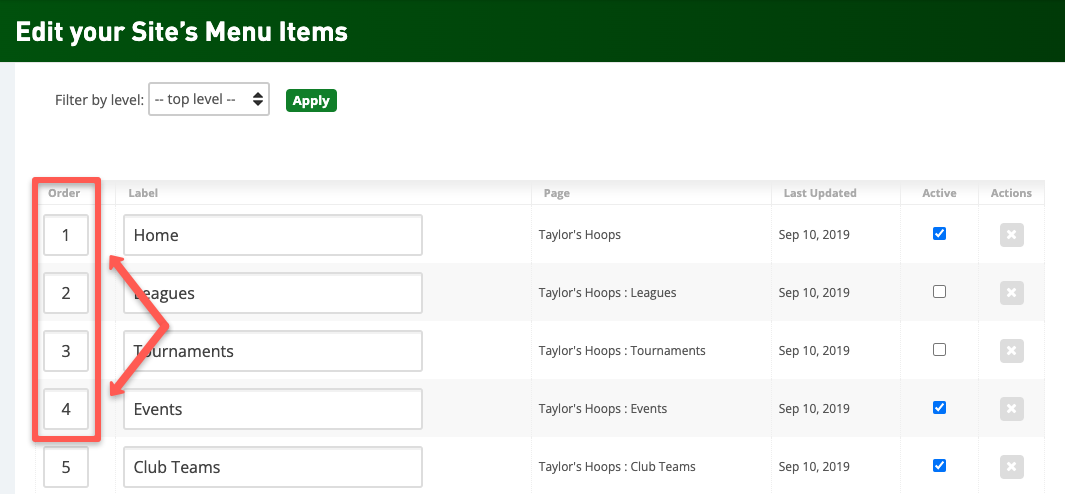 Once you have the number set, click Update at the bottom.
To view your changes, click the Screen icon in the top, left hand corner of your management console.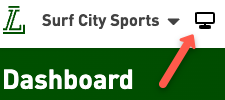 Labels
Change the text menu items display to your visitors by typing in the Label column.
⚠️

Changing the text of the default menu items is not advisable. These correspond to default pages and in most cases should not be edited.
Once finished, click the Update button at the bottom.
Enabling and disabling menu items
Change which menu items are displayed by checking or unchecking the boxes under the Active column.
To delete a menu item altogether, click on the X to the far right of the item.
⚠️

Default menu items can not be deleted.
Once finished, click the Update button at the bottom.

Sub-Menu Items
To make the above changes to your sub-menu items (menu items that drop down from a top level item), change the Filter by level drop down menu to a a top-level item.

Once finished, click the Update button at the bottom.