If your organization utilizes a Branded App or the LeagueApps Play app for your participants, then they'll be able to benefit from receiving push notifications on their phone. This article outlines how to enable push notifications and which actions trigger push notifications.
Enabling Push Notifications
After downloading an app, each user will be prompted to allow push notifications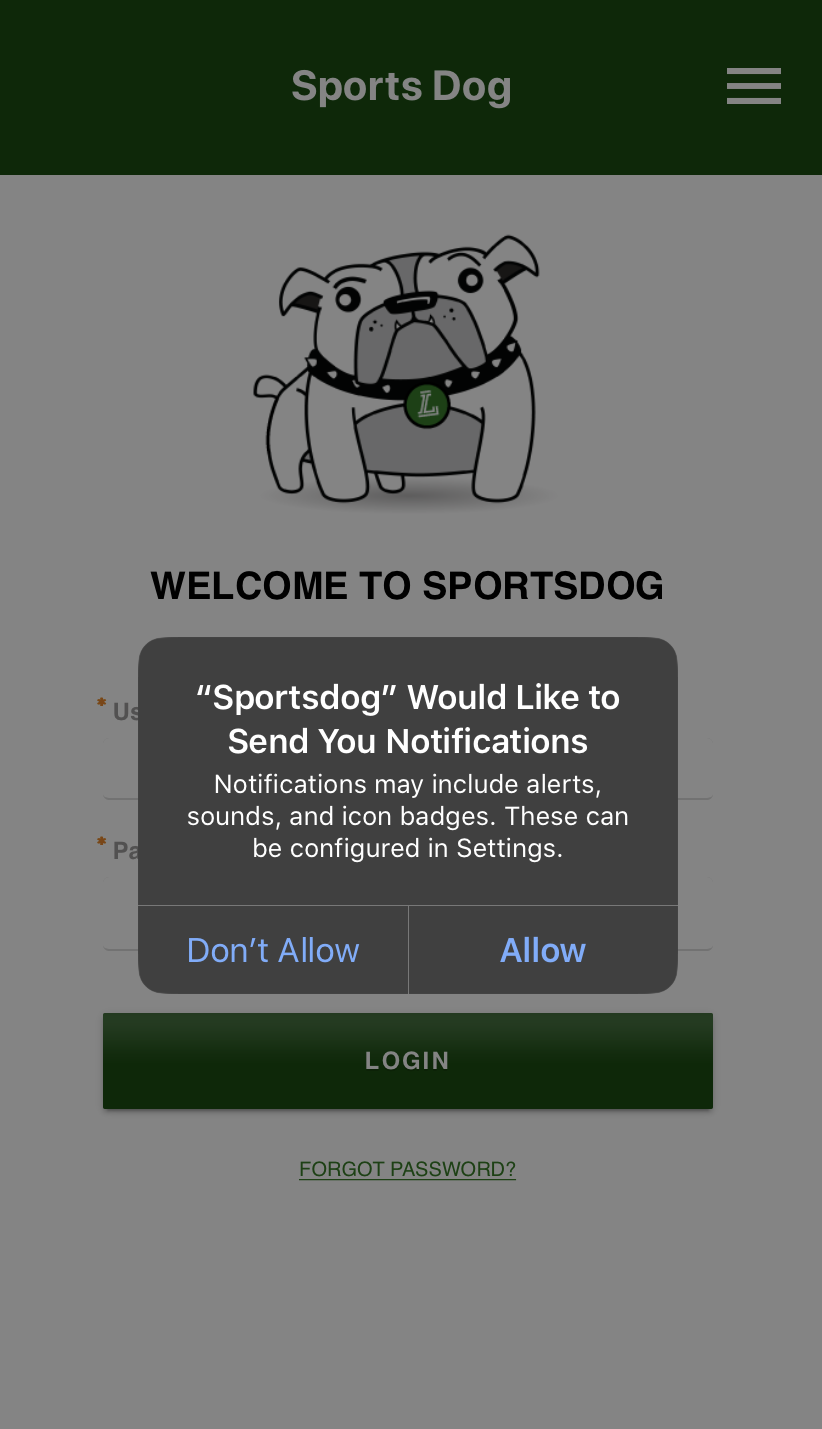 If a user accidentally selects don't allow from this prompt, they're still able to enable push notifications from their phone settings. Here's how to enable on iPhone and Android.
Actions triggering push notifications
The following LeagueApps actions result in a push notification being sent:
1. Chat Message from Mobile Apps:
A push notification will send if a chat message is received from your upgraded branded app or the LeagueApps Play app

Important: Recipients must have also downloaded the upgraded branded app or LeagueApps Play in order to see the chat messages sent to them.




2. Game Reminder:
3. Game Change:
A push notification will send if the 'Notify participants of change' check box in the game change window is selected


An admin can trigger a push notification if the game is changed in the management console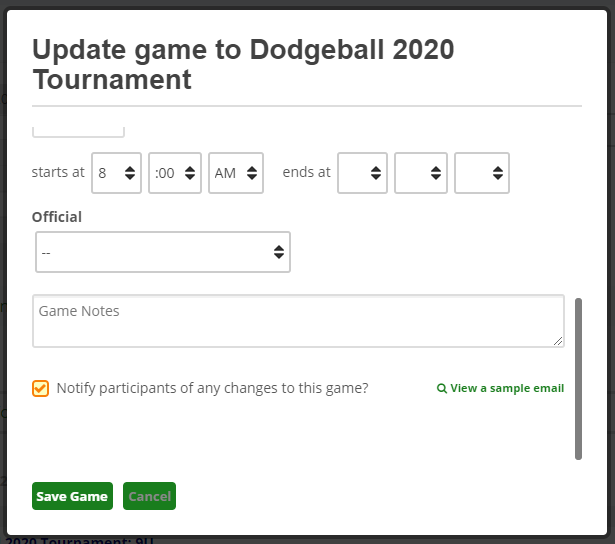 4. Event Reminder:
A push notification will send if Game/Event reminder program preference is on
5. Event Change:
A push notification will send if the 'Notify participants of change' check box in the event change window is selected
An admin can trigger a push notification if the event is changed in the management console
A coach can trigger a push notification if the event is changed from the Branded App, from desktop or from mobile web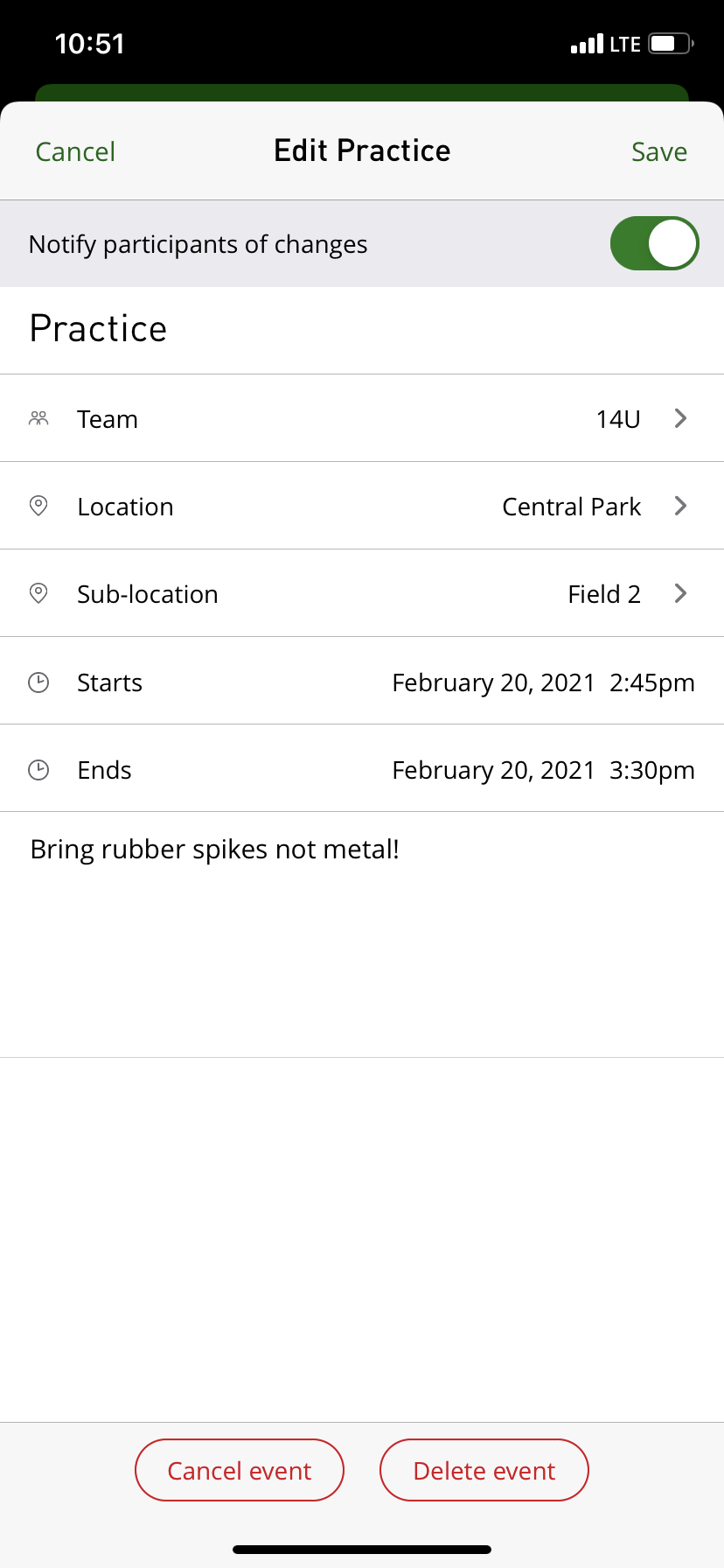 6. Event Cancellation:
A push notification will send if the 'Notify participants of changes' check box in the event change window is selected
An admin can trigger a push notification if the event is cancelled in the management console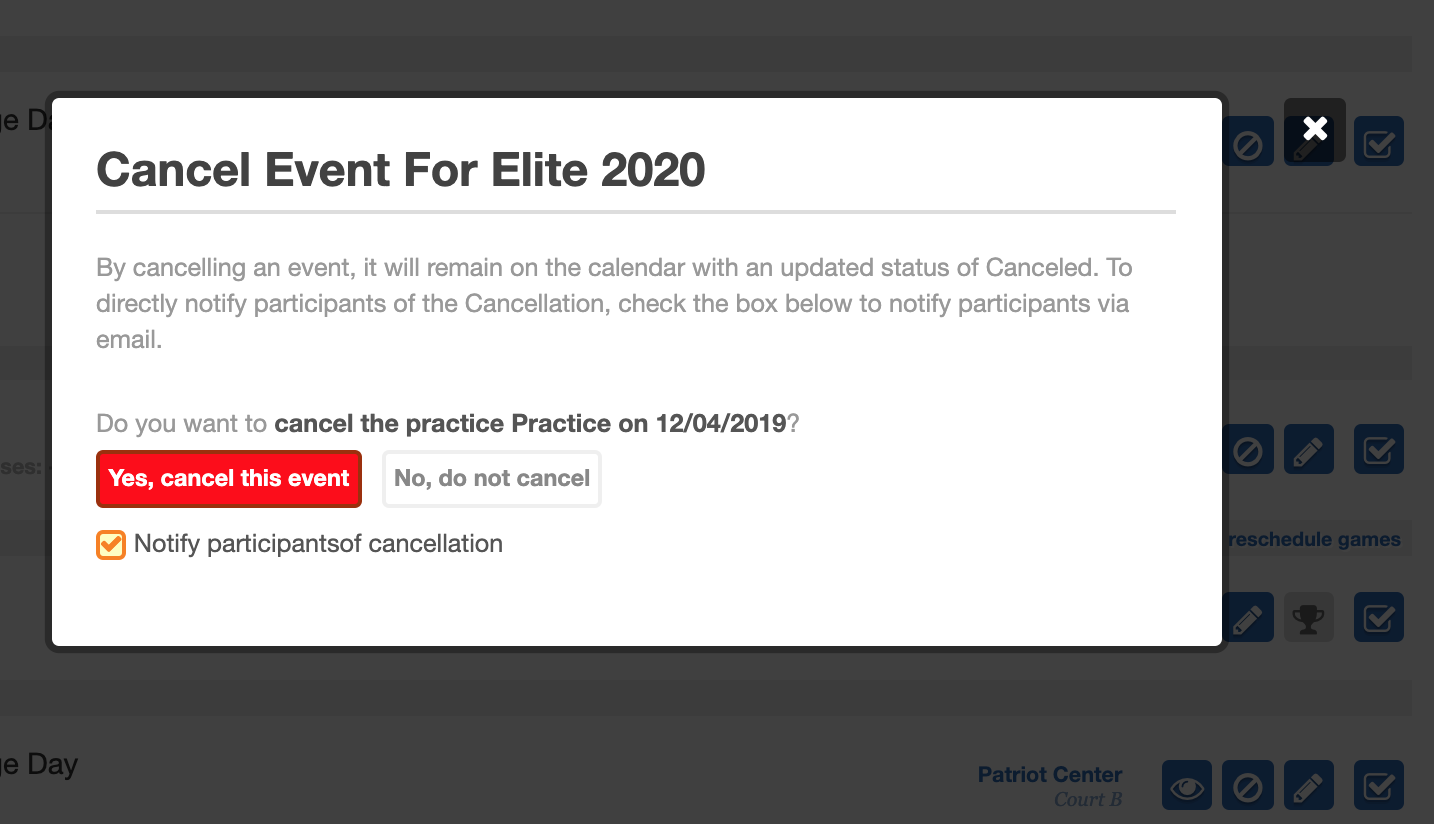 A coach can trigger a push notification if the event is changed from the mobile apps, from desktop or from mobile web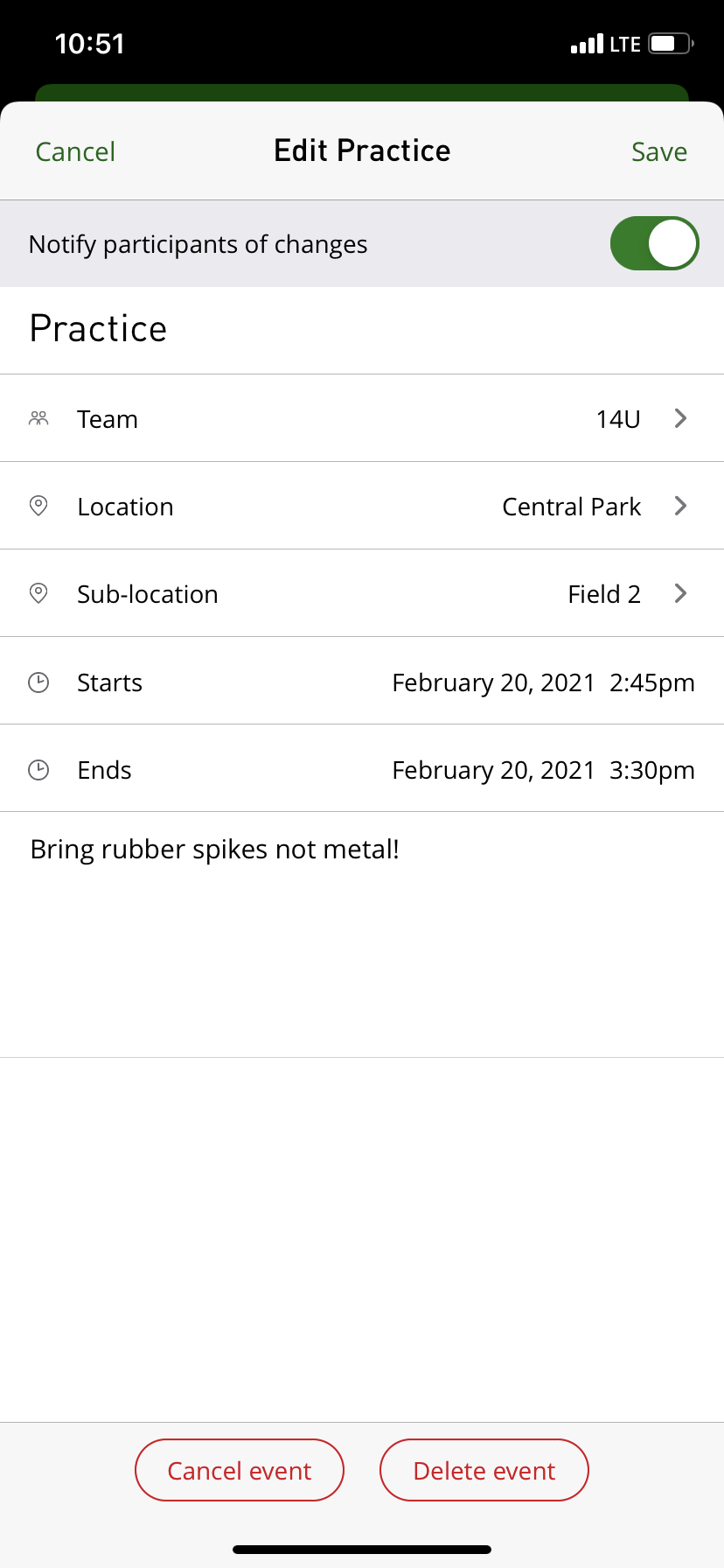 Cancel is currently an event only feature (not available for games)