Email Settings allow you to add text and/or custom HTML to the Header (beginning of an email), Footer (end of an email), and to the content of New Member Emails. Using these advanced settings is a great way to add a custom flare and personality to your messages.
Use the following steps to find and use your site's Email Settings.
Step 1
Go to Settings and click on Email Settings.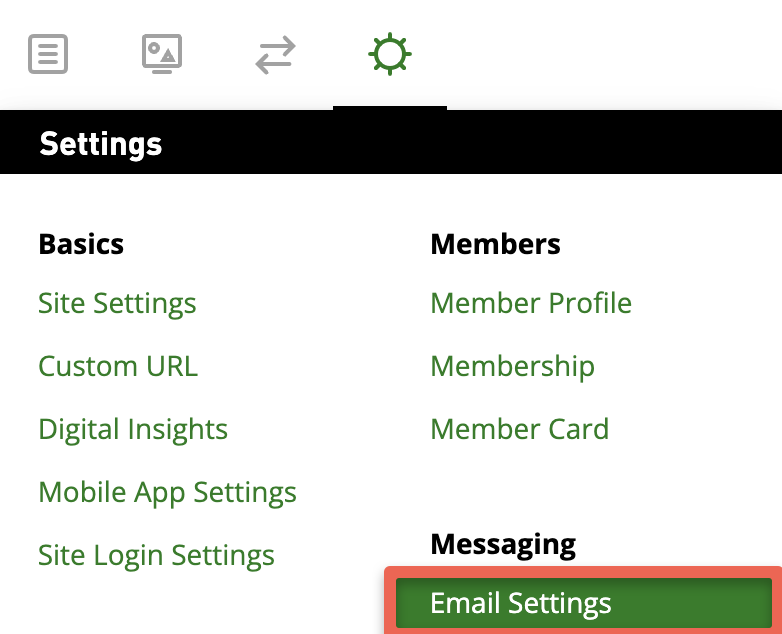 Step 2
Default From Name: This is the Sender Name used for all automated emails sent to your members. The Sender Email for automated messages is mailer@leagueapps.com.
⚠️

When you send an email as a logged-in Admin, the Sender Name & Sender Email Address will be the Admin's Name and Email who sent the email.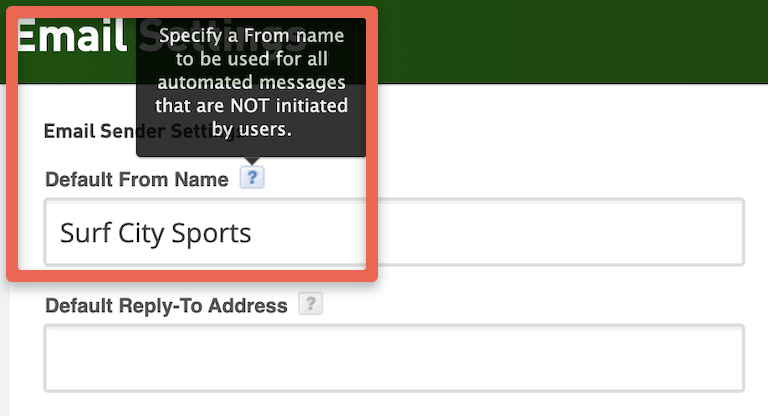 Default Reply-to Address: This is the email address that will receive replies from your members for automated emails.
⚠️

When you send an email as a logged-in Admin, a Reply will go to the Admin who sent the email, not to the email address in this setting.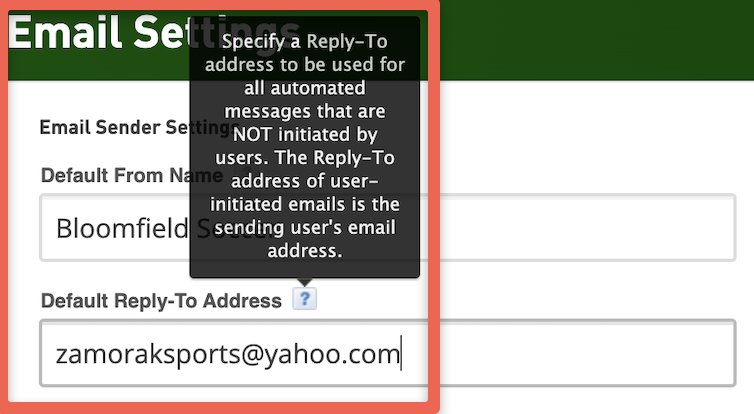 Step 3
Type in your content and use the tools at the top of the content box to customize your email's header and footer content.
Step 4
You're also able to create your New Member Welcome Email message here along with your Custom Simple Signup Message.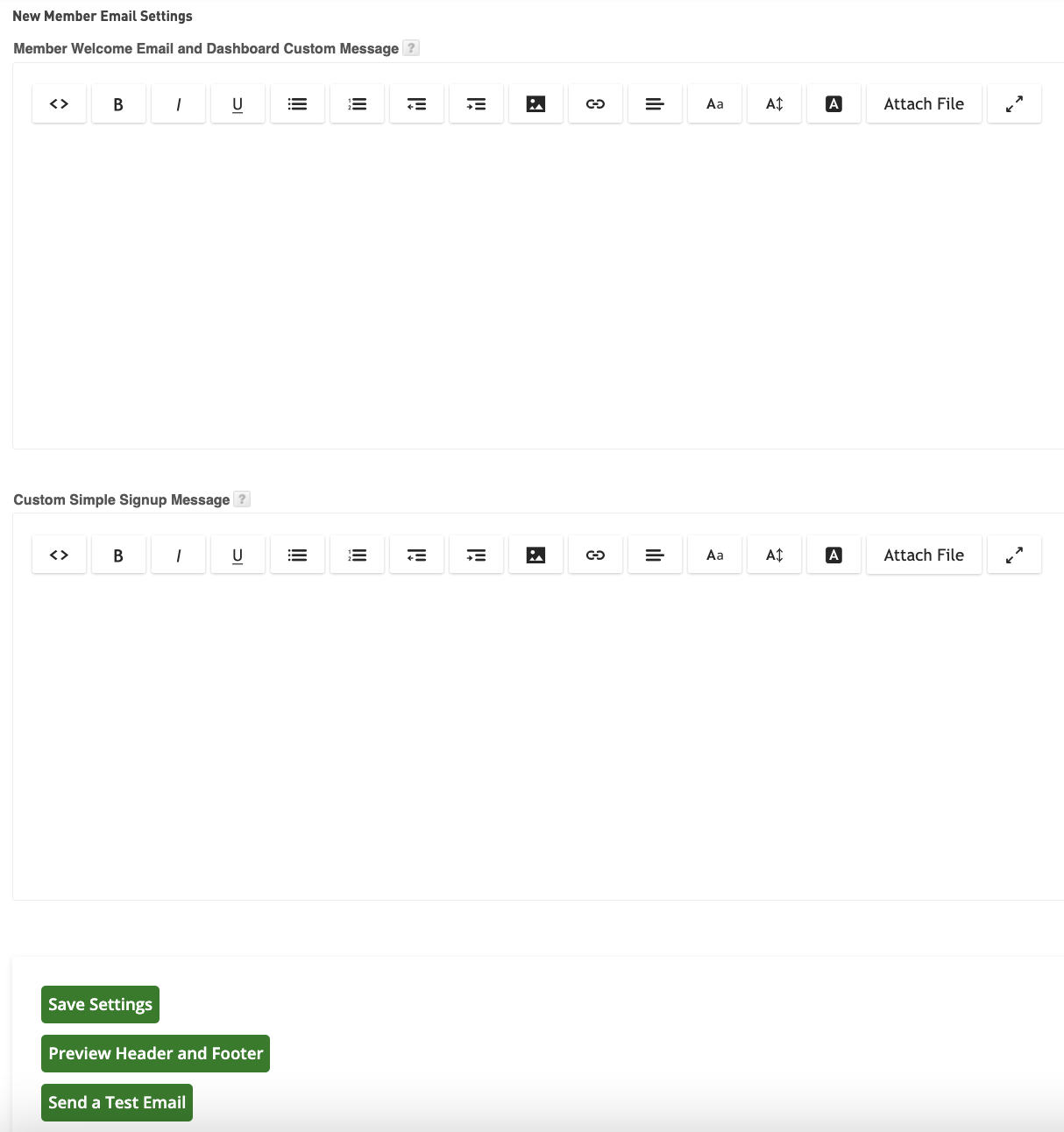 Once you're satisfied with your creation, click Save Settings to save your header and footer and start sending emails!
⚠️

You can elect to remove custom header and footer content from emails that are sent by coaches or players using the setting on this page.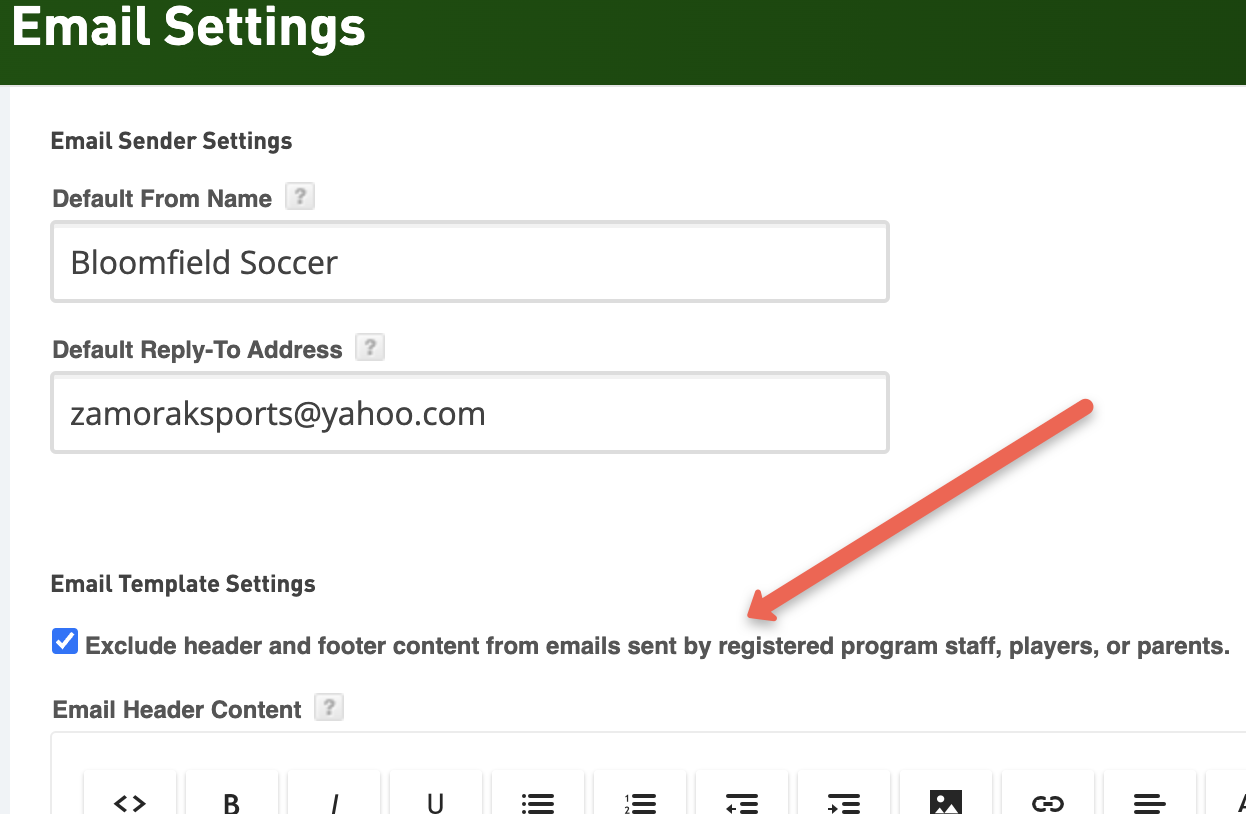 Step 5
Now that you have successfully created headers and footers, you may want to also make some custom email templates for those emails that you frequently find yourself sending out. For information on how to set those up, check out our help article here.