Registration form fields are used to collect data that can change from season to season or from year to year. For example, you may need to ask your players their height, skill level, or jersey number for each individual program they register for.
Registration form fields differ from member profile fields, which are collected once when a new user creates a site membership and are not asked for again. Member profile fields can be address, phone number, and email. Registration form fields allow you to ask a different set of questions in each of your programs.

Default Registration Form Fields
Program-Level Form Fields
Creating a Form Field
Managing Form Fields
Advanced Form Field Settings

Default Registration Form Fields
Adding form fields to your default registration settings will include those form fields in ALL NEW programs you create moving forward. However, if you already have existing programs, adding a new form field to your default registration settings will not add that form field to your existing programs.

Head to Settings > Registration Settings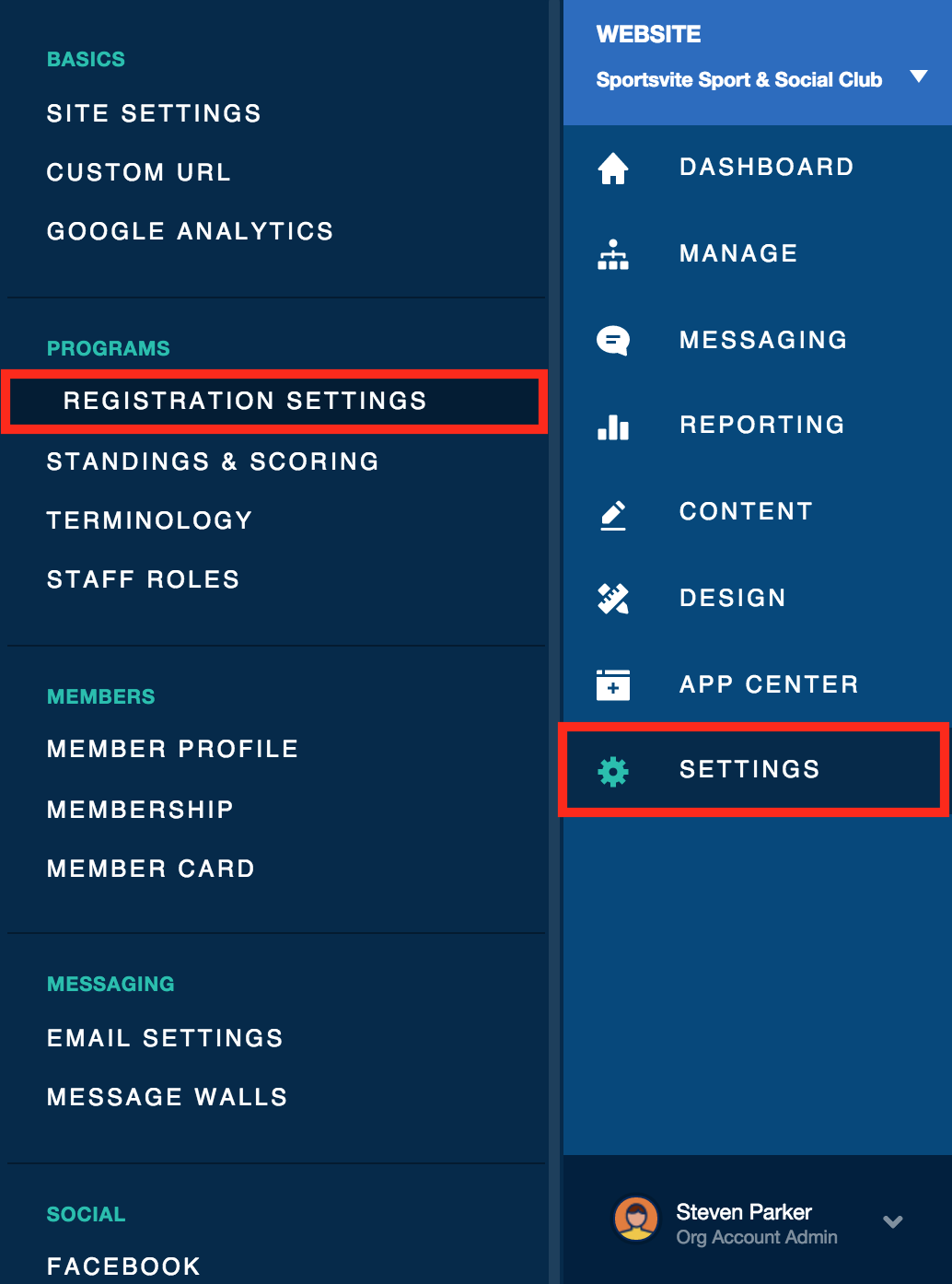 From here, select "Form Fields" at the top of the page




Program-Level Form Fields
Registration Form Fields can be created, edited and saved on a program-to-program basis, through the settings menu of each program.

Head to Manage > find the program you want to add a form field to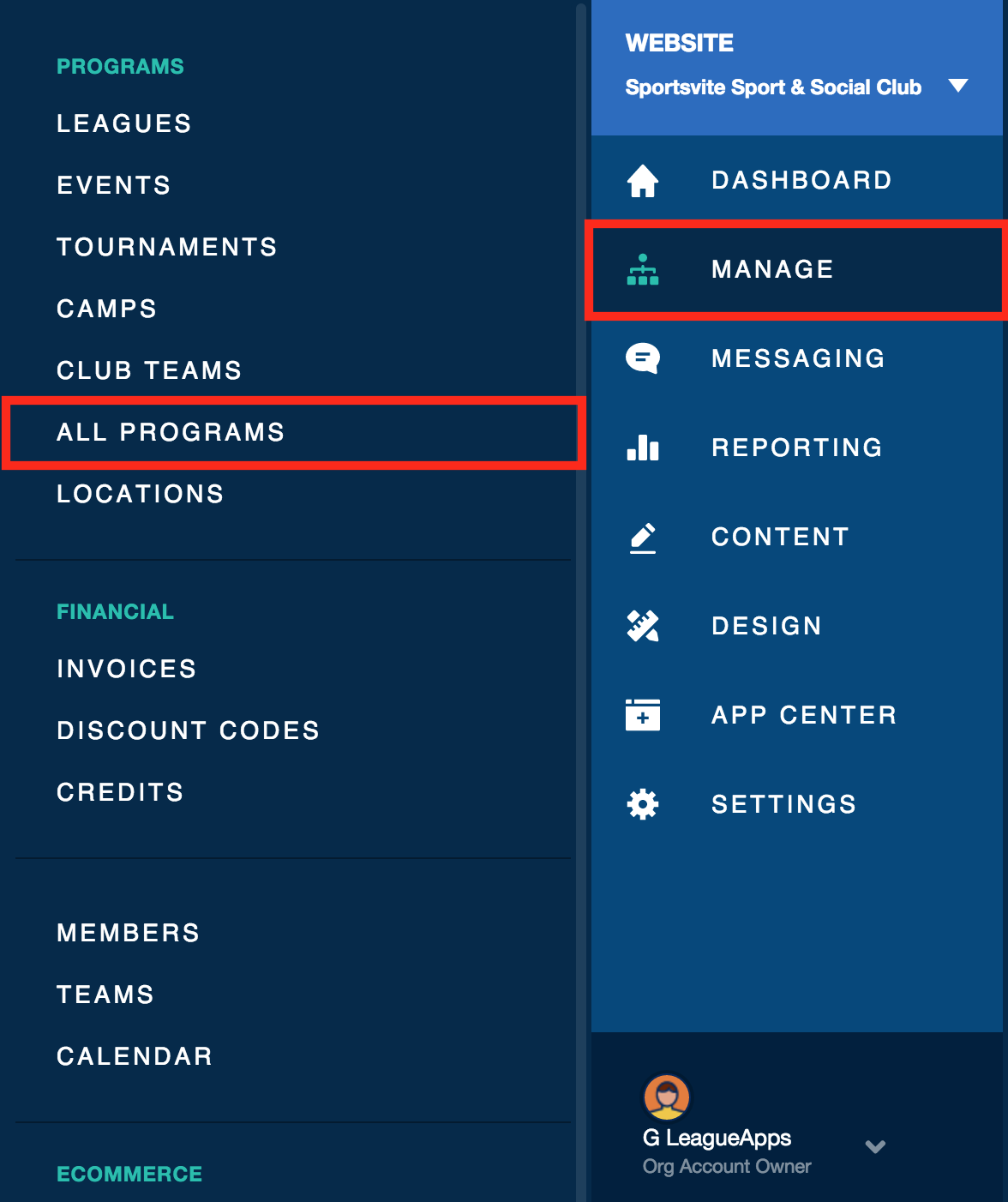 Next, click the title of the program > Settings > Form Fields.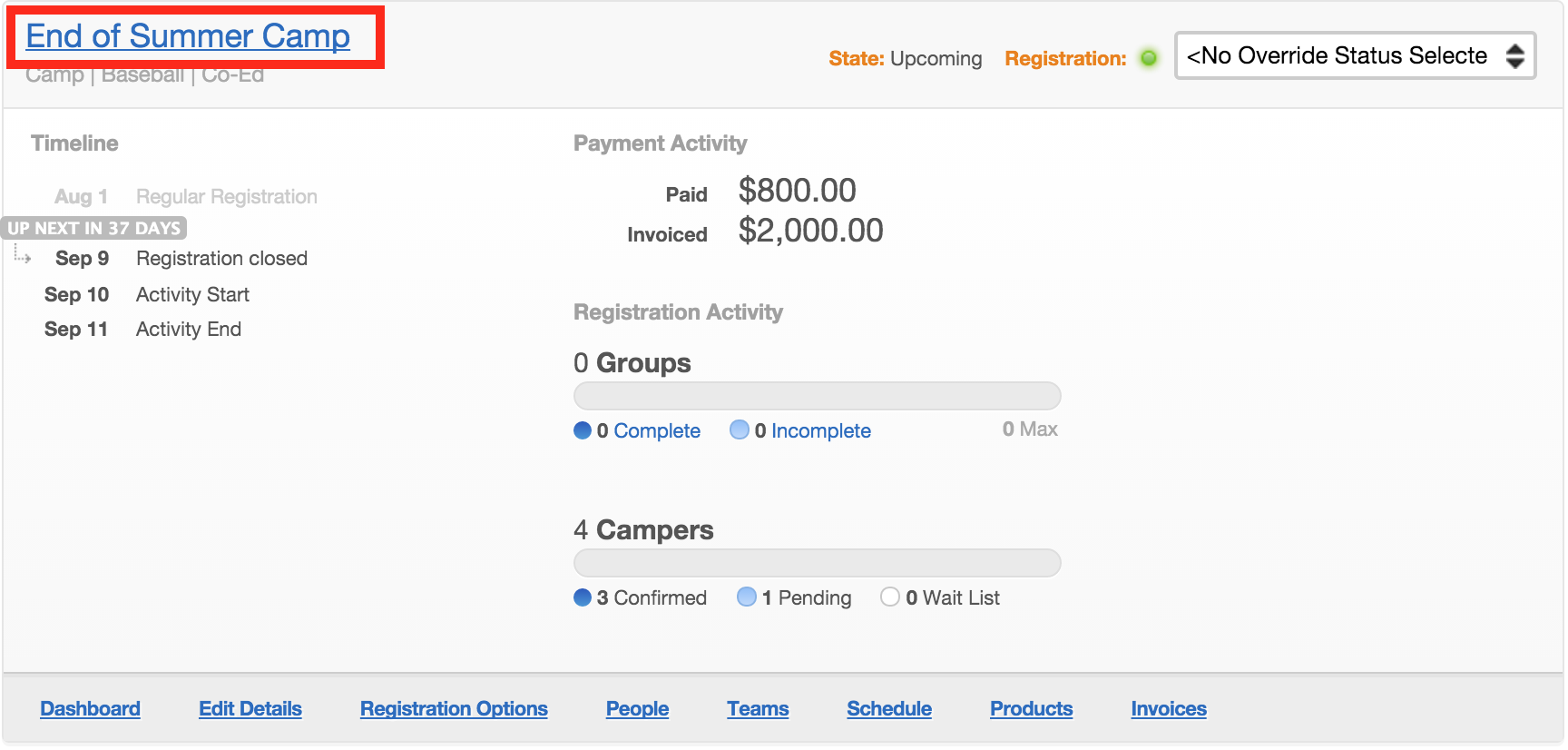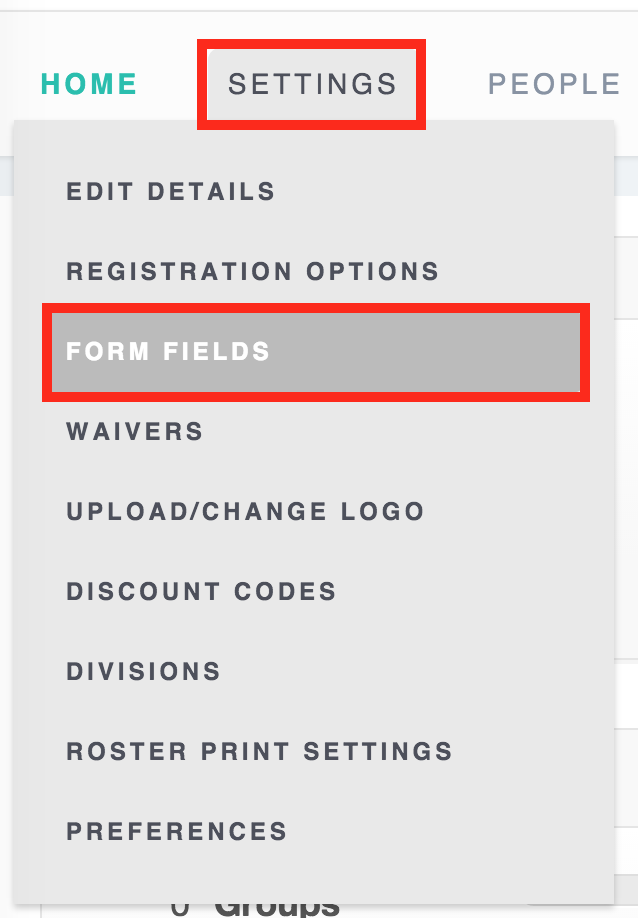 Creating a Form Field
Selecting "+ Add a Form Field" will prompt you to fill out four items: Field Name, Type, Priority, and Apply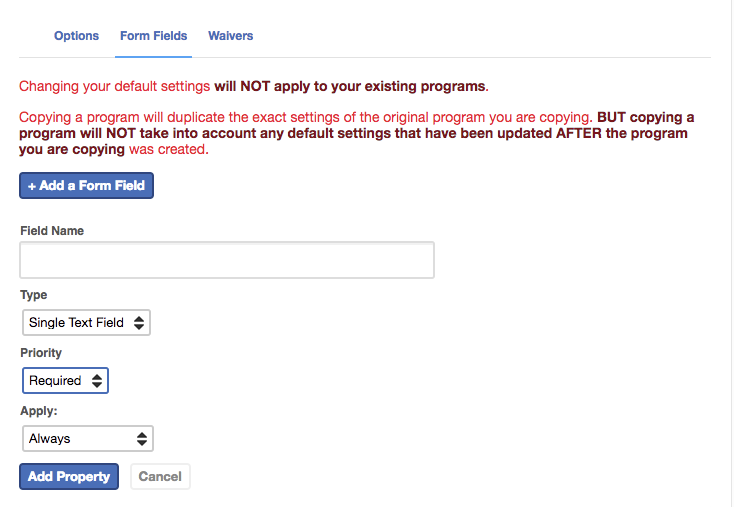 Field Name: this is the title of the field or the question you want to ask

Type: there are multiple types of Form Fields that you can create:
Single Text: useful for custom short answers (ex: Current School)

Paragraph Text:

useful for custom mid-long answers (ex: Medical Conditions, Comments/questions)

Numeric: u

se for a numeric answer (ex: Preferred Jersey Number)

Dropdown:

use for predefined answers (ex: Jersey Size.) If you select drop down, click 'add property' and then enter each pre-defined answer.

​A dropdown form field will display two boxes: response and value.

A predetermined response is required, while a value is optional. If a value is provided, the value will show on a report, instead of the response.

Multiple Checkboxes: great for collecting multiple selections for one question

​Creating a multiple checkbox form field will provide options for response and value (see dropdown form field above)

File Upload:

great for collecting a document or picture (ex: Headshot)
Priority: set the form field to 'Required' or 'Optional'.
Apply: choose for the form field to apply 'Always', 'Only for Children' or 'Only for Adults/Parents.'


Managing Form Fields
After creating a form field, you can always go back and edit the form field, decide who answers the question, or rearrange the order of your questions



Registration Types: you can select who this form field will target specifically. For example, you may have some form fields you want to be answered by someone signing up as a Program Staff, but not answered by someone signing up as a player.
Field Settings: you can require a form field to be answered for each player on a roster before the the roster is submitted, AND you can set a form field to be Managed by Staff (an item answered by a staff member only, such as a coach)
Order: switch the order of a field by changing its number in the order column.
: click the pencil icon under the Actions column to change the label of a field. You can also change the field from Required/Optional.
: as an Org Account Owner or Org Account Admin, you can lock a Custom Form Field, to prevent other Admins from deleting or editing the field. Simply click the Lock icon in the Action column to the Locked or Unlocked state.
Update: click update when finished making any changes.

Advanced Form Field Settings
Org Account Owner or Admin can enable a Site Setting (Settings > Site Settings) that enforces Admins to fill in all Required fields when completing a Registration through the Admin Console. If this Site Setting is not turned on, Admins have the ability to skip Required Custom Fields.



Learn more
Member Profiles
Customizing Your Privacy Settings
How to Customize and Print Your Rosters
Team Properties - Form Field Reporting



If you have any further questions, feel free to use our help lines:
-

Email: support@leagueapps.com


-

Live Chat (if available)

Play Forever!