LeagueApps has a list of automated emails that are sent to members of your LeagueApps site. These emails are sent automatically from your LeagueApps account in various situations.
You can customize the default email settings that are sent out in these automated emails. Customize your from-name, reply-to address, and email header & footer by going to Settings > Email Settings in your admin console. Read our help article on Customizing Email Settings for more information.
Below are email templates for the main automated emails on LeagueApps:
Note: Responses to automated emails are sent to the Default Reply-to Email, which is designated in Emails Settings.
New Account Created

Registration Confirmation
Payment Made (User Email):

Payment Made (Admin Email):

Payment Skipped (User Email):

Payment Skipped (Admin Email):

Registration Abandoned (User Email):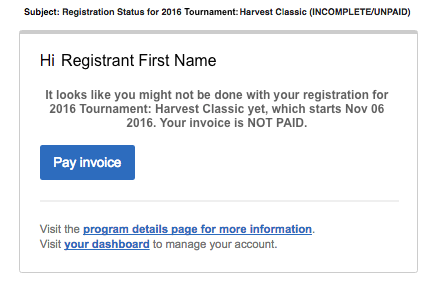 Registration Abandoned (Admin Email):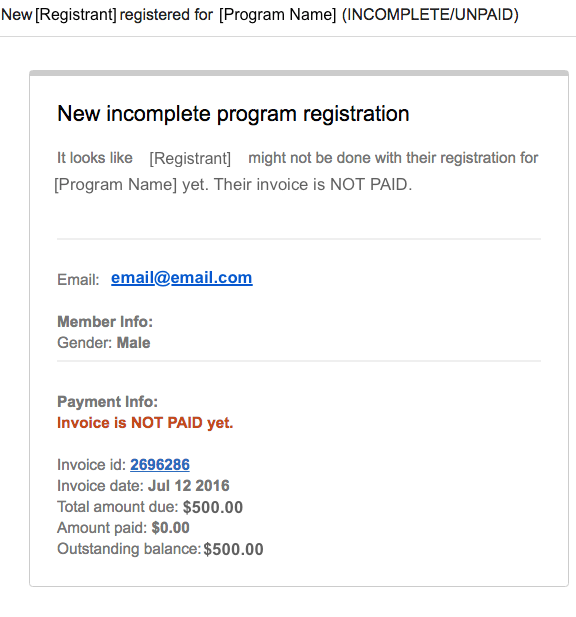 Invoice Receipt
Standard Invoice: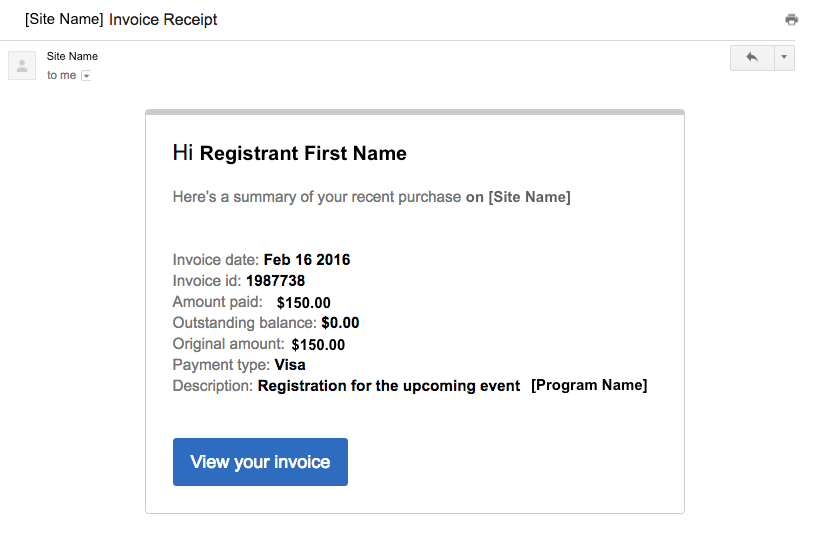 Payment Plan Invoice:

Payment Plan - Auto Billed Invoice:




Payment Reminder
Standard Invoice Payment Reminder:

Payment Plan Invoice Payment Reminder:

Game Reminder

Game Change Notification

Team Player Invite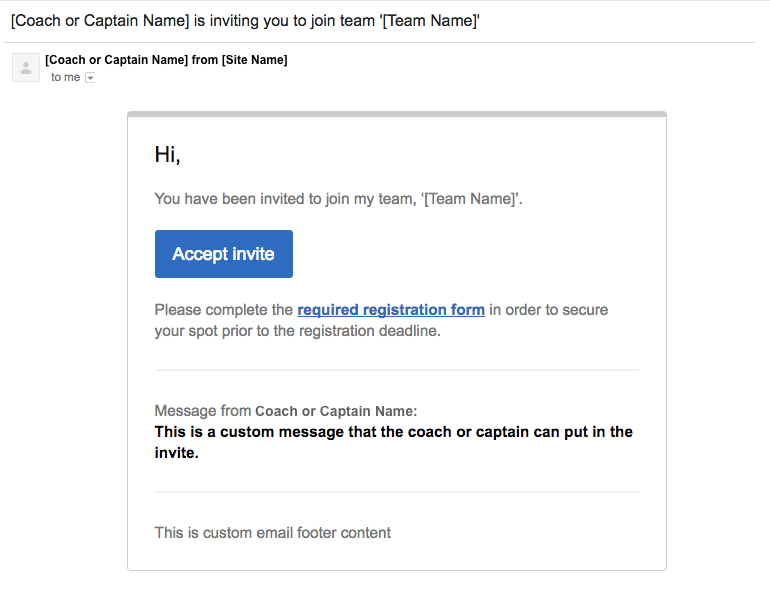 Auto-Bill Success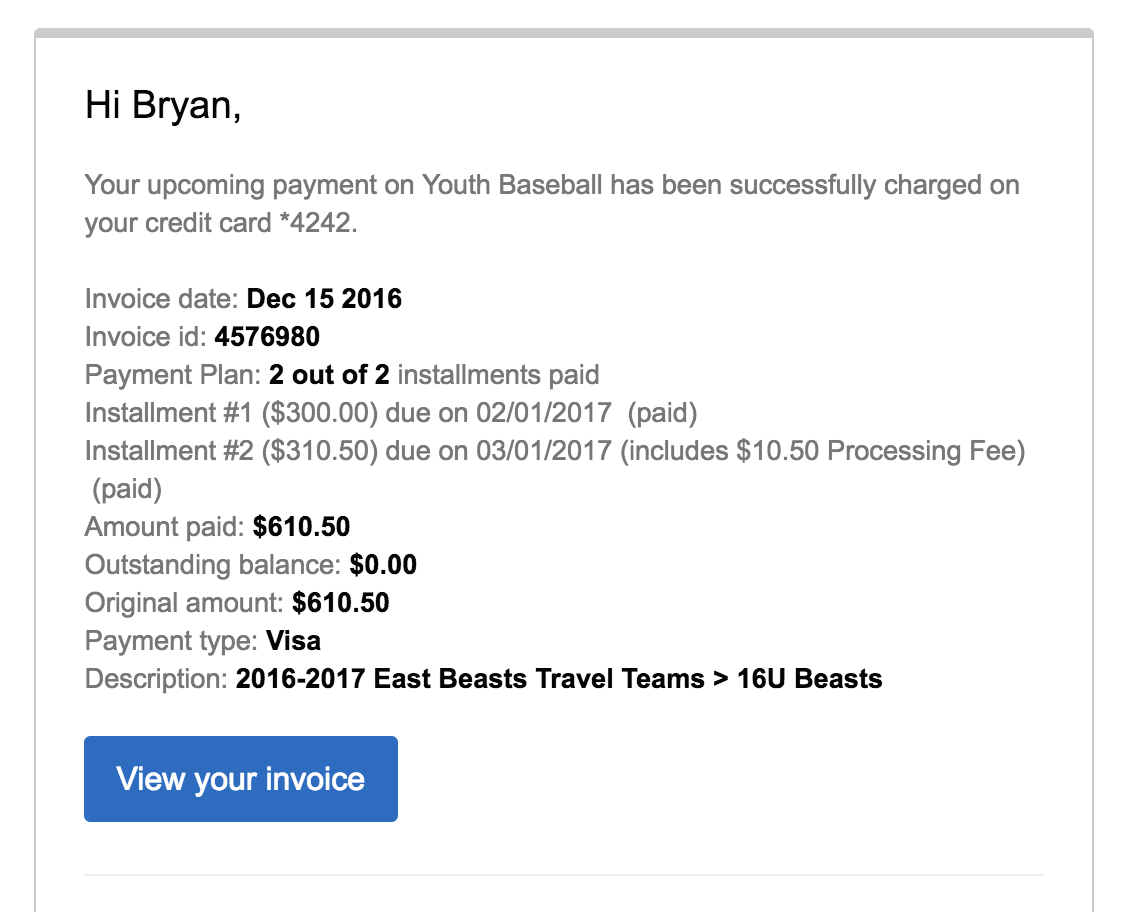 Auto-Bill Fail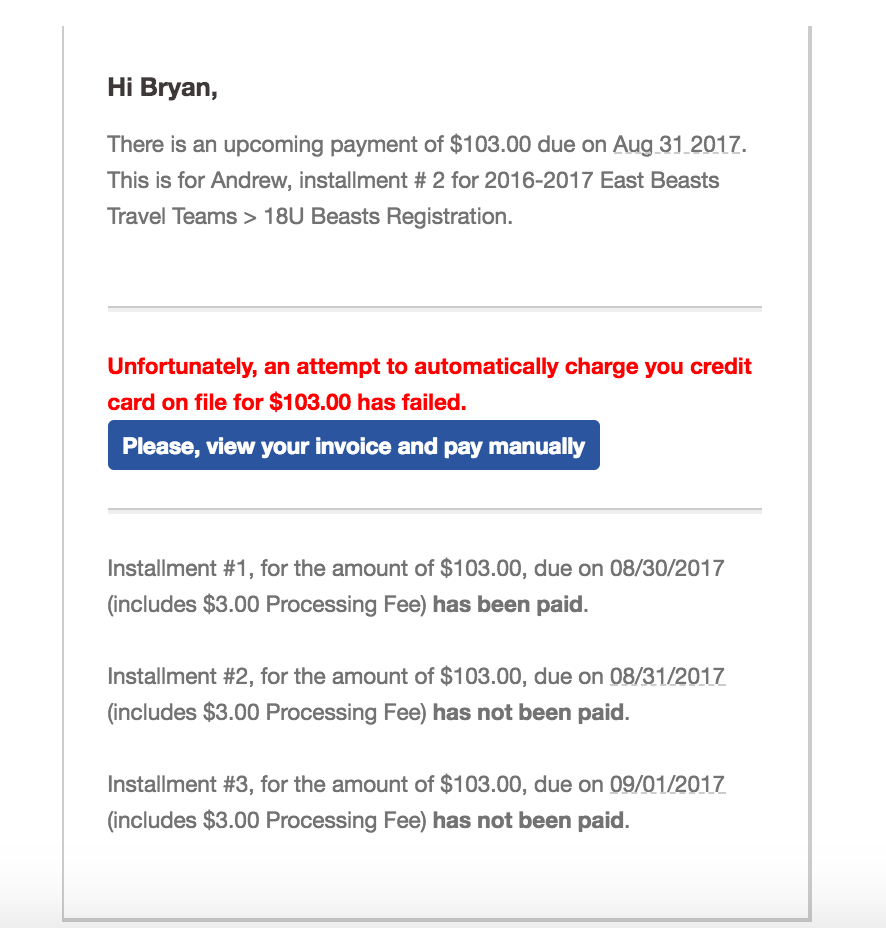 Auto-Bill Reminder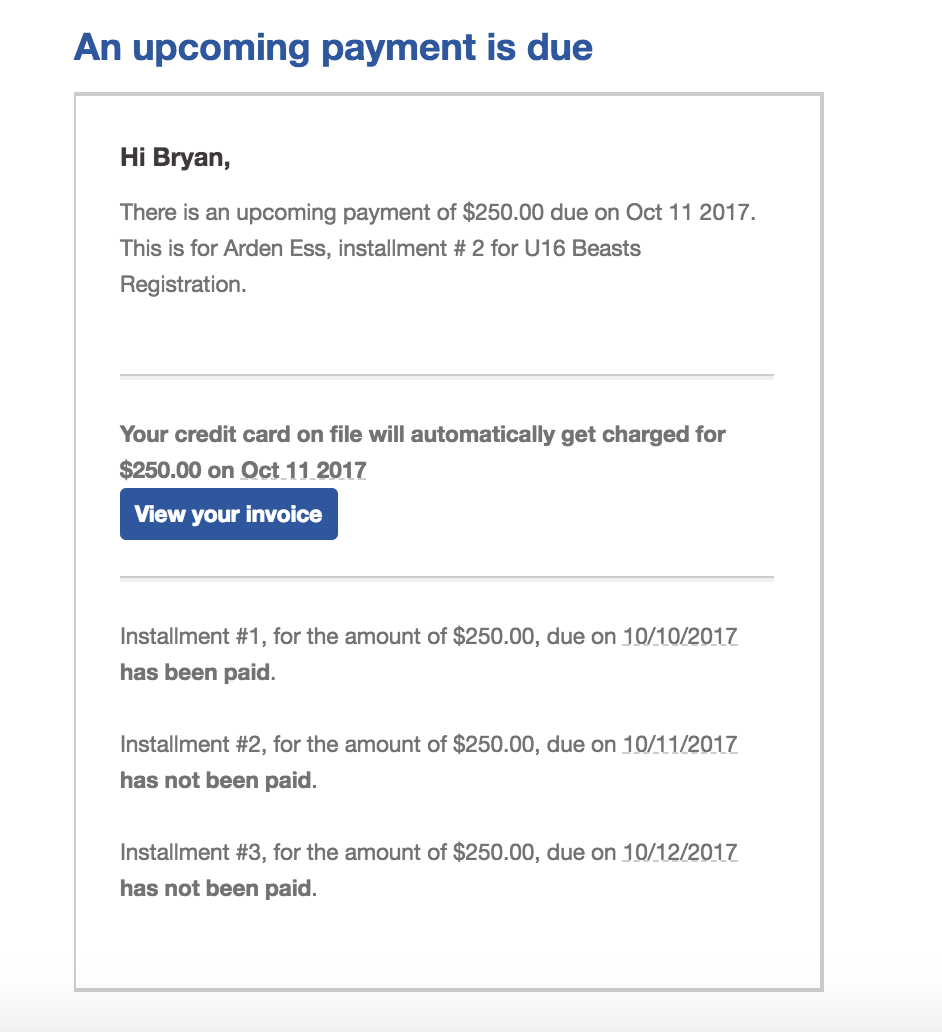 Site Credit Applied to Invoice