Member Invoices can be sent at anytime to a site member. They are NOT associated with a program or registration. A Member Invoice is a single payment request to a site member/user that can be paid through the user dashboard in the same fashion a standard invoice is paid.

For information on standard invoices, check out our Invoices help article.
Create a Member Invoice
A member invoice is generated from a member details page.
Locate a site member
1. From the sidebar, go to Manage > Members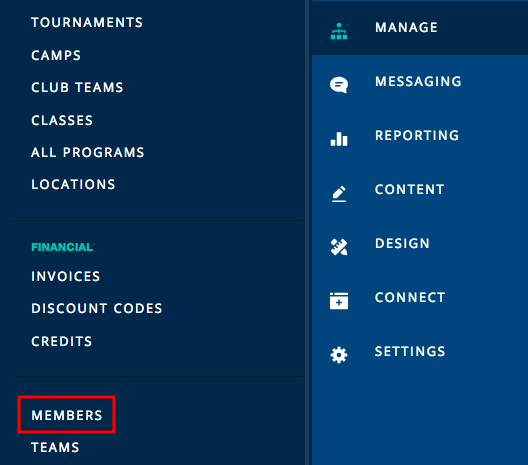 2. Use the filters to search for the member you would like to invoice
3. Click the site member's name to access their member details page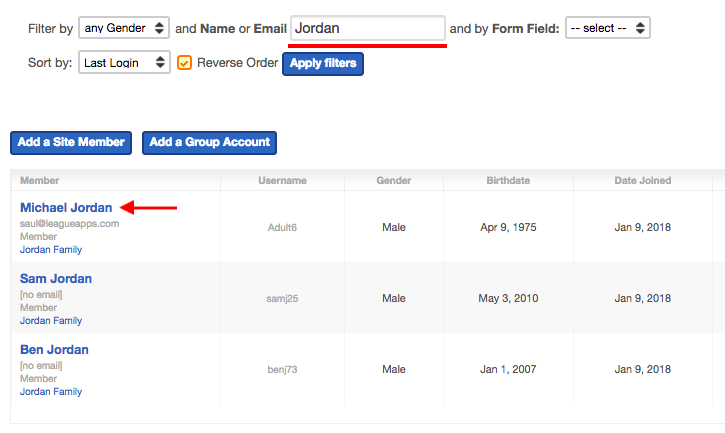 Issue a Member Invoice
1. Click New Invoice on the lefthand side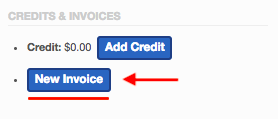 2. Enter the amount to be invoiced
3. Add a note for the invoice
4. You have the option to add a processing fee and/or send a notification email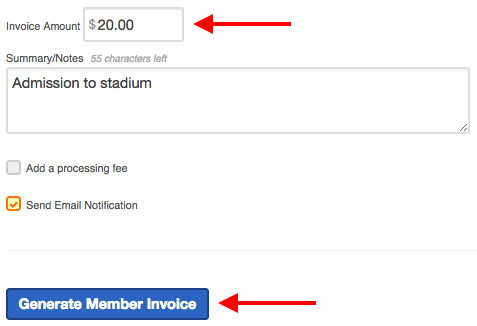 Sample notification email
If you elected to send an email notification, the site member will receive an email with the invoice amount and instructions for paying the invoice.

Locate a Member Invoice
Member Invoices are NOT listed on a member details page. To locate a member invoice:
1. Go to Manage > Invoices
2. Using the filters, change the Invoice Type from "Program" to "Member"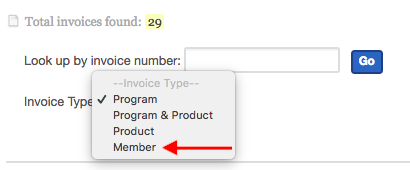 A Member Invoice can be managed using the same tools as a standard invoice.



If you have any further questions, please use our support channels:
- Email: support@leagueapps.com
- Live Chat (if available)

Play Forever!