Invoice management for payment plans is a little different than invoice management for participants who have paid in full.

In fact, within payment plans, you have the ability to edit individual installments. Additionally, the invoice management buttons correspond to different installments depending on which one you click. Let's take a look at all the ways you can manage payment plan invoices!
Other Resources
Add or Edit Installments
In a payment plan invoice, you have the ability to edit individual installment amounts and due dates by clicking on the pencil icon next to each installment. Type in the new amount and the new date and click submit. You also have the option of adding a note.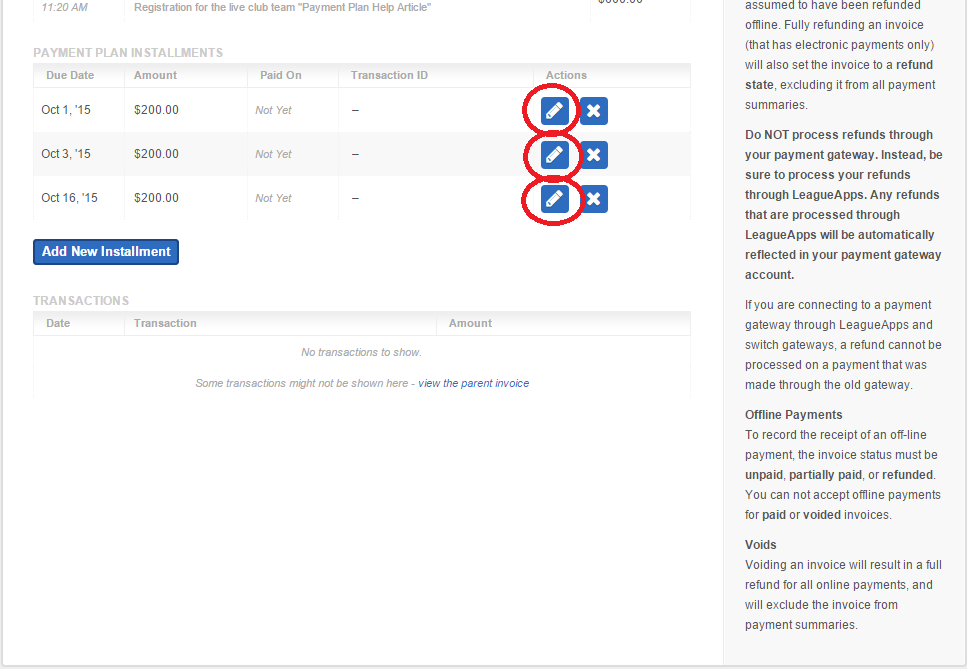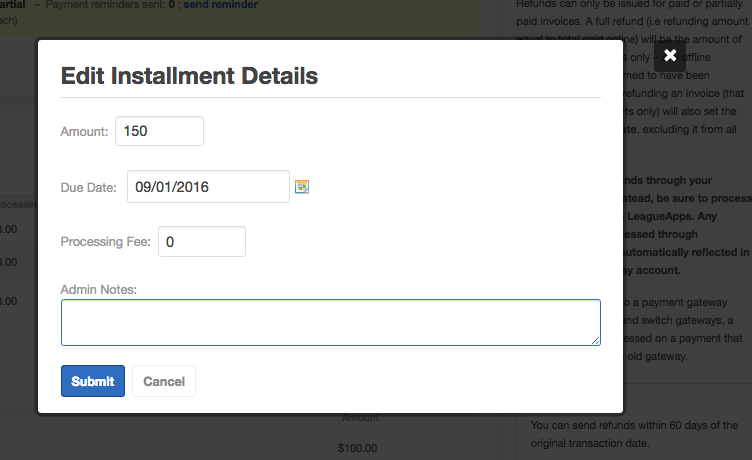 You can also add additional installments if necessary by clicking "add an installment" then type in the amount due and the due date. Click submit when you're done.



Refund Installments
You can refund an installment by clicking the Refund link on the specific installment. Refunding an installment deletes it from the invoice.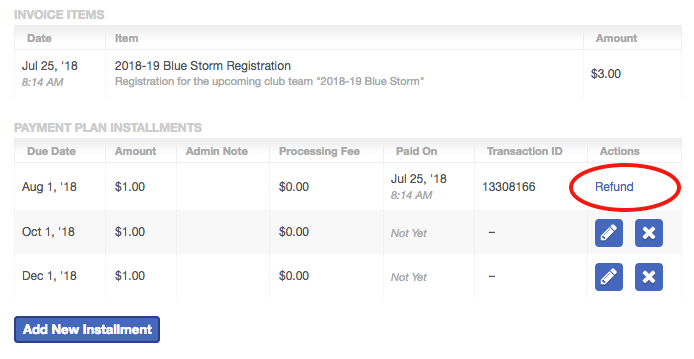 Delete Installments
You can also delete a future installment or a past-due unpaid installment by clicking the "X" in the action items and then clicking "Yes Remove It".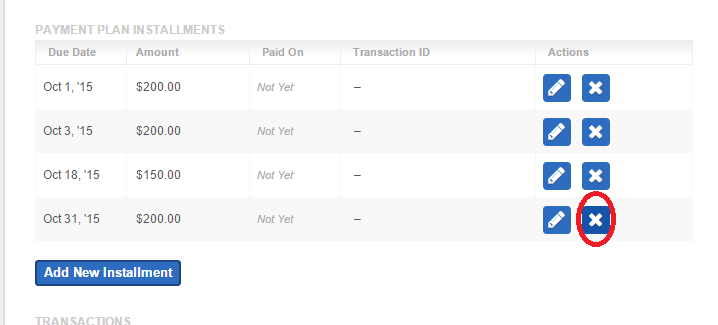 Note: The Change Amount Billed will option will only apply to the last installment on the plan.

Offline Payments
You can add an offline payment of cash and this will apply to the next upcoming installment. You can pay for a past due installment by adding an Offline Installment Payment Date before the installment's due date. The dollar amount must be exact for the payment to be recorded.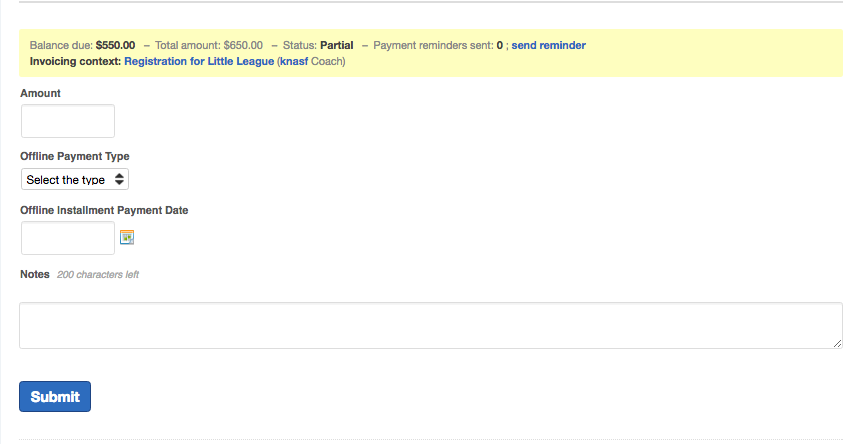 Voiding the invoice still works as it did before. Click "Void Invoice" and the invoice will be no longer valid.


- Email: support@leagueapps.com
- Live Chat (if available)

Play Forever!