Follow these steps to build a group or "Family" account.
Step 1
Build the Group Account
Go to Manage > Members

Click on Add a Group Account
Enter the name for your account, for example: Smith Family

Click "Create"

.

Step 2
Click Add User located in the top right hand corner

Step 3
Choose Supervisor (Parent) > New User > Fill Out Information
*Supervisor(s) must be added into the group account before Child members can be added*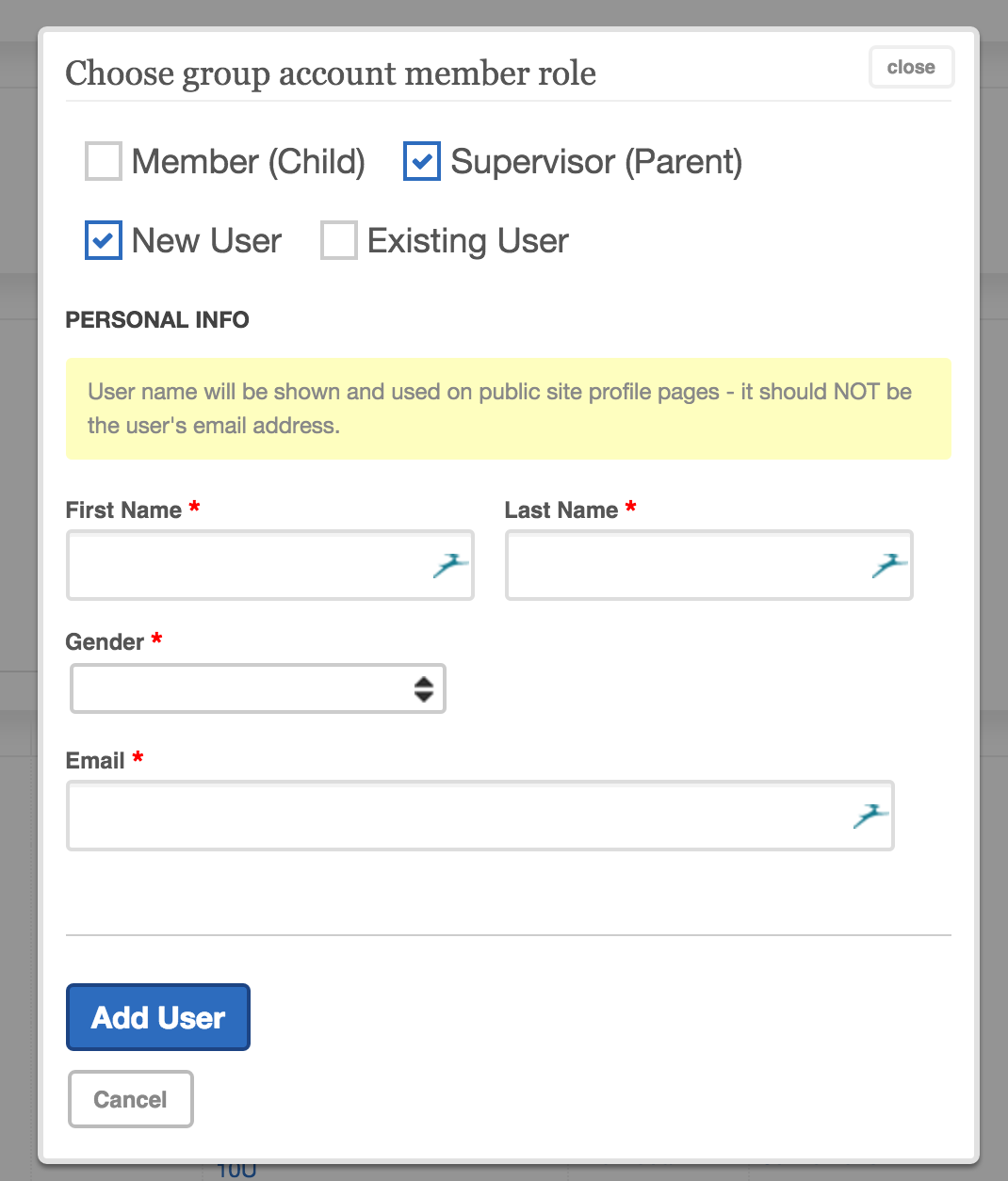 Step 4
Choose Child > New User > Fill Out Information.

Repeat as necessary for all family members.


If you have any further questions, please use our support channels:
- Email: support@leagueapps.com
- Voicemail: 1-888-208-0210
- Live Chat (if available)

Play Forever!