Small Group Registration: Back-End
This article is to provide some help for the admin in the management console of the LeagueApps site to help set up and manage Small Group registration. Click here to learn how to register for a small group as a user.
Step 1
To enable Small Group registration you will want to activate it while you are filling out your Registration Options under Allowed Registration Types.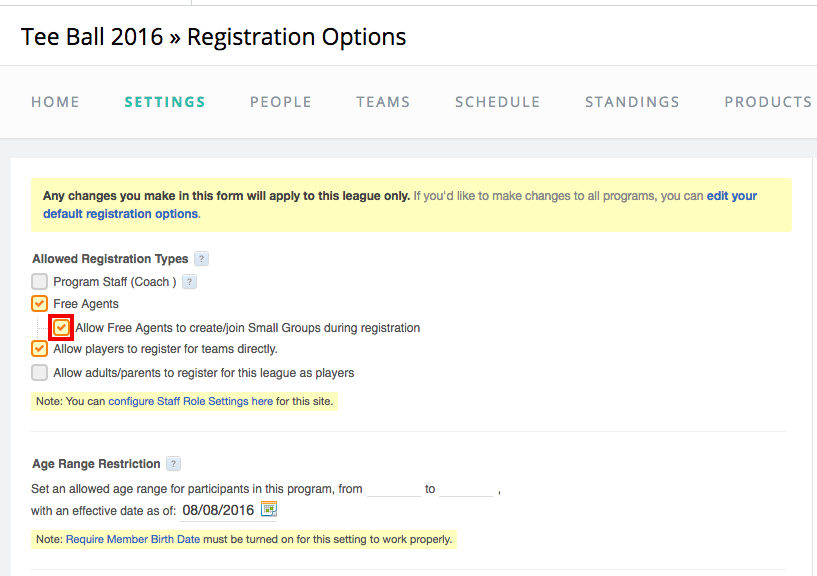 Step 2
Now that this is enabled players can now sign-up through the front end as a Small Group. Once you have players sign up you can find them under the "People" > "Players" tab of the program.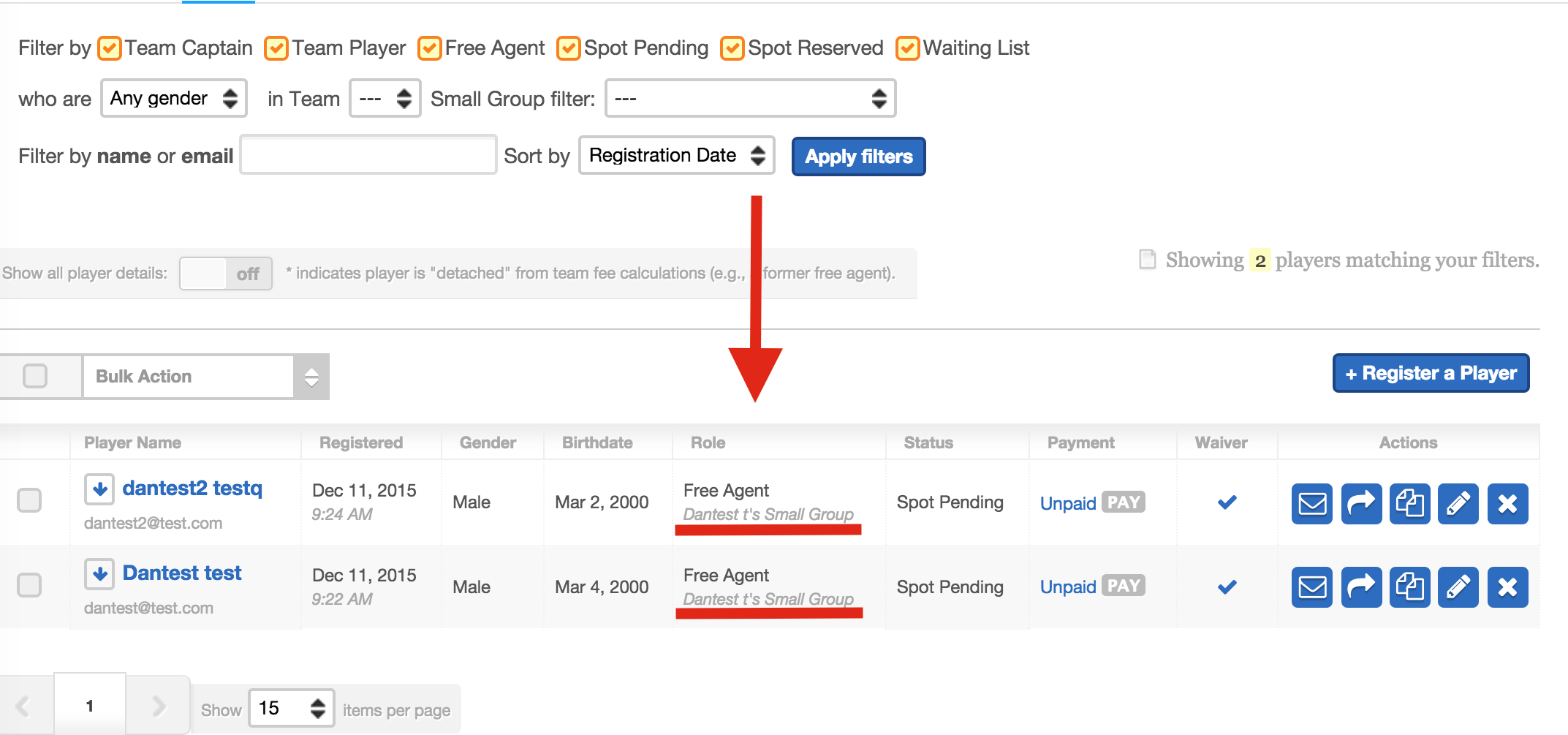 You can also use the "Small Group Filter" to help see each individual Small Group. Make sure you move move these players together to the correct places using the Bulk Action. feature.




As an Admin you can also:
Register a player to a program and create a small group at the same time

Register a player to a program and add them to an existing small group

Move player from one small group to another

Move player from team to small group

Move free agent player to small group