Our Bulk Action feature gives you the ability to "move" or "message" multiple players at once. This feature will save organizers time when trying to move players between programs or when inviting certain players to new programs. It works great for managing youth players from tryouts to teams as well.

Step 1
Navigate into Manage > All Programs and select the program you want to bulk message your players in. Click into the People > Players page.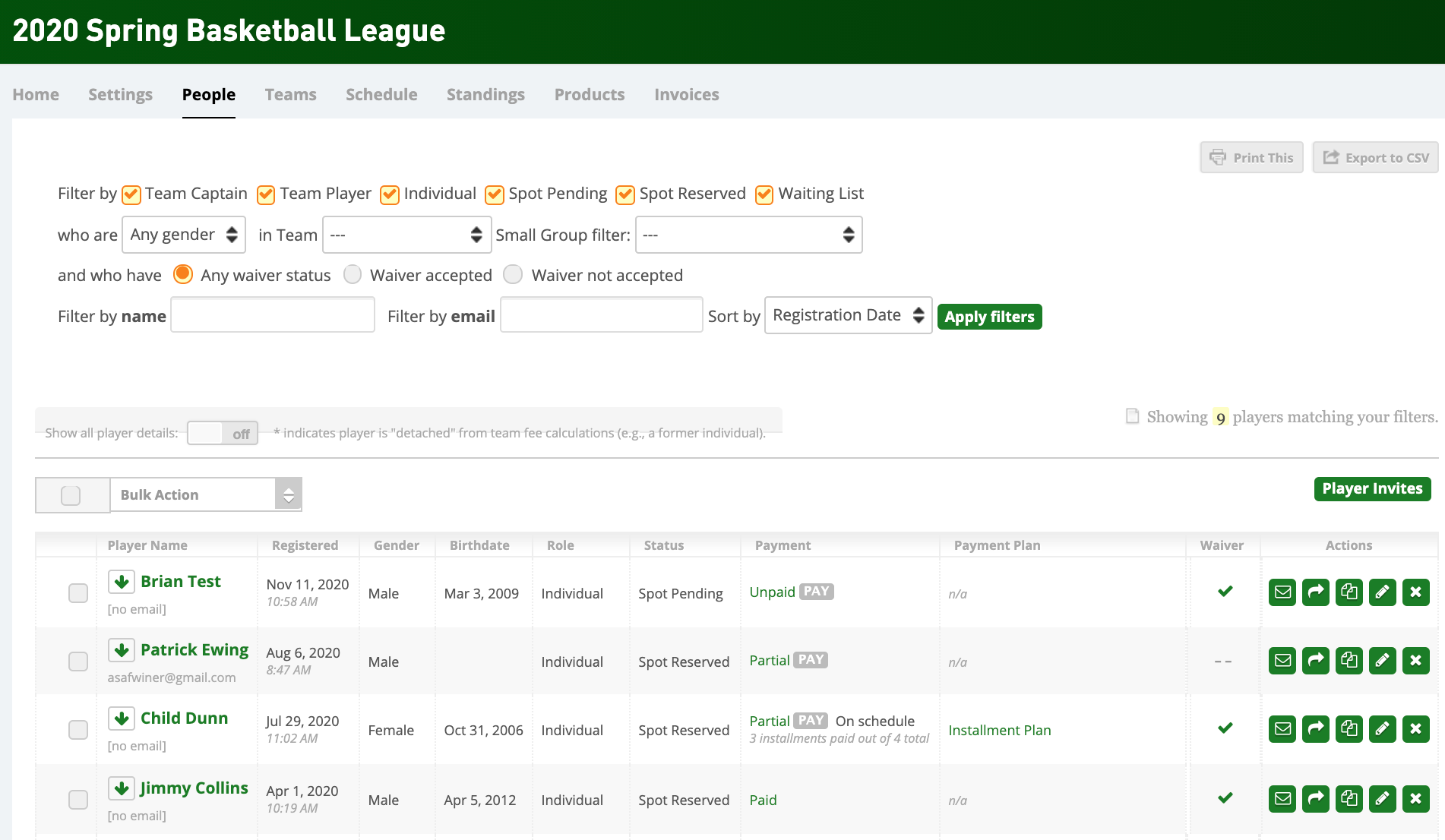 Step 2
Click the check box next to Bulk Action to select ALL players in the program or you can individually check off the desired players. Once your players are selected you can click Bulk Action > Message Players.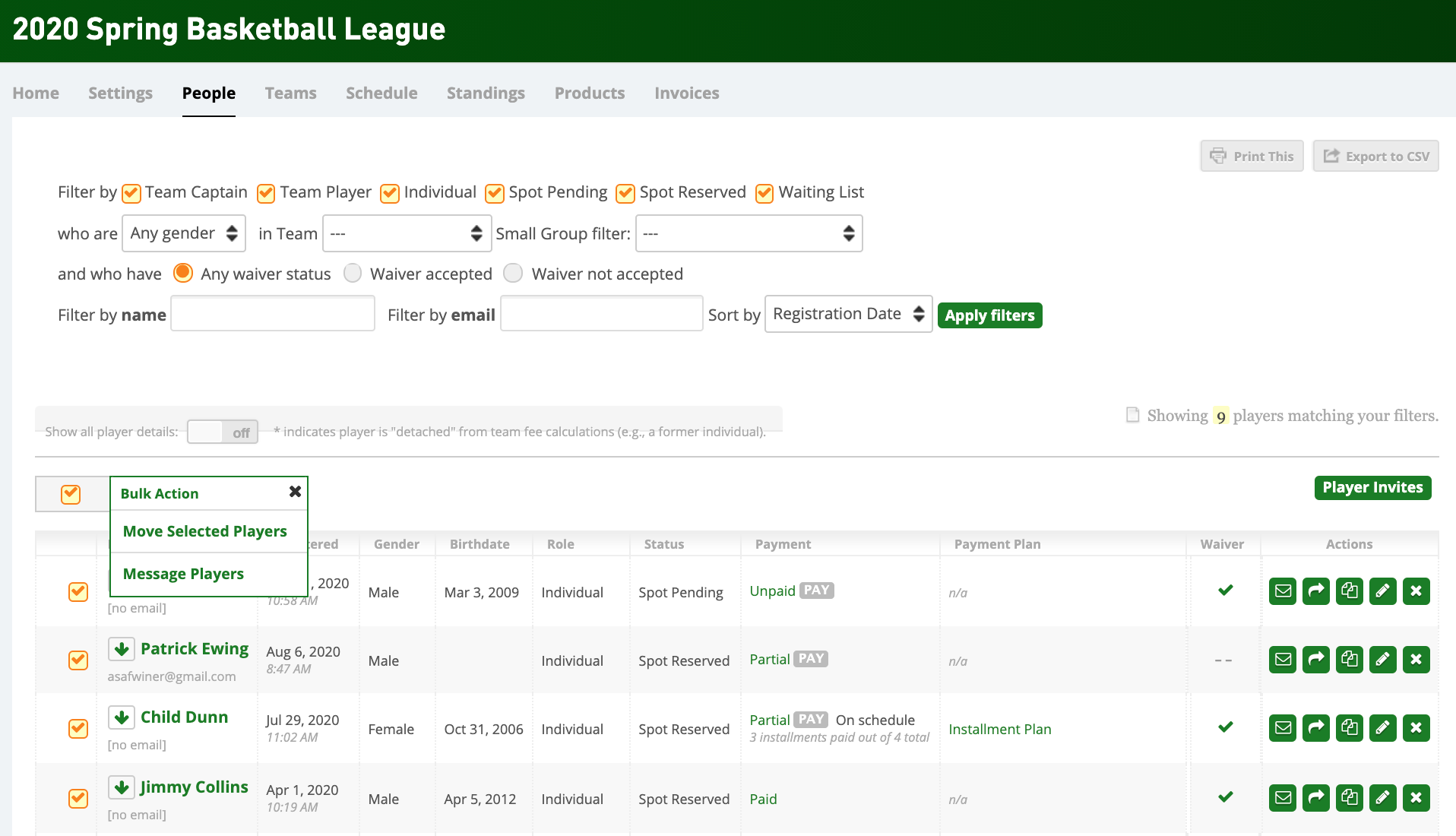 Step 3
Selected Players or Teams will receive an email with the customized message you craft. You can also add a Program link from a dropdown selection below the text box.
Tip: Adding a Program link to your message is a great way to share an Event Registration or Club Team registration with your recipients!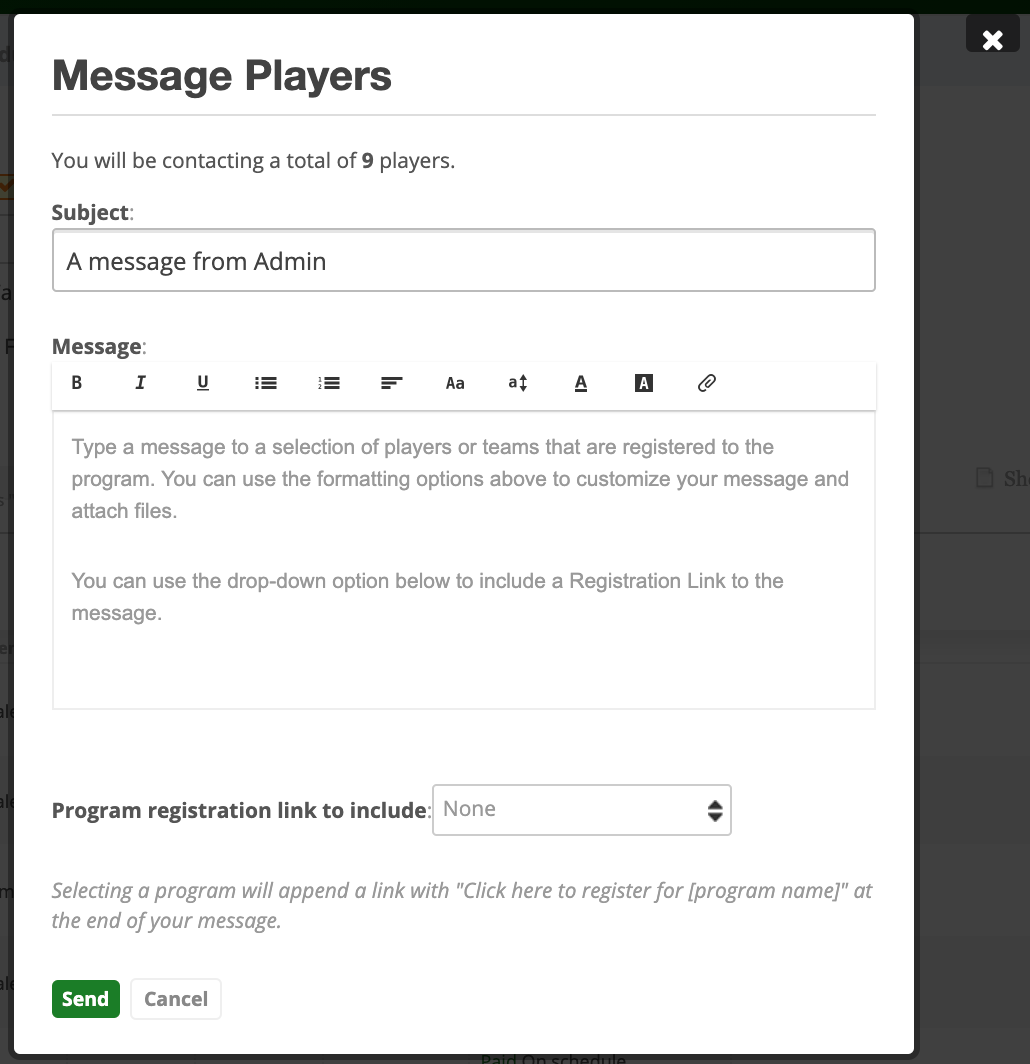 Step 4
Be sure to click Send! Your message will be sent to the email address that is associated with the parents/player's member account. You can view sent Program Messages in the Sent Email Message listing.