The Member report allows you to view everyone who has an account in your LeagueApps Site. From the report you can filter by several criteria and export the data to a CSV file.
Step 1: Access the report
From your LeagueApps Management Console, place your mouse over Manage.
Then click Members.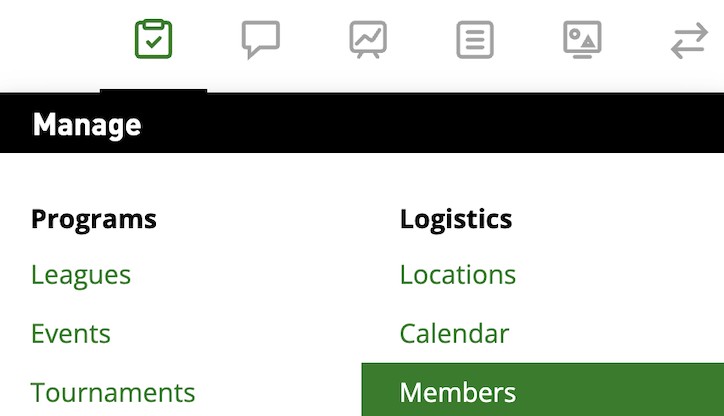 Step 2: Set Filters
Gender
Name or Email
Form Field
Email Status
Instructors or All Members
Sort by

Step 3: Export Data
To export your member data, click the Export To CSV button in the top, right-hand corner.
Select the data points you want included in the file.
Click Export.