Email Verification
To ensure LeagueApps provides the best possible communication tools, we've implemented an email deliverability tool to ensure email messages sent from LeagueApps will not trigger Spam Traps- which can hurt deliverability and prevent participants from receiving important email messages. Every member within LeagueApps has a status associated with his/her email address.

When a new member is created or updated on LeagueApps, the email address is validated in real-time. If your email is being marked as invalid when creating an account double check you are entering it correctly.

Statuses Overview
Any email address that has one of the following five statuses will NOT receive emails from LeagueApps.

Unsubscribed: The global unsubscribe link included in an outgoing email message was clicked by the recipient.

Reported Spam: A delivered email to the recipient was marked as spam and has changed the status of his/her email address.

Email bounced: Email messages could not be delivered due to a non-existent address or other problem with the email account.

Invalid Address: The email address was entered incorrectly or contains a typo.

Unverified: The email address is tied to a non-existent account or unknown domain.

2 Ways to Update Your Email Address' Status:
1. Resubscribe - login to your LeagueApps user dashboard, click on Account Setting, and click the Enable Email button.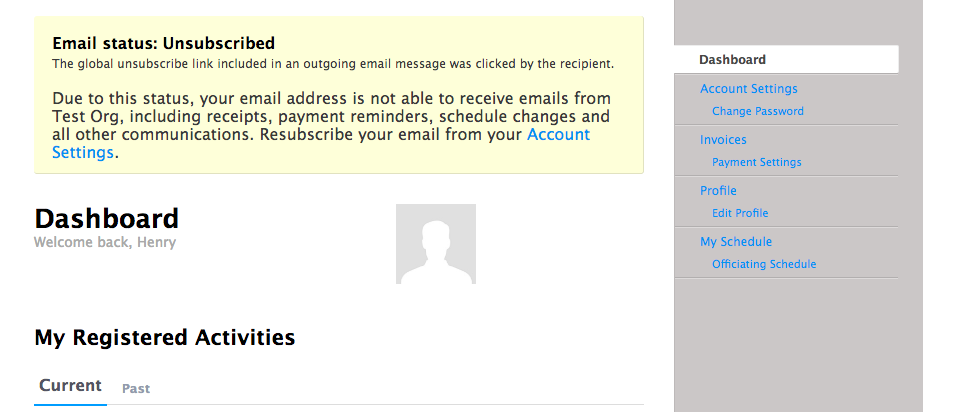 2. Update or use a new email address - login to your LeagueApps user dashboard, click on Edit Profile and update the email address.


More about unsubscribing
All outgoing emails from LeagueApps, both automated and manually sent, contain an Unsubscribe link, that allows a LeagueApps member to remove their email address from an organization's email list. When a member unsubscribes an email address, that address no longer receives email communications about current or future programs from the entire organization.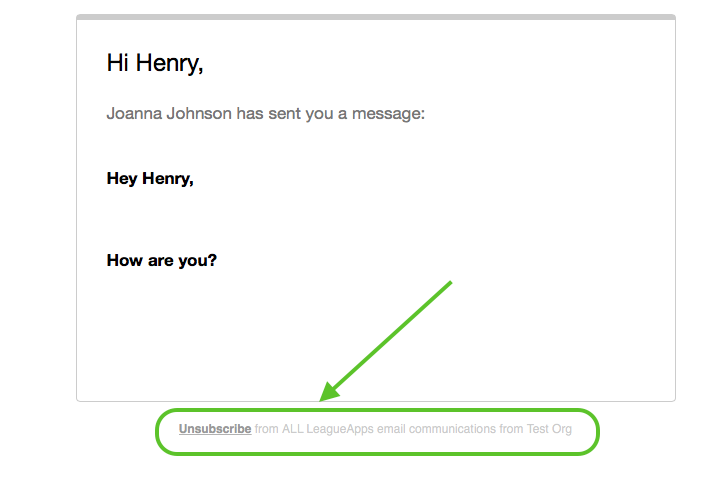 If you unsubscribed and then want to resubscribe, you can do so through their your LeagueApps dashboard > Account Settings > click Enable Email button.