Text Messaging is a powerful app in the LeagueApps App Center that allows admin to send text message alerts to their members. You can use it to announce weather delays, game cancellations, or other general organizational-wide information.
Configuring the Text Messaging App
To activate the Text Message App, go to your main dashboard and hover over Messaging. Then click Text Messaging.
On the next screen, a box will appear for you to enter an area code, and then click Find a Number. This will list specific origin text message phone numbers that will send messages to your members.
Browse this list of options and when you are ready select a number from this list by clicking Choose This Number. This will become the phone number associated with all Apps that you purchase on the App Center that use a phone number.
⚠️ Once the Text Messaging App has been enabled, this number cannot be changed.
Once you confirm and secure your number, you will be able to see how many messages you've sent in the current month and how many more messages you're able to send this month before getting charges overage fees, $0.01 cents per message over.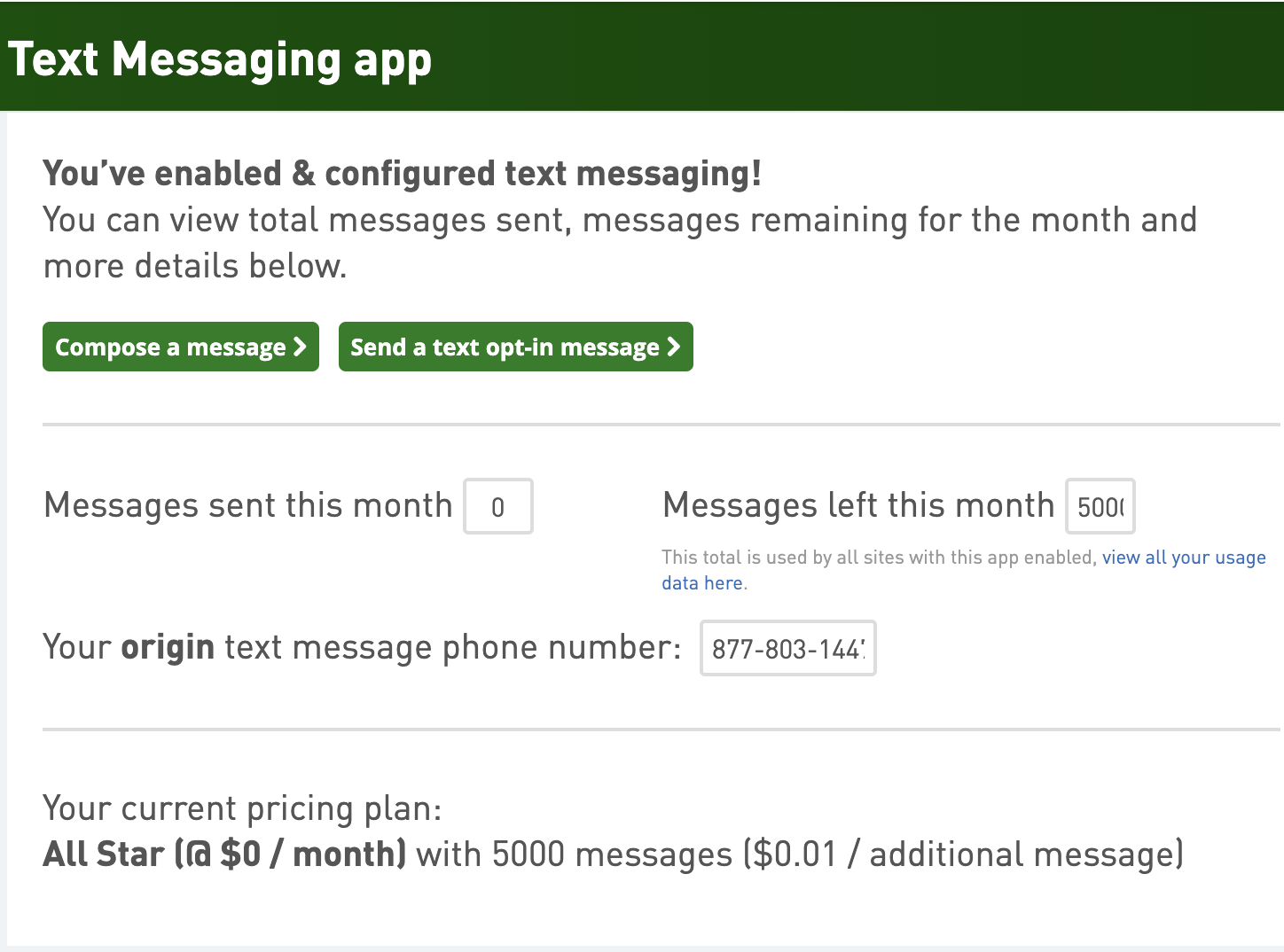 Collecting Mobile Numbers from Your Members
Now that your Text Messaging App is enabled, you can collect mobile numbers during registration!
To collect mobile numbers during registration, first go to your site's Settings then click Member Profile.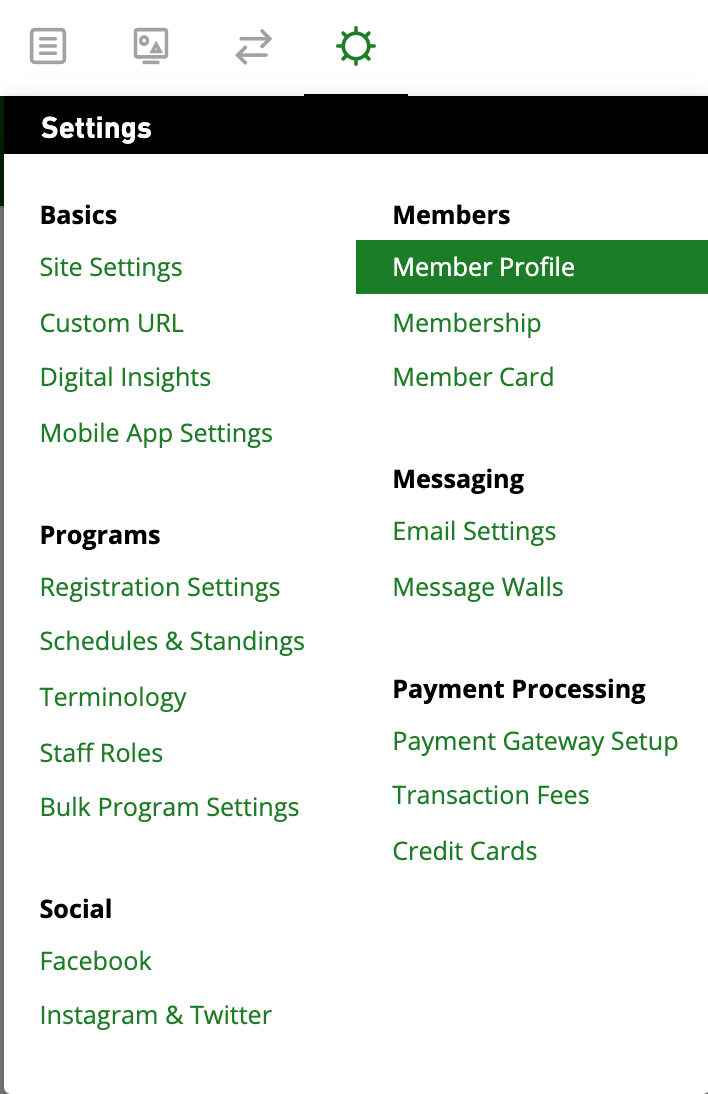 From your Member Profile Properties page, you'll see a couple of flip switches to Collect Mobile Number During Registration:
Collect Parent/Adult Mobile Number During Registration
Require Parent/Adult Mobile Number During Registration
Collect Child Mobile Number During Registration

Child Mobile Number is only available on LeagueApps Account Mode set to Youth or Mixed
Child MUST be 13 years or older to receive text alerts
Parent mobile number MUST be collected for Child number to be collected
Child mobile number is optional (if member is 13 years or older)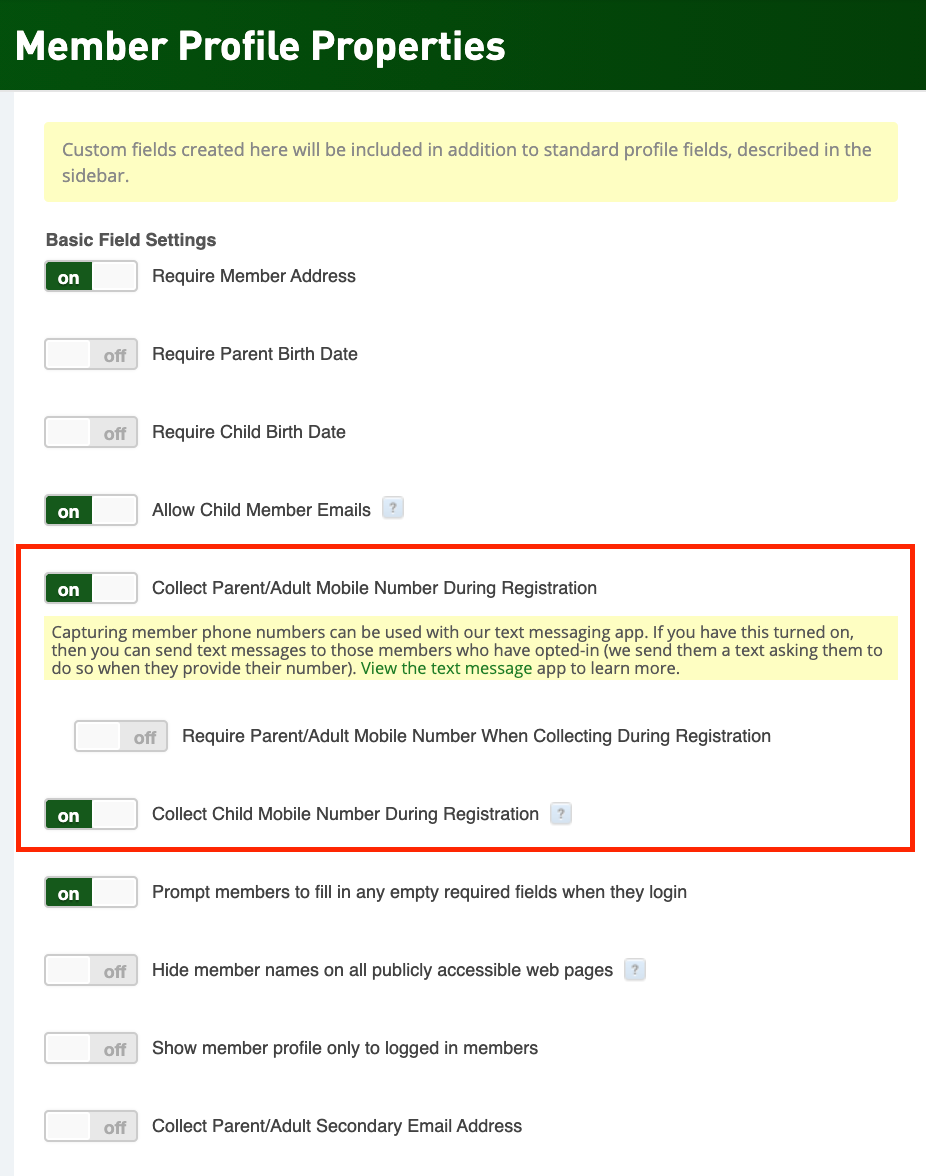 You're also able to add or edit member's mobile numbers from their account. Click here to learn how.