If you have purchased a custom Wordpress website from LeagueApps, SSL Certificates are free with hosting your website. SSL certificates cannot have a lifespan of more than 398 days, but our hosting package automatically renews the certificates every 90 days.
In some cases, a website may experience an SSL certificate error that looks like this: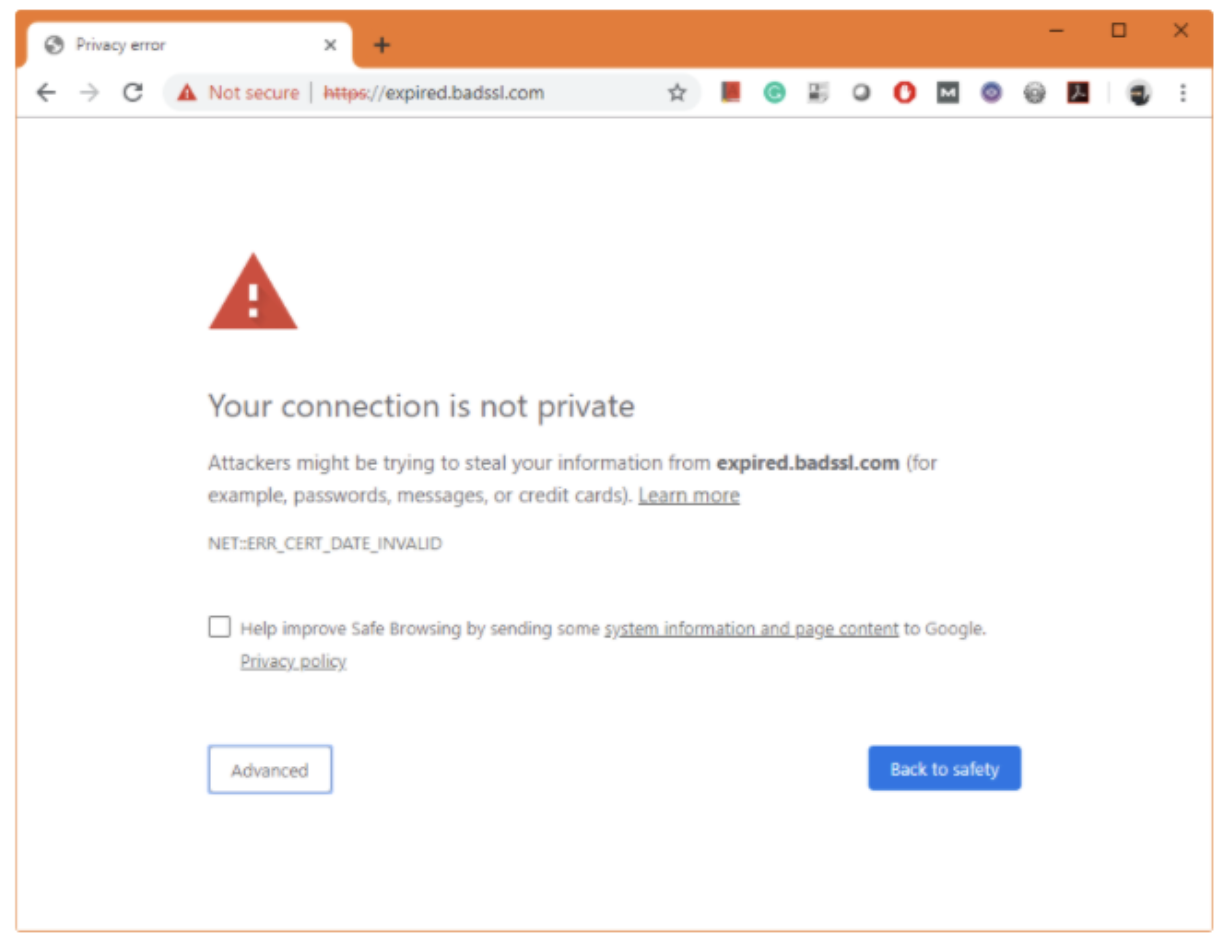 If you have a Wordpress website through LeagueApps and your site has an SSL error, contact our support team to generate a new SSL certificate. Let us know if you made any changes to your DNS record and when you first noticed the error.
Although this alert may seem troubling, your website is still functional. Once alerted, our team will attempt to manually renew the SSL certificate and advise the next steps.