If you've gone through the steps by clicking Forgot Password? on the login screen, and aren't receiving your password reset email, we have a few steps to try!
Check your email's spam folder and search your email for anything from accounts@leagueapps.com.
If it still is not appearing, your account may not be fully created. Try these steps: On the login page (the URL should look like https://accounts.leagueapps.com/login?client_id=1&siteId=XXXXX

), click the

Create a LeagueApps Account

button:

Fill out the following fields, taking care to enter your email address correctly.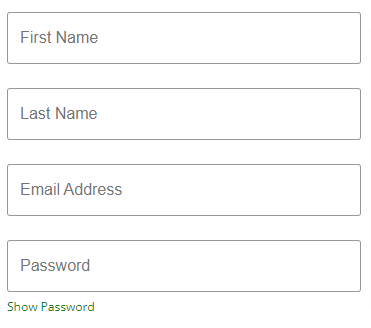 3. Once finished, attempt to log in again and finish setting up your account.