One of the hardest parts of organizing games and practices as a coach or admin is getting a pulse on how many people are going to show up. With LeagueApps RSVP feature, you can get an accurate headcount for every game, practice, or other event that you have in your schedules.

Step 1:
Go to Manage > All Programs and select your program.


Step 2:
Once in your program go to Settings > Preferences.



Step 3:
Choose to Enable RSVP and decide whether you want to check on all of your participants or just staff and coaches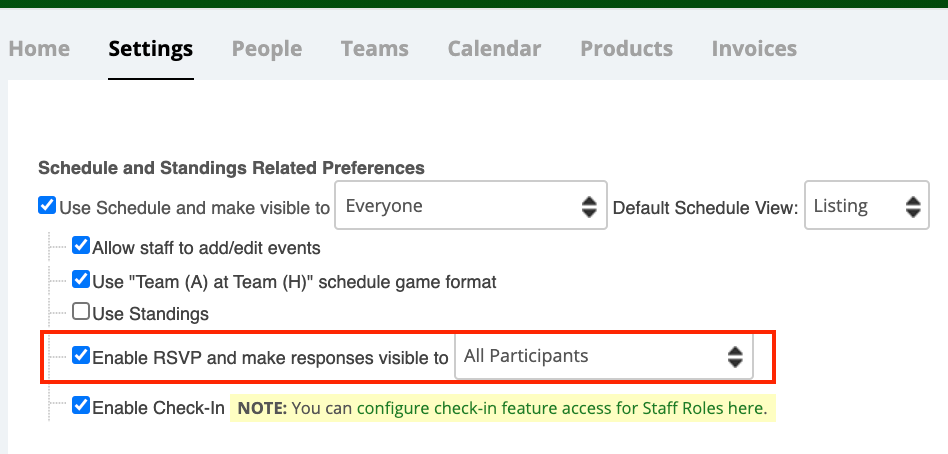 For instructions on how to use RSVP as a participant, click here.

If you want to see a report of RSVP responses learn about our Attendance Report & Check-in tool.