LeagueApps keeps track of your member's activity over time, enabling you to better understand their involvement and engagement with your programming. You can access member details from the management console by either searching for that member using the site-wide search.
How to find a member
The quickest way to find a member is to use the site-wide search function. For more details on that tool, click here.

You can also find members by going to Manage then selecting Members.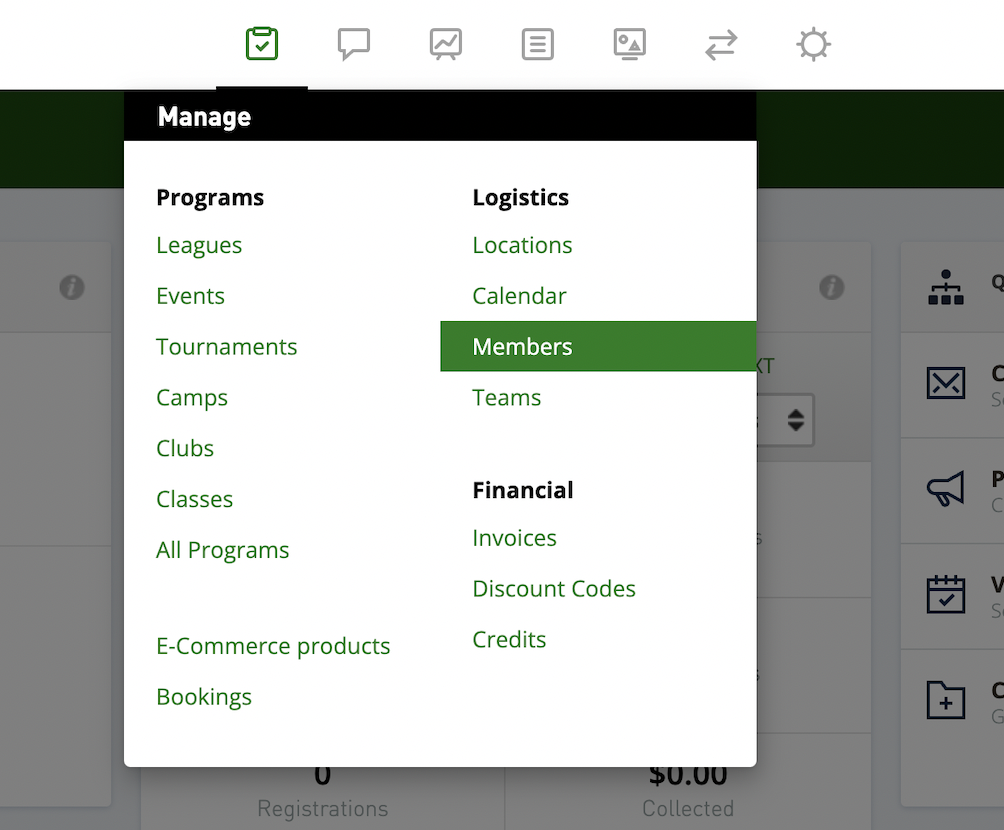 What's included
Once you're in a member's profile, you can access the following information:
Join Date

Last Login Date

Member Profile Information

Programs registered for

Program Name
Program Type
Program State
Registration Date & Status
Payment Status

Total Invoice Amount per registration

Balance Due per registration

Sum of Invoice Amount for all registrations

Sum of Balance Due for all registrations

Current Registrations

shows all registrations to programs in upcoming & live program state

Past Registrations

shows all registrations to programs in completed program state

Member Note

Note is only visible to admins from the management console

Note can be exported from Manage > Members

Waivers
Member Actions
Additionally, you can initiate the following actions on a member from their profile:
Manually register a member for a program

Send a message to a member

Remove the member account

Edit the member profile

Promote a member to be an Admin (i.e., give access to the Manager Console)

Login as member