Are you a team captain and want to invite or message players from the Free Agent pool to your team? Read below to learn how!

Viewing the Free Agent Pool
Messaging Free Agents
Inviting Free Agents to Your Team
FAQ

To get started, login into your sports organization's LeagueApps site and head to the user dashboard.

Viewing the Free Agent Pool
Step 1: Navigate to the league profile
- On your user dashboard, you will see programs you are currently participating in under "My Registered Activities".
- Clicking on the program name listed under the "PROGRAM" column will take you to that program's profile.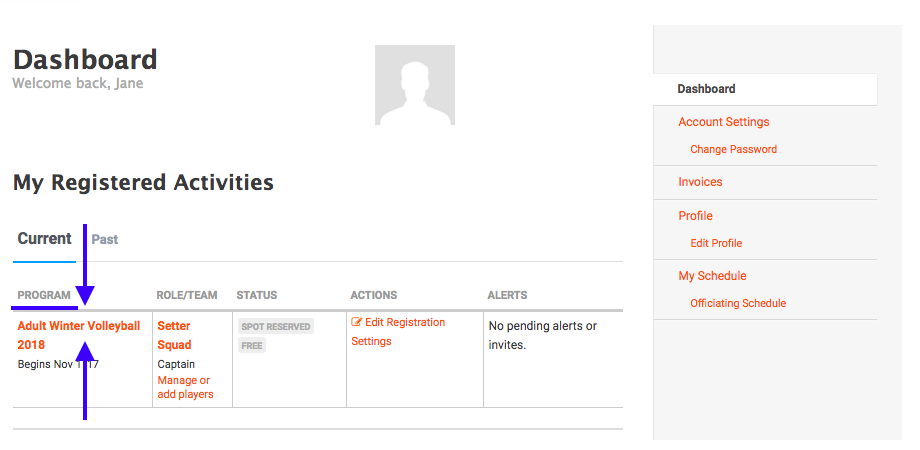 Step 2: View the players page
- From the program's profile, select "Players" from the righthand side bar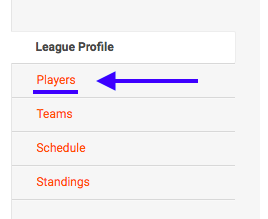 Step 3: Filter by Free Agents
- At the top of the "Players" page, change the "Role" filter from "Any Role" to "Free Agent". Then click "Filter".




- You are now viewing the Free Agent pool!

Messaging Free Agents
Step 1: Select "Send Message"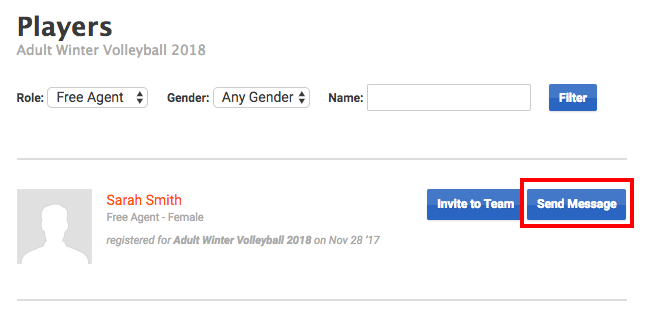 Step 2: Craft and send your message
- Here, you can send a Free Agent a custom message. You may also choose to send yourself a copy!
- When you are finished, select "Send Message" at the bottom.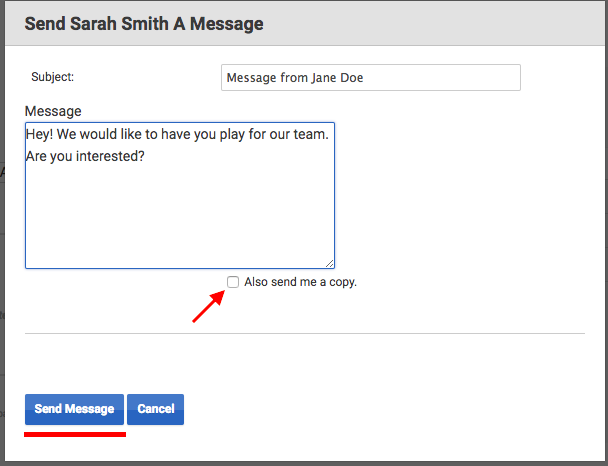 Inviting Free Agents to Your Team
Step 1: Select "Invite to Team"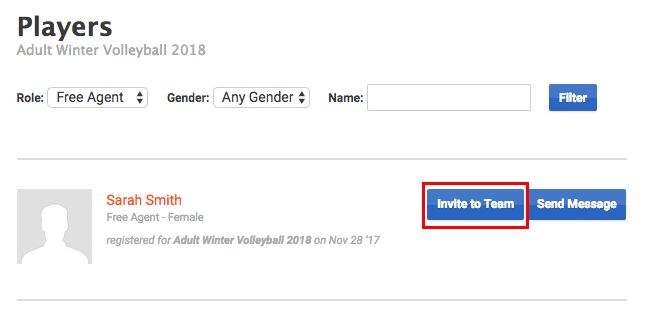 Step 2: Craft a message and invite the Free Agent to your team
- Select the team to which you are inviting this Free Agent.
- Create a custom message, then click "Send Invite"!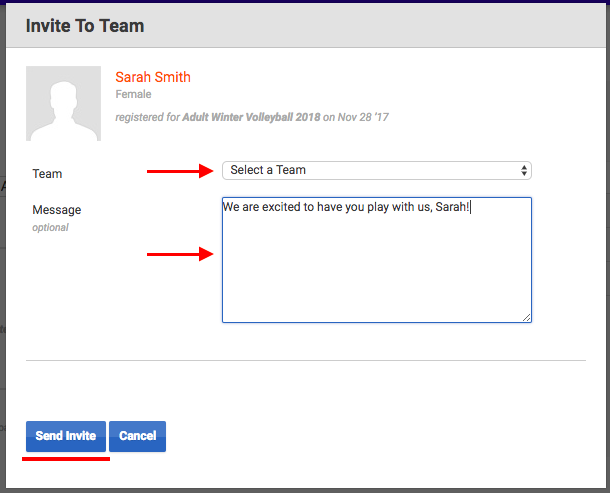 - Once the invite is sent, the Free Agent will see the invitation in their email. They can also accept the invitation from their user dashboard: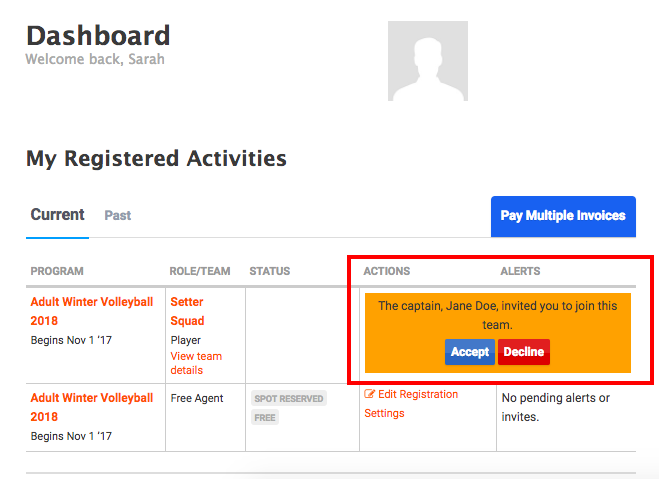 Messaging and Inviting Free Agents FAQ
1) Can a coach follow these steps to invite a Free Agent to a team?
- No. This function is reserved for team captains only. This action is typically only required for adult leagues, where there are typically no coaches.

2) Why can't I see the "Players" tab?
- Unless you are the team captain, or the viewing permission has been set to "Everyone", team players (non-captain) cannot view the program's players.

3) I'm not a captain but still see the players tab. Why?
- The admin has set the view "Registered Team and Player Visibility" permission to "Everyone".


Related Help Articles:
Tools for Captains and Players
How to Input Scores as a Team Captain




If you have any further questions, feel free to use our help lines:
- Email: support@leagueapps.com
- Phone: 1-888-208-0210
- Live Chat (if available)

Play Forever!