Save time and energy by allowing Team Captains to input their own scores after games.

You have the option to delegate scoring duties to your team captains. Team captains will be responsible for entering scores for their games and can dispute the scores of opposing team captains.



NOTE: Team Captains can only edit games that are at least 1 hour past their scheduled start time.



How to Input Scores as a Team Captain



Step 1
Enable Team Captain Scorekeeping (Admin Only)

A) From the admin dashboard, to go Settings > Schedules and Standings

B) Click on the Schedule Settings tab, and check the box that says Captain is allowed to edit scores for his/her games.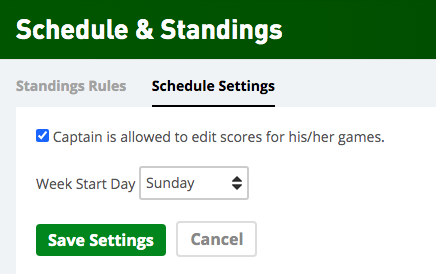 C) Click Save Settings.


Step 2
Log in to your Dashboard (Captain)

A) As a Captain, log in to your LeagueApps Dashboard and navigate to your team page (Under My Activity, click on your team name).

B) Click on the Schedule menu item if the page doesn't bring you directly to the schedule.

C) Find the game you wish to enter a score for, click record score.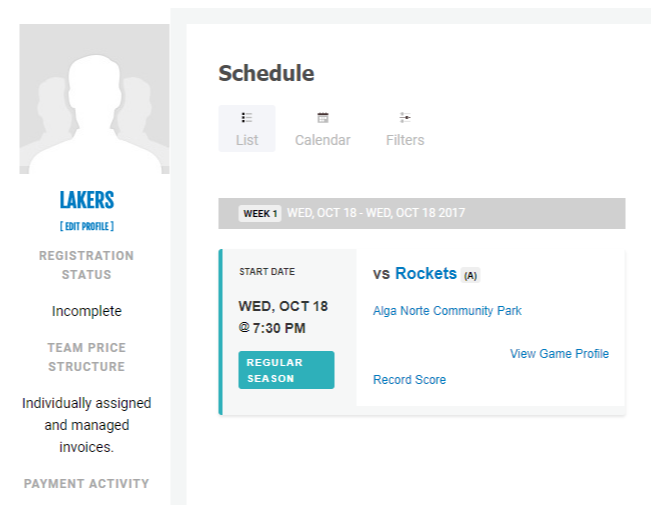 D) Input the score, and game info (Final, Overtime, Forfeit).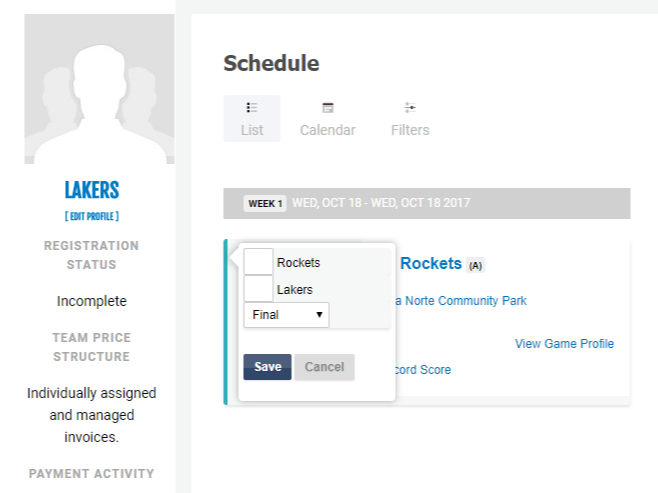 E) Hit Save

If you need to DISPUTE a score recorded by another Captain, or if you input the incorrect score by mistake, click the "Dispute Score" link.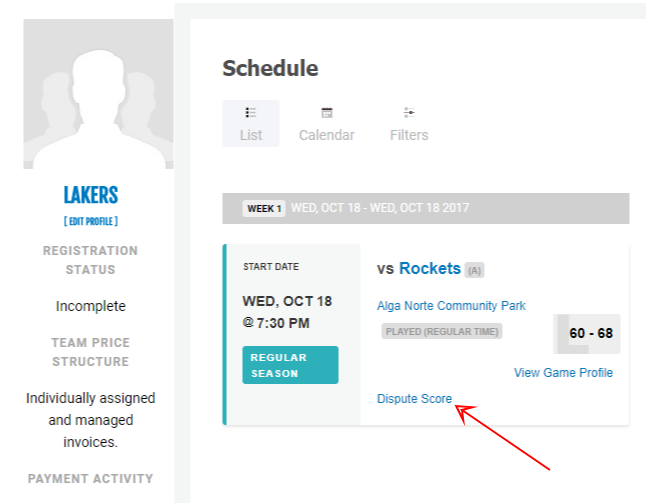 This will allow you to compose a message to the League Admin where you can explain why the score is incorrect!


Captain Scorekeeping FAQ

1) Can program staff edit scores (coaches, etc)?
- Coming soon: program staff who are given scorekeeper permissions are permitted to record game scores in the LeagueApps dashboard.

2) Can admin still input scores?
- Yes, admin can still edit/input scores from the schedule page of the program within the admin console.