Coaches, Team Parents, and Other Team Staff have the ability to add events to their Team Calendar!

Using LeagueApps, Coaches and other Assigned Staff can add items to their Team Schdeules. This is great for things like practice schedules, team meetings, open gym, upcoming tournaments and games.


Important for Admins! This setting must first be enabled by an admin by visiting the "Preferences" page under the "Settings" tab for the program, and ensuring that the box that states "allow staff to add/edit events" is checked. Additionally, games and events must be set to "published" or the Calendar will not be visible from the Front End (what the coaches see).







How to use the Calendar as a Coach (or other assigned Team Staff)


Step 1: Access your Team Page from your Dashboard
A) On your Dashboard, scroll down to "My Staff Assignments" and click on your team name. (If you do not see this, contact your Program Administrator and let them know they need to assign you to the team as a Staff Member).






B) This will bring you to the Calendar page. (Note: you can always click "Calendar" in the left menu side bar if you navigate away from this page.)



Step 2: Add an Item to the Calendar
A) Click on the large "Plus Sign" at the top of the page.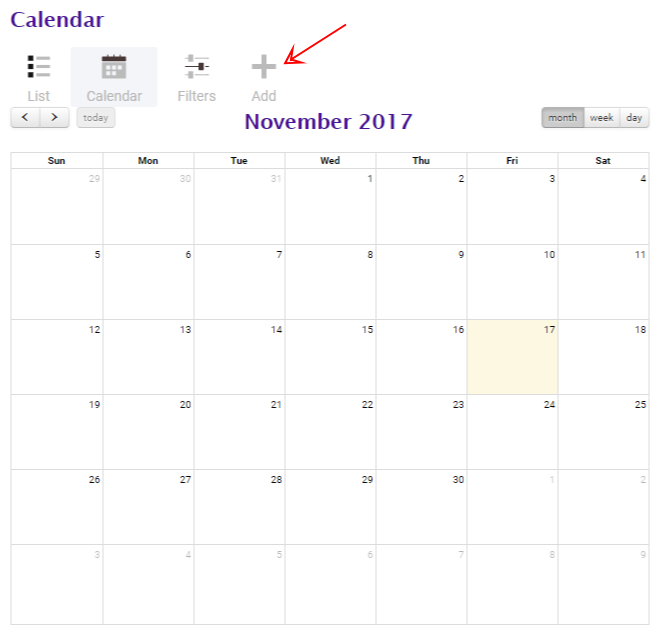 B) For this example, I've added a Team Meeting, but you can choose from the following: (Game, Tournament, Scrimmage, Practice, Meeting, Class, Camp, League, raining, Other).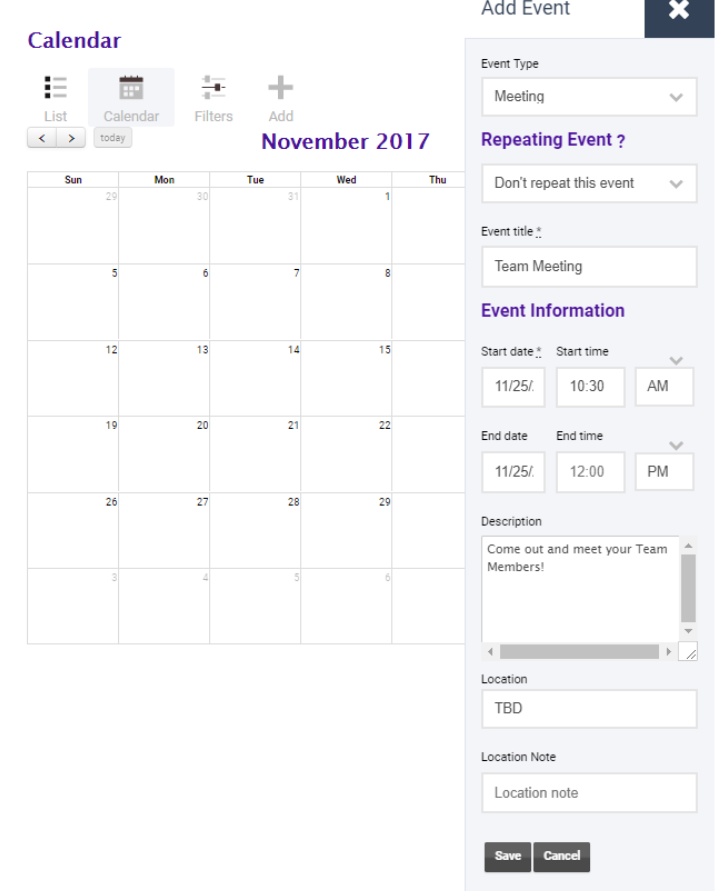 C) Fill in your info and click "SAVE". This will post the event to the calendar!





Calendar FAQ
1) How do I add a recurring event, such as a weekly practice?
- You can select "Repeat this Event" when adding your item. When you plug in the details, the calendar will do the work for you so you don't have to input each practice individually!

2) Oops! How can I delete or make changes to an event?
- Clicking on the item within the calendar will bring up the options menu. You can edit and save, or delete the event!



Other help articles for Coaches:
How to Print a Roster as a Coach
How to Message Teams as a Coach
How to Invite, Add, or Copy Players as a Coach



If you have any questions, feel free to use our help lines:
- Email: support@leagueapps.com
- Phone:
1-888-208-0210
- Live Chat (if available)

Play Forever!