Billing and credit card information can be entered from with the LeagueApps management console under Manage Account.



Note: If you do not want to be auto-billed each month, you can mail a check to LeagueApps office address:
LeagueApps
85 5th Avenue, 6th Floor
New York, NY, 10003

To enter and set billing information:

Step 1:
Select Manage Account in the top right of your management console.
​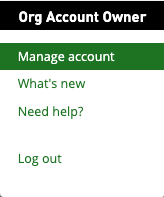 Step 2:
Find the Billing section and select Billing Info (You must have org admin status for your account).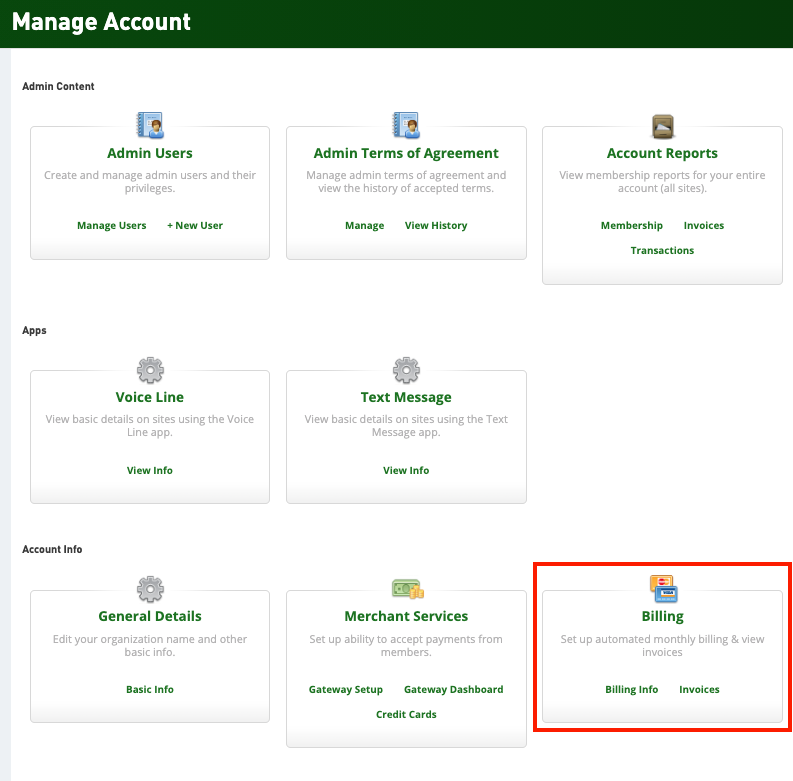 Step 3:

Click Edit. Then fill out all necessary information and Save.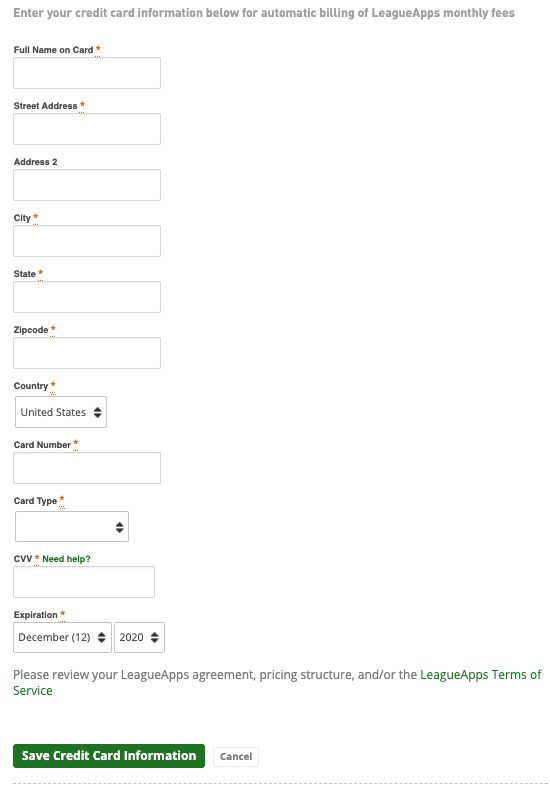 Billing and credit card information will be stored and will automatically be charged for monthly transaction activity. Payments will appear on your credit card statement as charges made to LeagueApps. Our partners are typically billed on the first week of every month.

For more information on automated billing click here.


Invoice Breakdown
You can see a breakdown of all transactions from your LeagueApps site. This is very useful if you are running more than one site on LeagueApps with the same account set up today. Learn about organization wide reporting here.