Registration reports allow you to view and organize information you have collected through your registration processes. Read below to learn how to run registration reports!
*If you're looking to pull a Coaches registration report on a Youth site Click Here.

Step 1

Go to Reporting > Registrations to get to your report editor.




Step 2

Click "Show Filters" to bring up all of the options to include on your report.




Step 3

Choose what items you want to include in the report and then click "Run Report."





Step 4

If you want a copy for your records, click "Export to CSV," select which fields you want to include in the report, and then click "Export."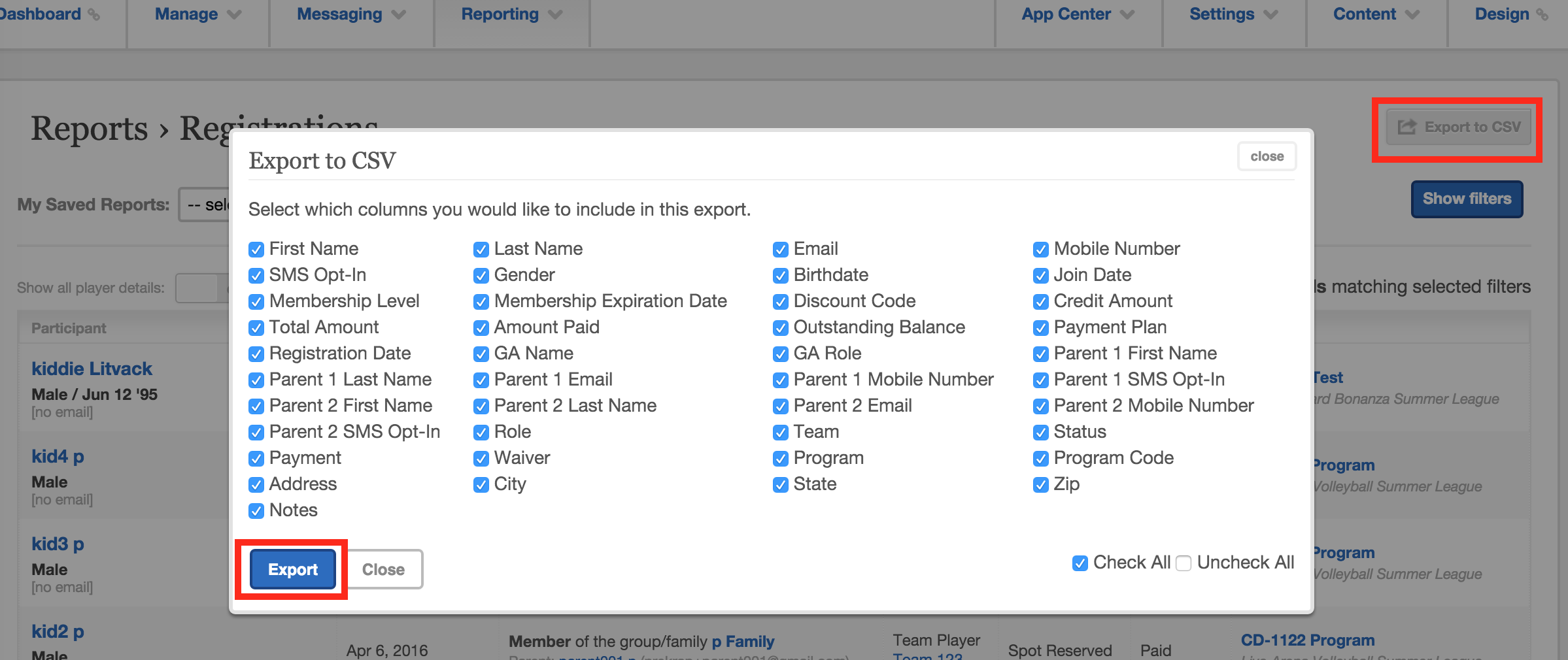 NOTE: Registered youth players will be listed under their family account after running a report along with the parent email address. Also, all supervisor/parent contact information captured during registration can be seen after exporting the report to a CSV file. To customize this information, see Customizing Registration Forms.