If you are a player or a parent of a player within a LeagueApps organization, it's important to know what tools are available to you! This article will walk through the features of your User Dashboard, and how to use these features to ensure your account is set up exactly as you want it to be.
User Dashboard Features



My Family Account
Here you can add and edit family members, and view a listing of all registered activities for yourself and members of your family.

You can also edit the personal info of any family member.
Account Settings
Change your password and edit your email preferences.
Invoices
View all open invoices, make payments, and view receipts for payments made.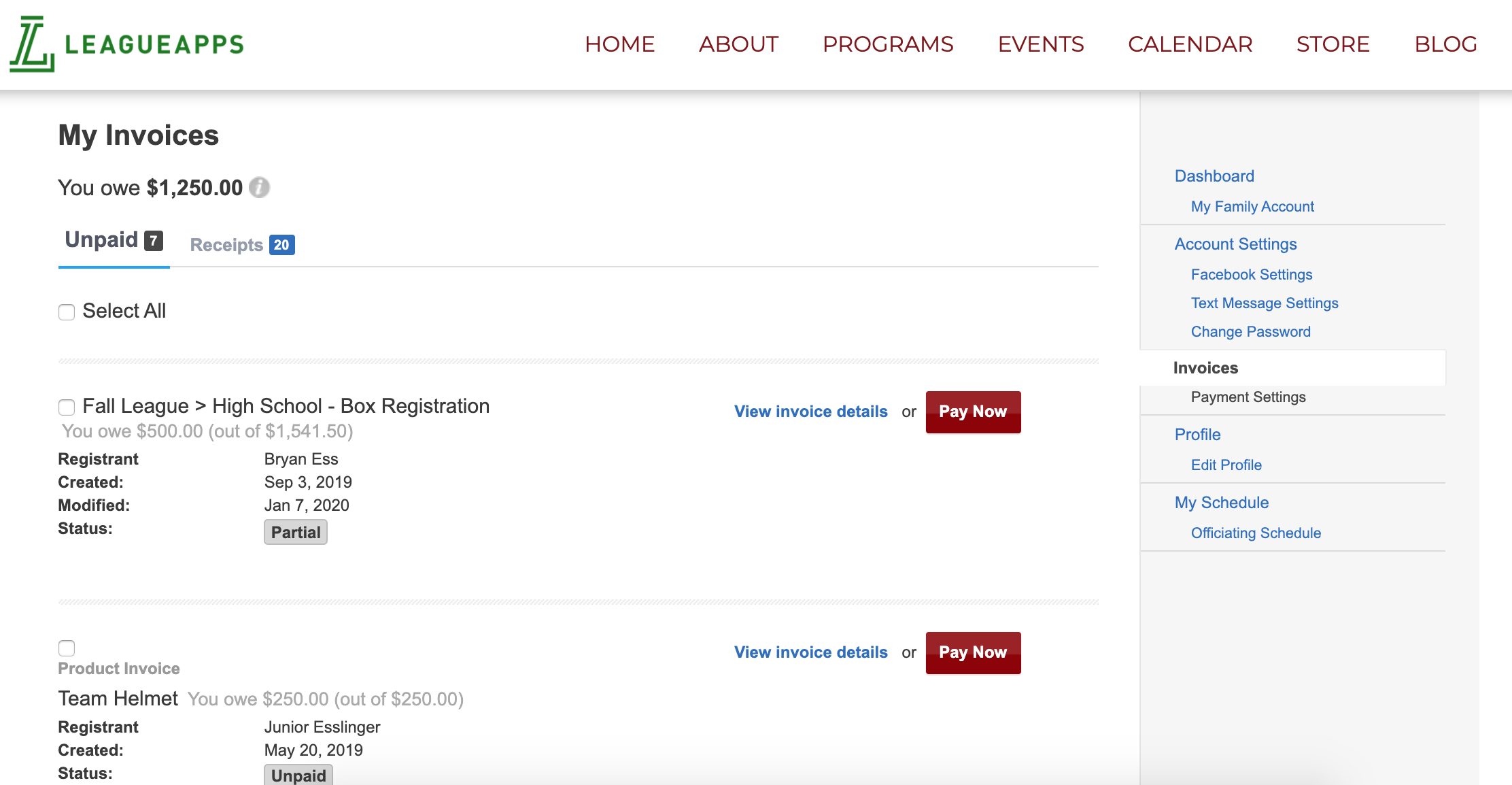 Payment Settings *
Turn Auto Pay on and off, edit or remove your stored credit card.

Enabling or disabling Auto Pay will only impact payment plans that do NOT require a stored credit card and auto pay agreement. The Invoices area of your dashboard will detail if any of your invoices require autopay.

* Only applicable for organizations with stored credit cards feature enabled (admin)

Profile/Edit Profile
View your member profile, edit your personal information, mobile number, and any additional information collected by your organization.
My Schedule
View a cohesive schedule of all registered activities for all family members, labeled by participant.
Other help articles for Users: