LeagueApps has a great feature that will help league organizers with day to day troubleshooting of member management. Admins are now able to login as any of their members.

Now, when a member of your organization has a question and you want to see their account first hand, you can easily log in to your public website under their account without having to know (or change) their password.



Step 1
Select the Manage > Members or search the member's name in the top search bar.
Step 2
You can search for a member by name or email as well as filter your search by gender, and sort the search by name, last log in, username, birth date or date joined. Once you find the member you want log in as, click their name:

Step 3
From the member details page, on the right sidebar click on the log-in as member button, then click Continue: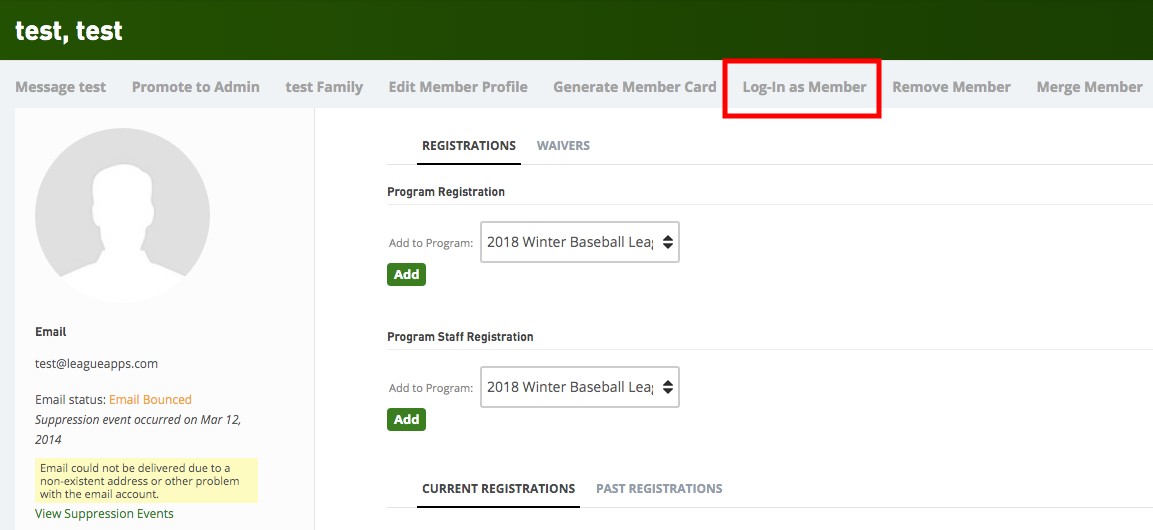 Step 4
Right click on the Continue button (Command+Click on Mac)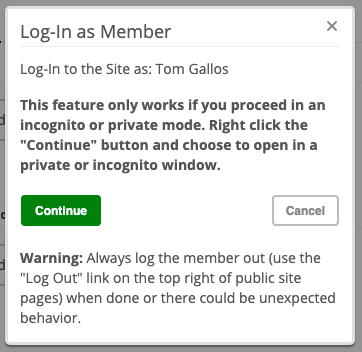 Then select the option to open the link in an incognito or private window.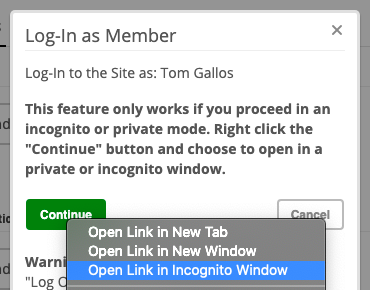 NOTE: Once you're logged in as a site member, before you exit the site you MUST log out in the top right of the screen. Exiting the site while you're still logged in as a member can cause issues.