This article is to show the how a player can sign up by creating their own small group or joining an existing small group.
Step 1
After clicking the register button you will want to select "Small Group Member"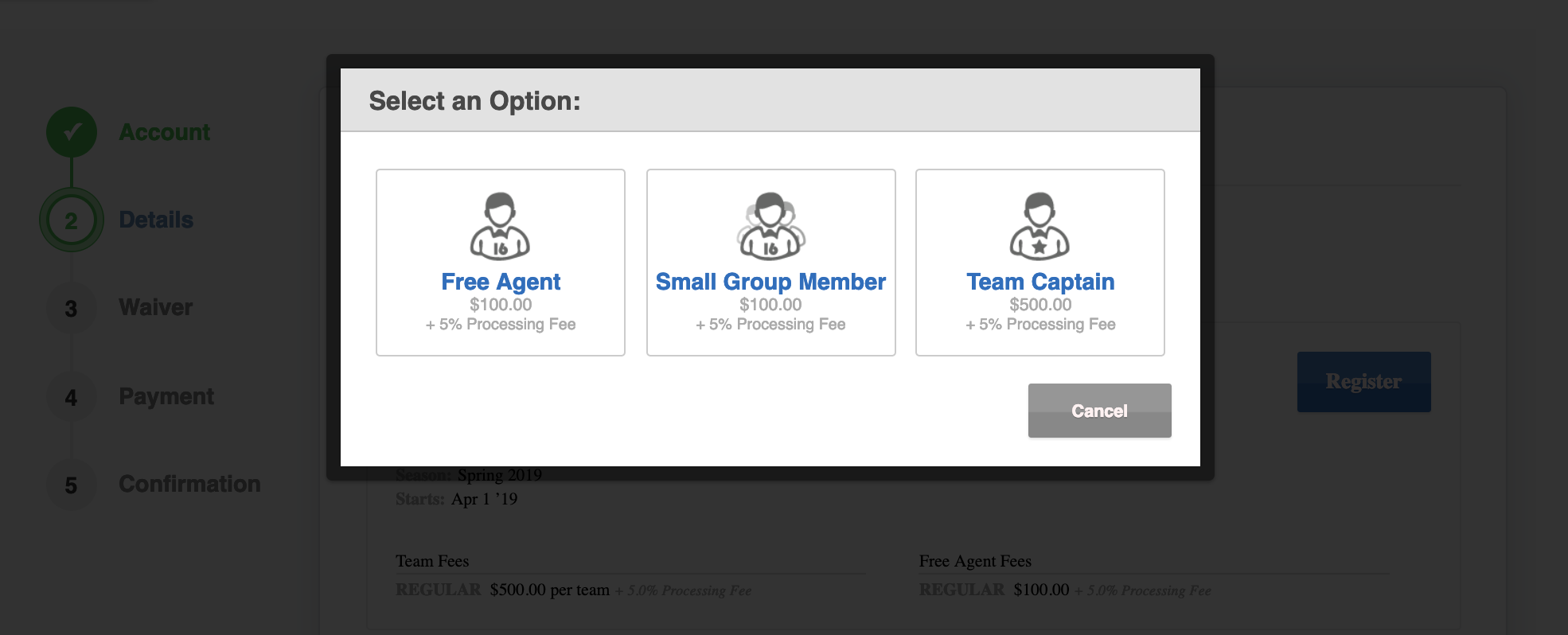 Step 2
Now you have two options, either creating a new Small Group or joining an existing Small Group.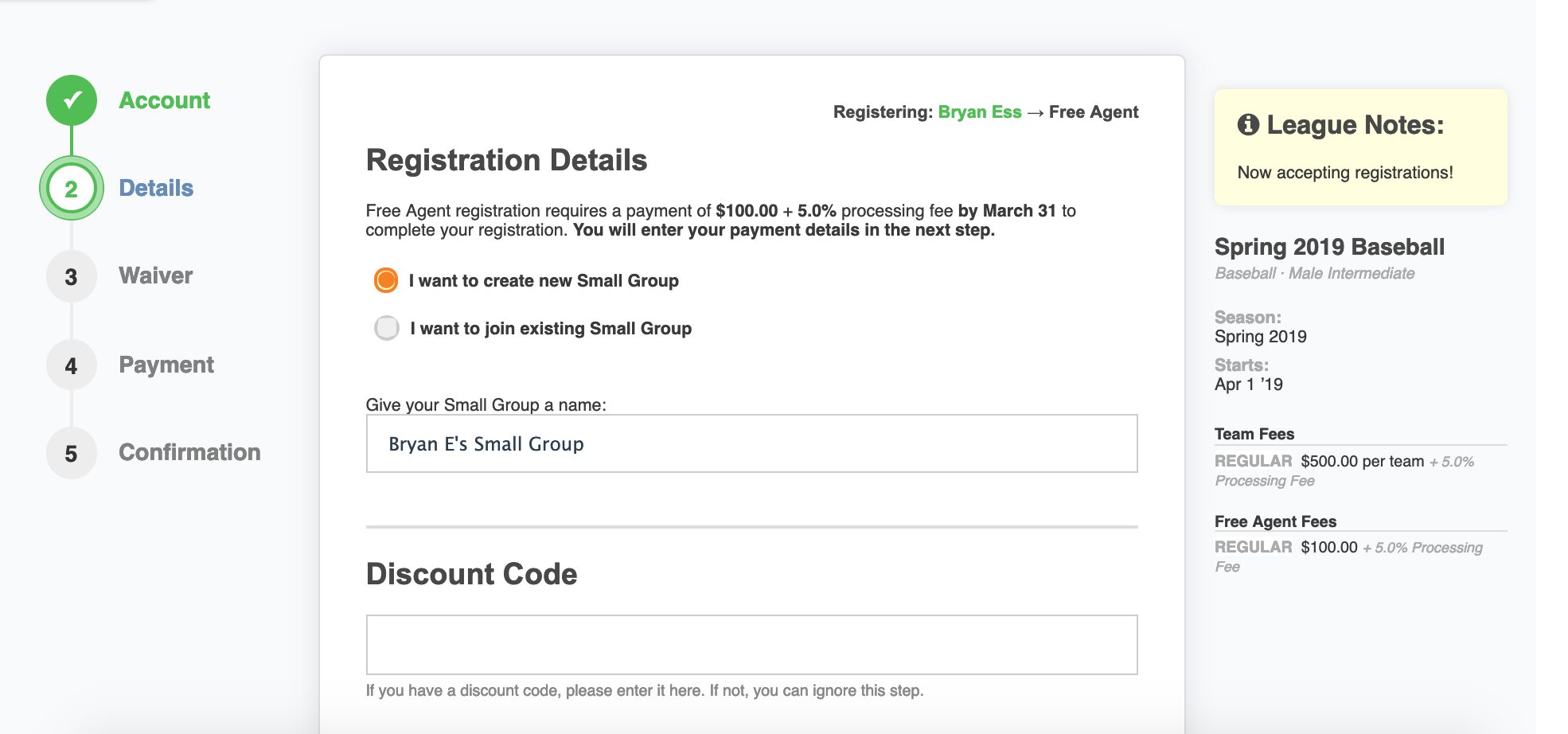 If someone in your group has already created a Small Group it will appear in a drop down menu after selecting "I want to join existing Small Group". Be sure to select the correct group from the drop down menu.


If you are creating a new Small Group be sure to fill out the name of the group so your friends can easily spot it.

Step 3
Continue on with the registration to the payment page.