Welcome to our step-by-step guide to registering for an adult program! We make the registration process simple and easy. Nevertheless, we're here to help walk you through the process.
To get started, click the register button!



Account



Step 1: Create an Account, or Sign In
If you are new to your sports organization's site, create a new account. If you've been here before, sign in!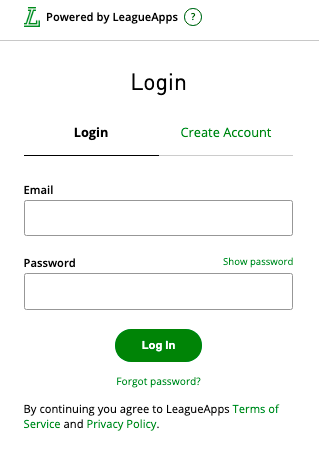 When creating a new account, you will need to enter your personal information, including first name, last name, email, and any other fields the site requires. Don't worry, your information is private and secure.

If you're a returning user and already logged in, we're just catching up to you!

Next, you'll be asked to confirm the program for which you are registering. Confirm, then click register.

Register



Step 2: Choose Your Registration Type
Depending on your specific program, you might have several registration options to choose from. Each type will include its pricing, and whether or not payment plans are available. Most programs will include a free agent/individual option, a team player option, or a team captain option.

Free Agent: you are registering into a pool of players without a specific team

Team Player: you will be registering for a specific team

Team Captain: you will be registering for a specific team and be its captain!





Step 3: Registration Details
Registration Details provides pricing information, discount code entry and form field collection.





Step 4: Accept Waiver(s) and Submit Your Registration
Read through the waiver, then accept it by checking the box in the upper lefthand corner. You will only be able to register if you accept the waiver!



Payment

Step 5: Review Your Invoice and Pay for Your Program
You're almost there! On this page, you will see a summary of your invoice.

Next, enter your payment details. Depending on your program, you might not have to pay right away. If you do, enter the information and click "Pay securely for your registration".



Confirmation

Step 6: Review Your Registrations
All done!! The final page is a summary of your registration!