As an organizer, you may run into a situation from time to time when you have to change the time, location, or another detail about a game scheduled. In a situation like this, there are ways to notify participants of this change.
"Manage" > "All Programs". On the program listing page click "Schedule" under the program you need to edit.






On the calendar, click on the event you'd like to change. This screen will show up next: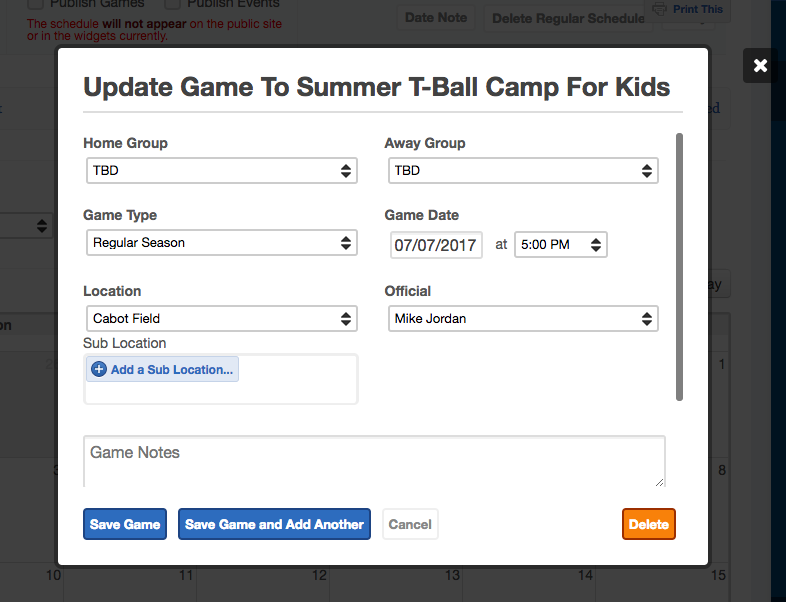 Note: The box to notify participants of changes to a game is un-checked by default (you need to scroll down to see it). Be sure to check the box in order to notify your participants of any changes you make.