To ensure that your 1099K tax forms are issued correctly, you will need to verify that your information is correct in your LeagueApps Gateway account. Learn more about what is and is not included in your 1099K tax form by clicking here, and explore how you can use LeagueApps Reporting for your 1099K by clicking here.
There are two types of Gateways you may need to update information for:
Org Level Gateway: This is the default LeagueApps Gateway Account / Bank Account Information that your LeagueApps Site(s) will default to if there is no Site Level Gateway overriding it

Site Level Gateway: A LeagueApps Gateway account on a specific Sub- Site that overrides the Org Level Gateway information set up.
⚠️ You must be the Org Account Owner to view, verify, and update your LeagueApps Gateway account information.
Navigating to Org Level Gateway
To navigate to your Org Level Gateway, click Manage account in the upper right of your LeagueApps Management Console.


On the following page, click Gateway Dashboard pictured below in the Merchant Services area.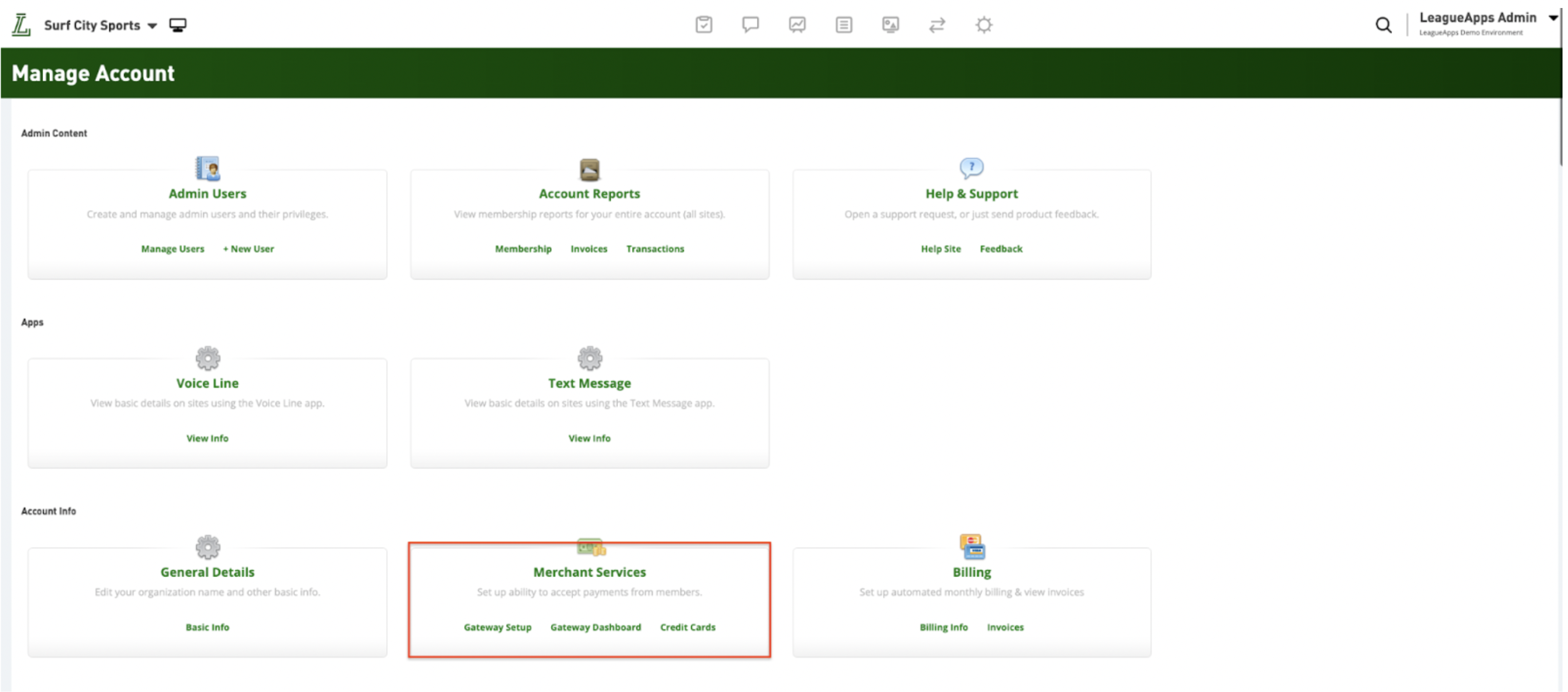 Once you are redirected to your Org Level Gateway Dashboard, click Account Information to update your Business Information as well as your Bank Account Information.

On the Account Information page, click Update your Account to edit Business Information like Business Name, EIN number, Business Address, or Account Representative information. If you would like to update your Business Email please contact support@leagueapps.com and they will be able to make this change for you.


After clicking Update your Account you will need to enter the Date Of Birth of the Account Representative for the LeagueApps Gateway account.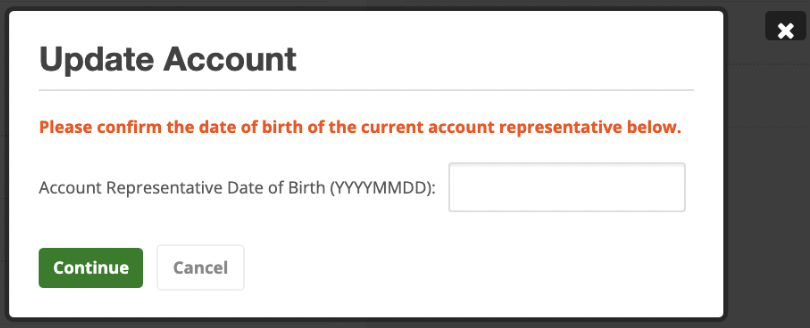 You will see a list of questions on the following page, relating to both Business Details as well as Business Representative details. You will be able to edit/update any information on this page, to ensure it is accurate and updated.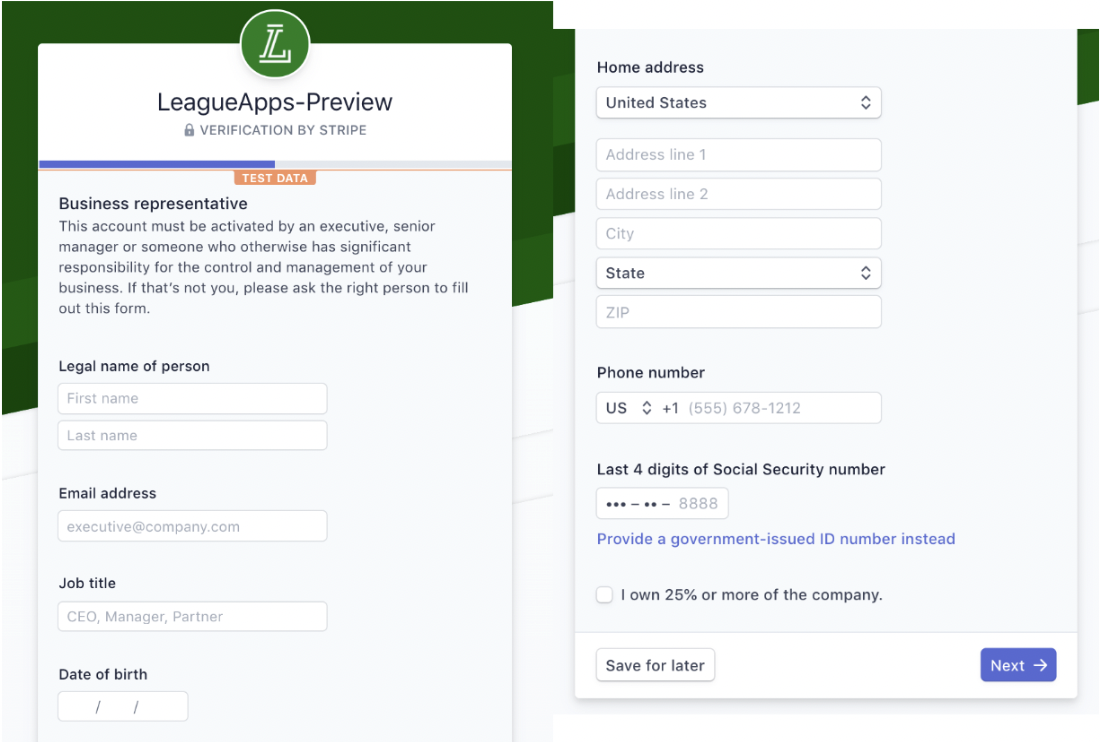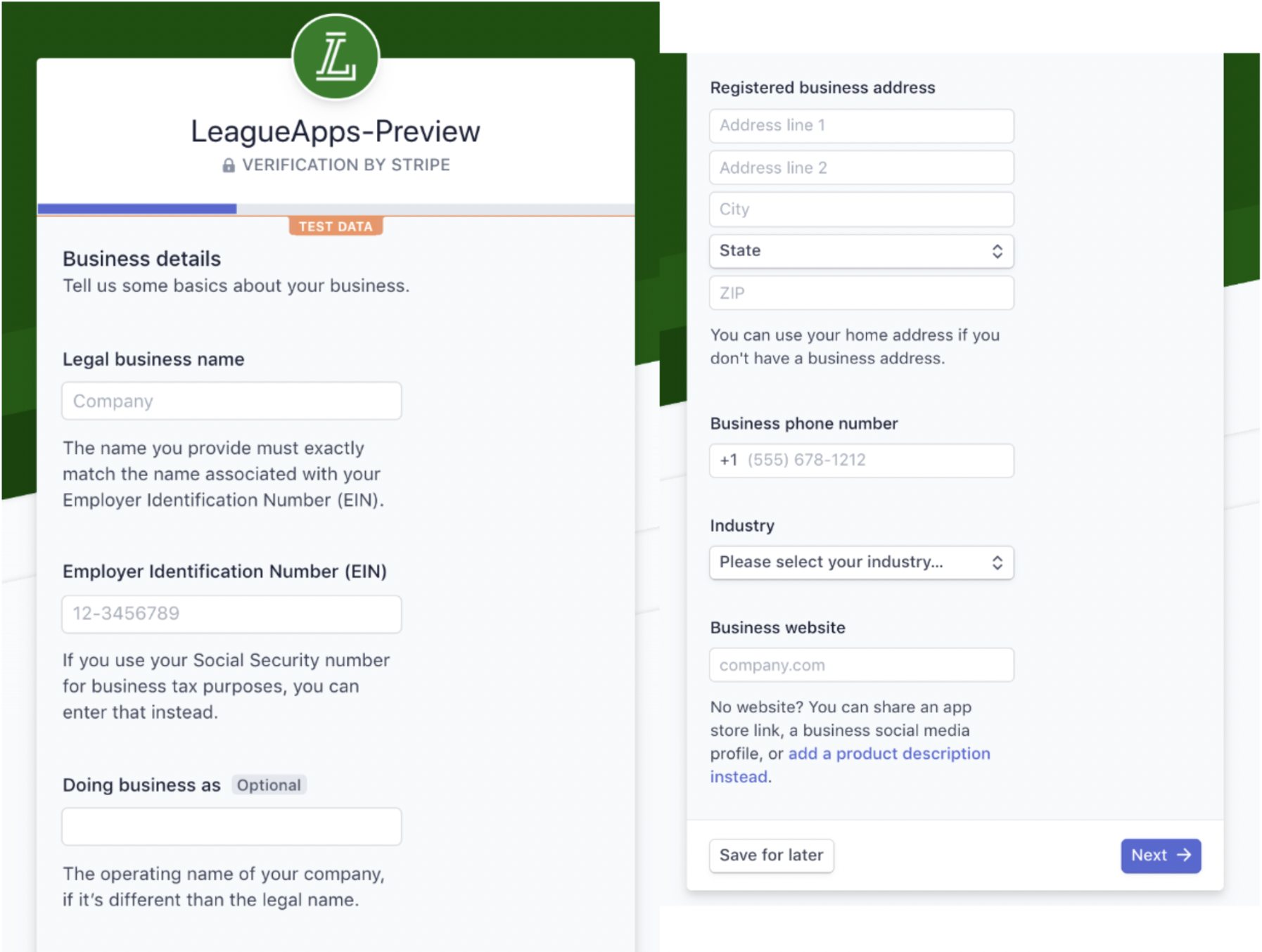 Navigating to Site Level Gateway
To navigate to your Site Level Gateway, click Reporting and then Dashboard - Site, making sure you are on the Sub Site you are intending to be on (check the top left hand side of the page to see what Sub Site you are on).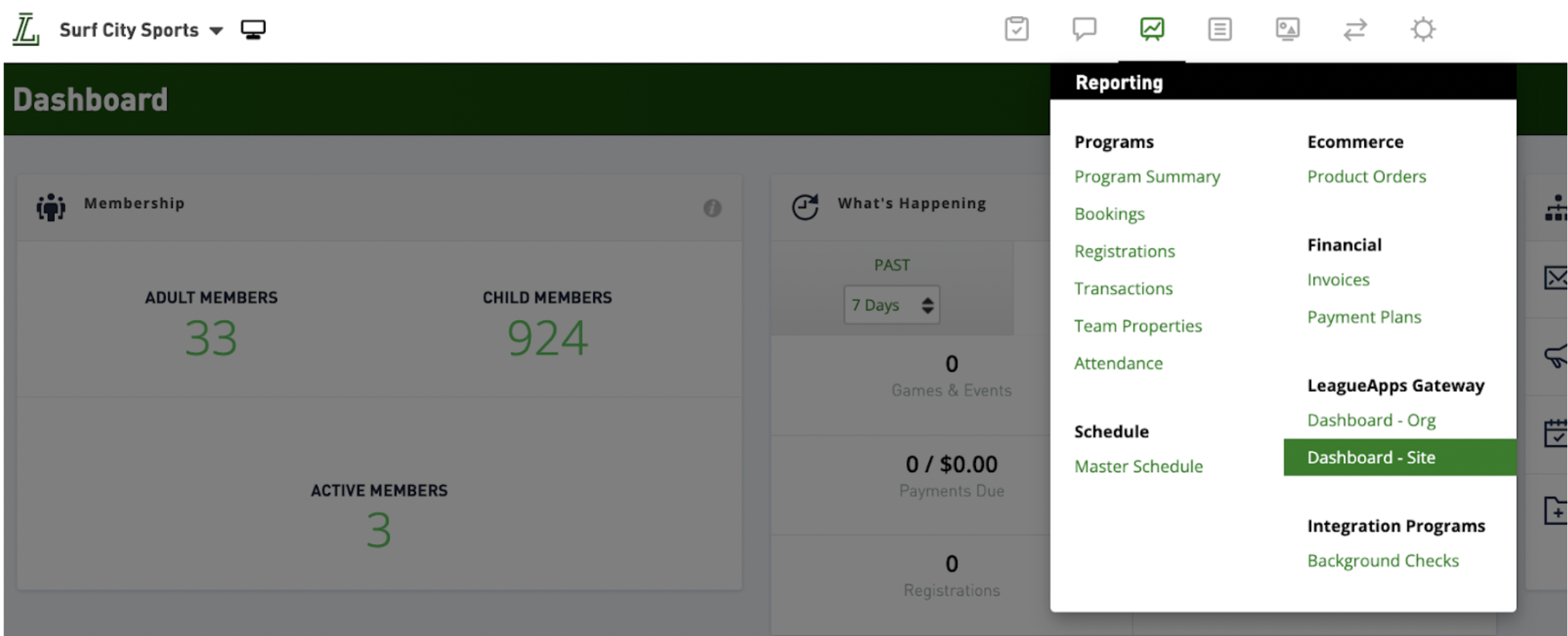 Repeat Steps from Org Level Gateway updates here, as they are the same once you navigate correctly to the Site Level Gateway dashboard.
1099 Tax Form
The following information is not included in your 1099 tax form sent to you by LeagueApps.
Not included:
Transactions fees paid to LeagueApps are not deducted


Discount code redemptions
Gross revenue totals for the calendar year

All online bank (ACH) payments
LeagueApps Reporting for your 1099K